EXCLUSIVE: Meet the new generation's Saviour

Rising actor Wendell Saviour Ramos takes the limelight
"My dad is my idol but I want to be greater than him." These words came from someone who has a lot of guts, perseverance, and passion. He is someone confident about what he has to offer. Meet 21-year-old budding star, Wendell Saviour Ramos, son of actor Wendell Ramos.
You may know Saviour from his acting debut on the online drama anthology "Unlocked" and BL series "Happenstance." You may have also come across his TikTok account with the catchy username "Dellicious," where he shows off his dance skills and well-toned physique. Aside from these, Saviour reveals that he likes to spend his downtime writing songs, singing, and getting in-touch with music.
As for his build, he shared that being the only big guy in his circle pushed him towards fitness. "I started working out when I was 15 years old because I was the only fat guy in my group of friends. That was the time that it came to mind that I wanted to be healthy," the actor shares.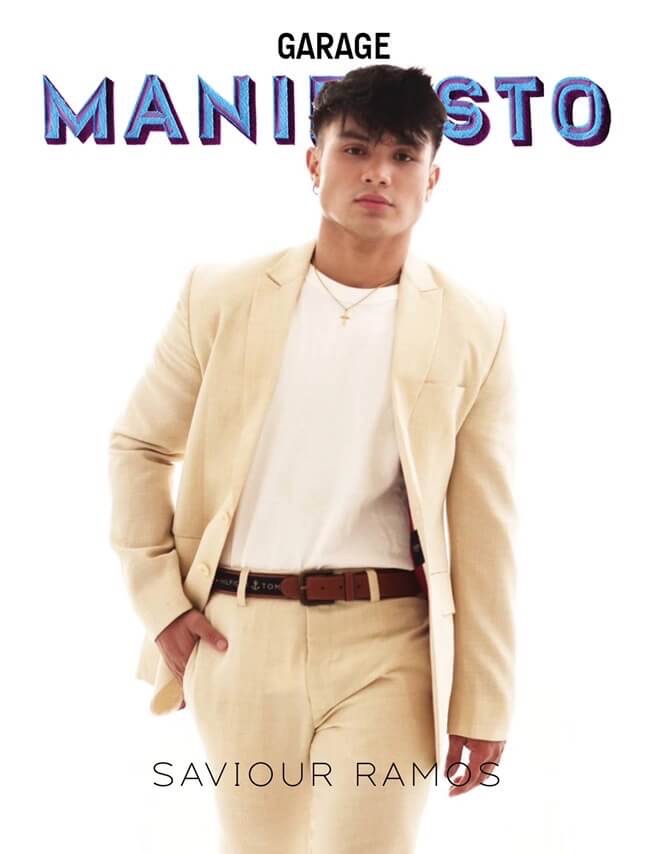 In a chat, we asked the actor about his interests and plans on and off cam. We also caught up on his style sensibilities as well as his fitness routines. Learn more about the promising actor as we get up close and personal in this Garage exclusive.
What was acting for "Unlocked" and "Happenstance" like?
It was really fun. It was my first two short films. Acting with one of the best directors in the industry is overwhelming.
What do you like most about acting?
What I like most about acting is that I am able to express more of my feelings.
Did you always have plans to follow your father's footsteps?
Honestly, before, I had no plans of following in my dad's footsteps. But as I grew older, I wanted to be like him, but greater. My dad is my idol but I want to be greater than him.
What's the most valuable piece of advice your father has told you when it comes to show business?
Always be kind to your workmates. Always be humble and never underestimate acting. Always be down to earth. Always appreciate the roles that are given to you, and before acting, pray.
Aside from being an actor, is there anything else you'd like to become?
Yes, to be an interior designer, basketball player, and pilot. Ever since I was a child, becoming a pilot was my dream.
What keeps you busy when not filming?
I have a lot of hobbies but what I usually do is play basketball and sing.
As a content creator, what do you like most about social media and which platform do you like the best?
What I like most about social media is people see you easily and you gain a lot of connections. Instagram is what I like the best because I post everything on my Instagram. I show them what I do on that platform. And I think Instagram is the easiest platform. Haha
What kind of content can we expect from you in the near future?
Vlogs and song covers
What's your fitness routine?
First is my diet. I count my calories and every morning I jog for 30 to 45 minutes. I do it every other day. Then sometimes I go to the gym to lift weights.
How about personal style and icons?
I have a lot of fashion icons but I have my own style. I don't know how to explain it but I have my own style. Lucas Wright, Tanner Reese, and Koffi.
What are your top 5 fashion essentials?
Tommy Hilfiger belt, Dr. Martens boots, a ring, a watch, and loose-fitting pants.
What are your top grooming essentials and what is your skin care routine like?
Pomade, and for my skincare routine, I have meds from Faces and Curves.
Image source: Saviour's Instagram account
Photographer: Yukie Sarto