EXCLUSIVE: Star athlete Marck Espejo takes us for a spin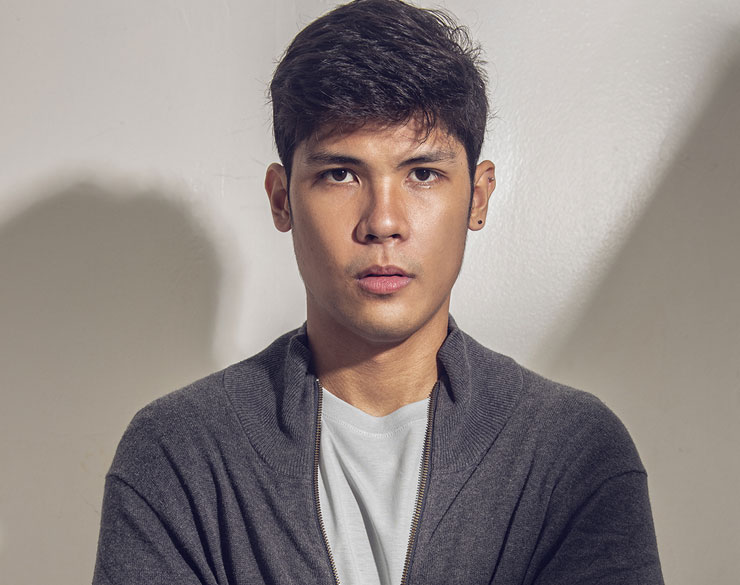 The pro player is back in the country and he's sharing major learnings from playing pro volleyball in three different countries
From bagging the silver medal at the 30th Southeast Asian Games to playing for Japan and Thailand prior to his stint in Bahrain, Marck Espejo has truly become an international sportsman. With his recent return to the country, the five-time University Athletic Association of the Philippines (UAAP) Most Valuable Player shares his athletic journey together with learnings from playing abroad including discipline, wisdom, and independence.
One of the recent highlights of Marck's career is the win during SEA Games. He took a look back at the highs and lows of winning the silver medal stating, "When the Philippine Men's Volleyball team placed silver in the last SEA Games, it was good for the sport because of the hype and attention men's volleyball received from the fans."
"Our hard work finally paid off and people were beginning to take notice of our potential. Beating Thailand was a good morale boost and we were very hopeful that our level of play would only get better after that. Unfortunately, our team's momentum was cut short because the pandemic happened," he continues.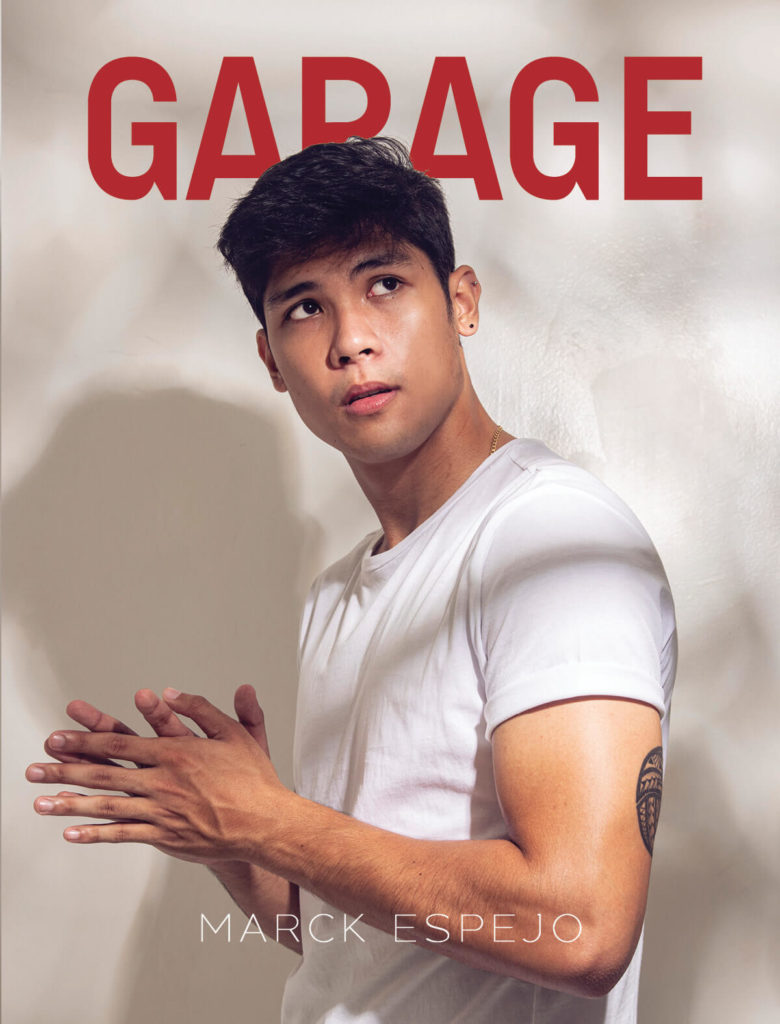 He also noted how tough the restrictions were to the athletes. "The pandemic was extra tough for all local athletes because all leagues were canceled for the season. All gyms were closed which made training and keeping ourselves in proper condition difficult," the athlete tells.
Although it has been tough, the pandemic has a pay-off as he got invited to play for Bahrain which he was grateful for. In our exclusive one-on-one with Marck, he talked about being the only pro athlete playing in three countries, what he thinks about the future of sports with the pandemic happening, as well as what we can expect from him in the future. Garage also took a peek at his dopp kit as well as his fashion essentials.
How do you feel about being the only volleyball player to play pro for three countries?
Of course, I'm very happy. When I was still in college, I never expected that one day I'd play professionally in a different country, let alone three. So I'm just really, really grateful especially for the people and teams who trusted me. Malaking tulong ito para sa akin as a player para ma-expose pa sa ibang countries, at makilala pa hindi lang ako but ang buong Pilipinas. Our dream is that international teams would take notice of how competitive Philippines volleyball is – how good our homegrown players are – and hopefully more Filipino players will be invited to play abroad.
Is there any difference playing for each one and, of course, the Philippines?
Yes, each country has its own technique and preference in volleyball. In Bahrain, it's about power and height. In Japan, so much importance is given to proper technique and execution regardless how high, low, slow or fast the ball is. Volleyball in Thailand is pretty much the same as in the Philippines. If you jump high and you hit hard, you'll do well. Training is also the same for both countries – long and hard, morning and evening. (In Japan, it's about quality training.) But the Philippines is slowly beginning to adapt to the Japanese system because more Filipinos are playing in Japan as imports.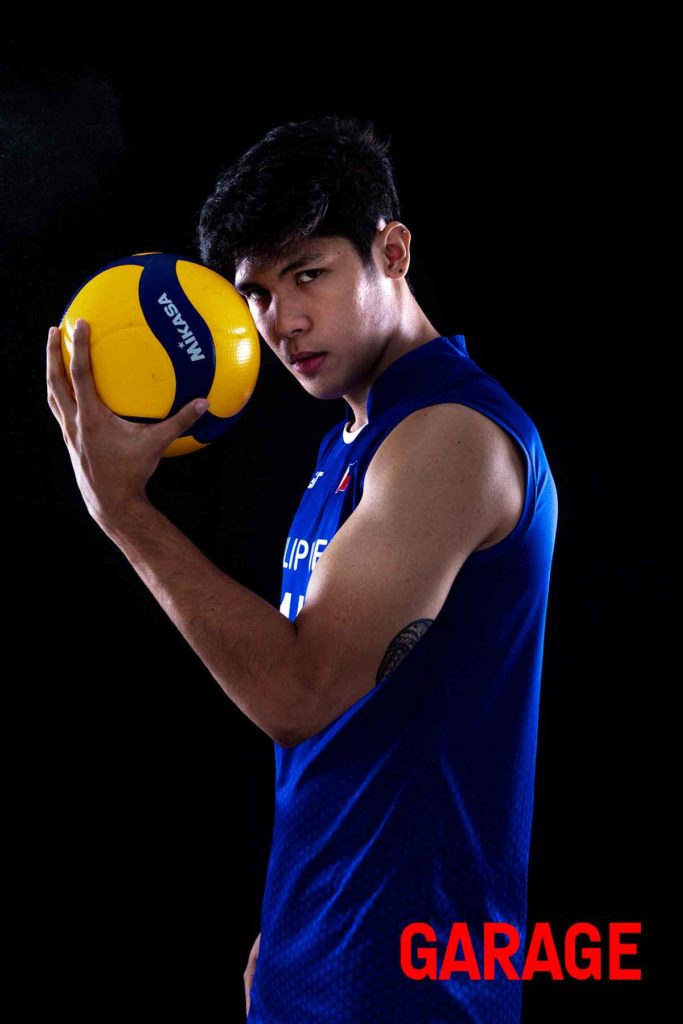 In terms of training, what prepares you mentally and physically as an athlete?
As an athlete, it's already given that you have to prepare yourself physically through training and conditioning. I always have to be in great shape, ready, and prepared in case I get a call asking me to play again. It's all about consistency and discipline.
I also can't stress enough the importance of mental conditioning. I practice meditation regularly and I try to always visualize what I need to do in training and during the game. Important ang proper mindset.
What's the most valuable lesson you've learned as a pro volleyball player?
It's been said over and over again, but it's true – you need discipline. As a pro volleyball player, kailangan mo talaga maging disiplinado. There are people who will help and guide you, but at the end of the day – after the game is over or when you're done with training – only you can help yourself. I've also learned to become wiser with my decisions. I don't want one wrong decision to ruin everything that I've worked hard for all these years.
What can we expect from you in the near future?
Definitely a better version of myself: a vocal team player. Also, hopefully, I'd be a more mature player. Maybe because of my experiences and the techniques I've learned from playing in foreign leagues. I'll also strive harder to better handle pressure from people's expectations. But I just tell myself that pressure is normal; kahit saan naman nandyan yan.
With the Olympics happening soon, what do you wish for our Filipino athletes?
Winners na sila para sa akin. To represent the Philippines in the Olympics is already an honor in itself. As a fellow athlete, gusto ko sila makapag-uwi ng medalya. I'll be rooting and praying for them, and hopefully sana walang injuries.
With COVID-19 still raging on, what do you think is the future of sports?
To be honest, I'm just hoping for the best. Some countries have started resuming their trainings and games. Hopefully the Philippines will be next. After being on lockdown for so long, sobrang layo ng hahabulin natin para makabalik ulit sa competitive na laban.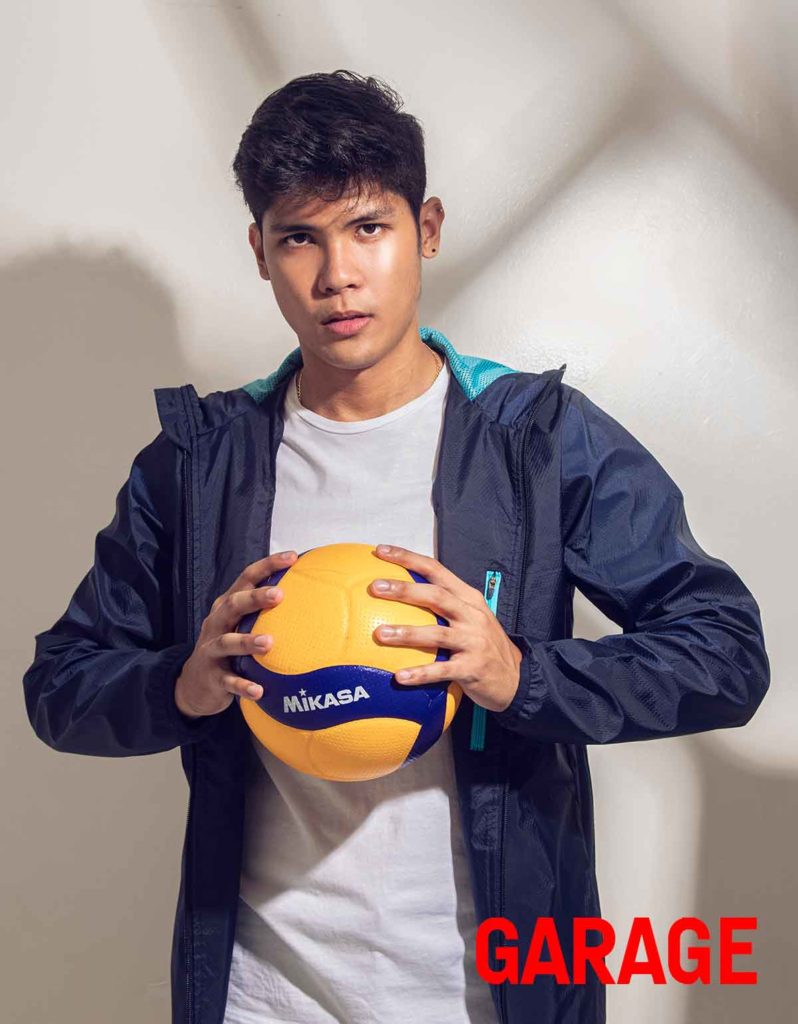 On fashion, what is your personal style?
One Dapper Street! I always watch Marcel Floruss. I really like his style. Unfortunately, being in a tropical country, I just wear whatever that is comfortable.
What is your everyday look or wardrobe staples?
My everyday look would mostly consist of short shorts, an oversized tee, and Chucks. Sometimes I like wearing fitted shirts with denim pants or shorts.
On grooming, what products are your essentials?
I guess I'm like your typical guy with a basic grooming routine. My staple products are Biore as sunblock and Neutrogena as moisturizer. My go-to scents are Lacoste and Bvlgari.
Photographer: Toff Tiozon