Celebrate Philippines-Australia Friendship Day this weekend with 'Stream and Sip'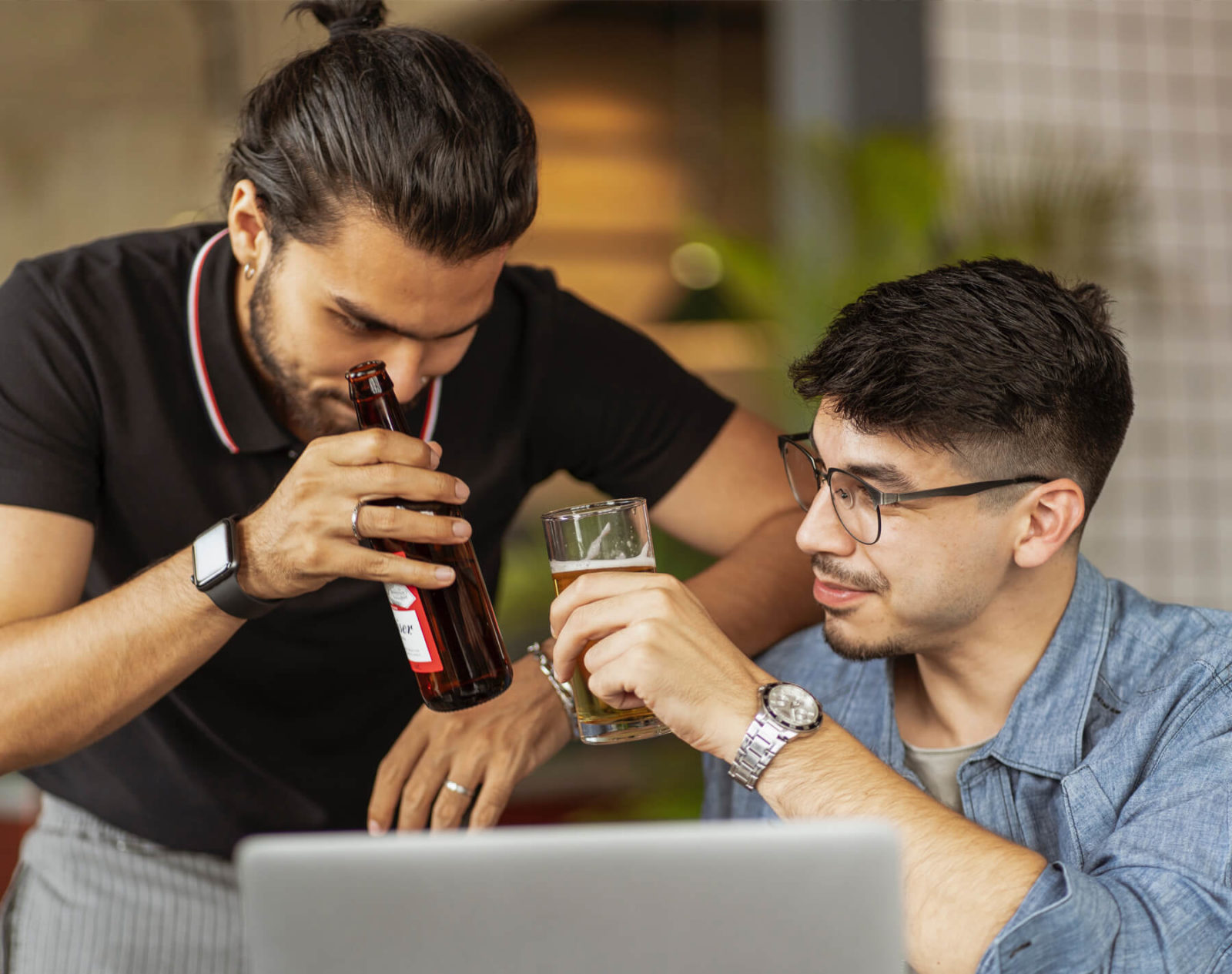 The event marks 75 years of the bilateral relationship between the Philippines and Australia.
To highlight another milestone of "mateship," the Australian Embassy in the Philippines will host "Stream and Sip," a free online film and food festival bringing the best of Australian experiences to your home this weekend. The event features "Taste of Australia" with online retailers of the freshest and finest Australian fruits, food, and beverages in one gathering.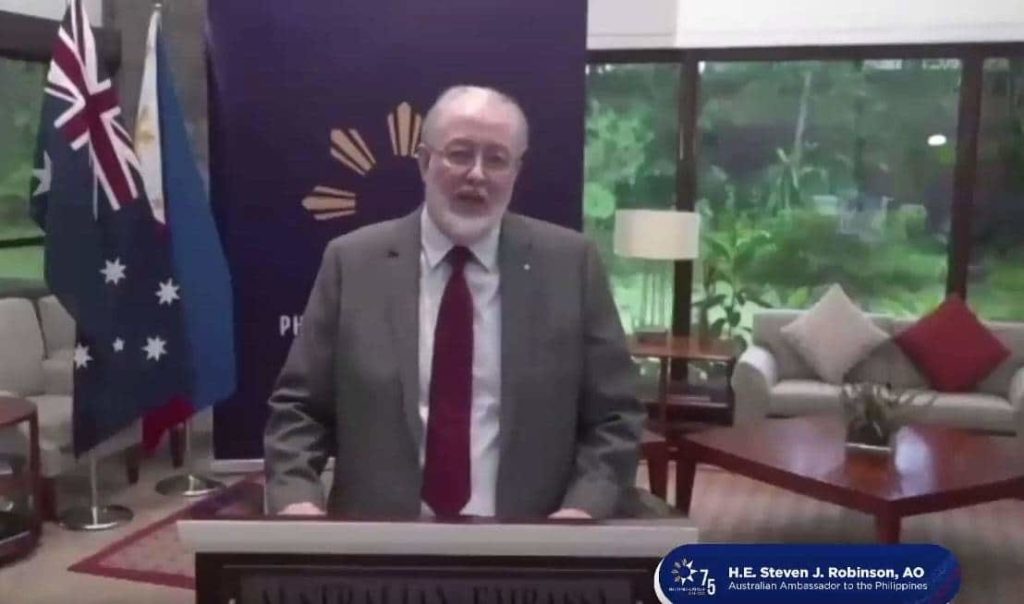 "Over the past several decades, we have witnessed the bond between Australia and the Philippines grow stronger and develop into an enduring friendship," Australian Ambassador Steven J. Robinson, AO said during a press briefing. "Now, I am confident the Australian tradition of mateship, which admirably aligns with the Philippine spirit of bayanihan, will continue to form the bedrock of the mutual support we provide to each other. We are very pleased to be one of only five countries with an annual friendship day celebration, in our case on 22 May as set out in Presidential Proclamation 1282."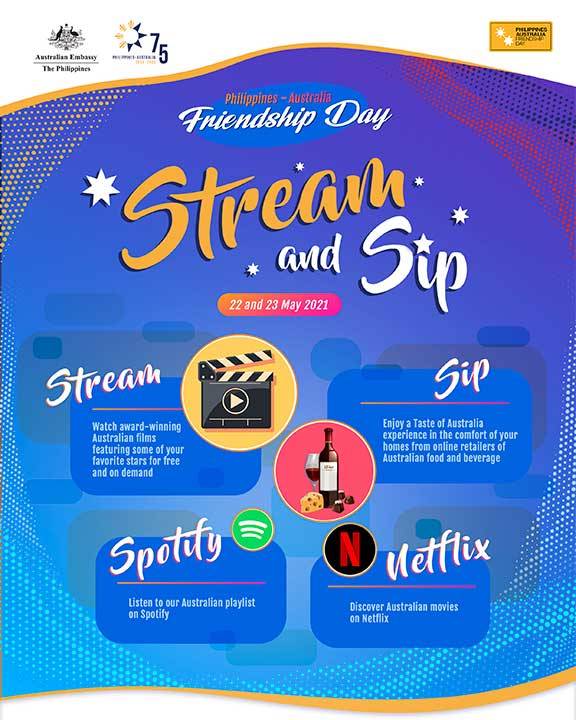 This weekend, May 22 to 23, 2021, the celebration features the Asian premiere of three award winning Australian films with "Lion," "Little Monsters," and "H is Happiness." Streaming on the commemorative website MateshipandBayanihan.com, the program also includes several short films from Flickerfest, an Academy Award accredited and BAFTA recognised Short Film festival held annually at Bondi Beach in Sydney.
"Food brings people together, so sharing Australian and Filipino food is a perfect way to celebrate Friendship Day," Ambassador Robinson continued. "Australian food and beverages reflect the pristine environment and high standards of food safety in Australia. It's a pleasure to be able to share Australian-made and grown products that Filipinos can enjoy at home to create delicious meals for their families."
Aside from these, the embassy recently launched an online campaign to rally everyone in sharing their stories of friendship with the hashtag #MateshipandBayanihan and #FilAussieDay. Furthermore, a design competition in partnership with Australian design company Canva was announced. "I invited everyone to join the celebration on social media by reflecting on our deep relationship and sending messages of friendship," Ambassador Robinson ended.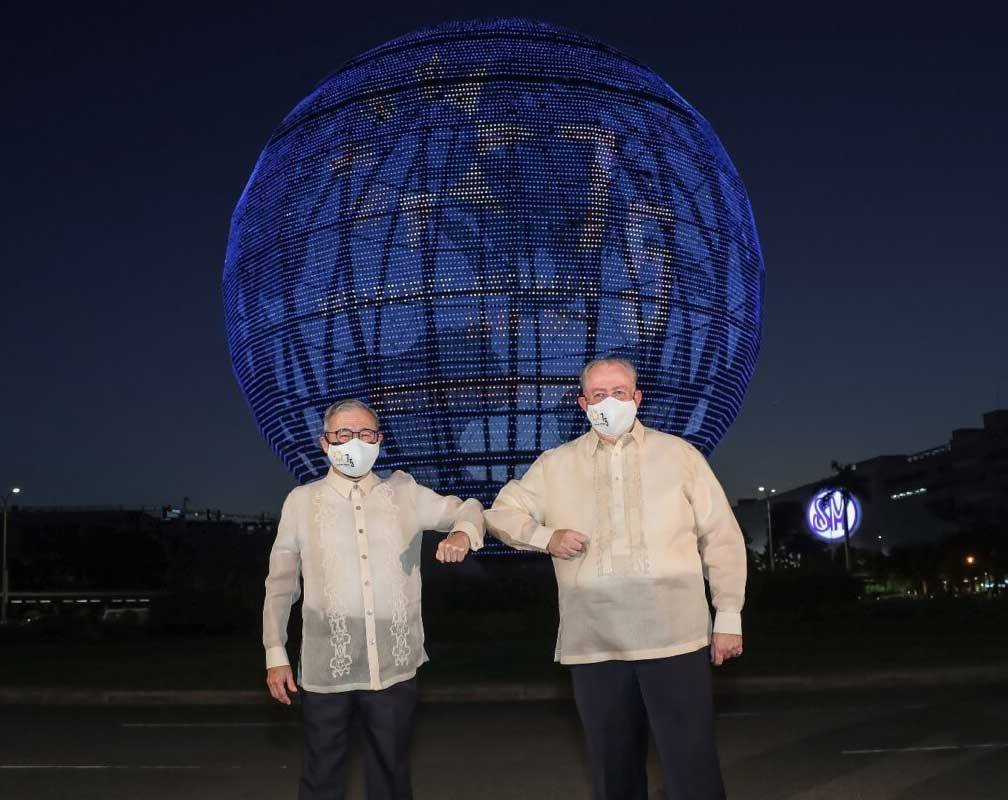 Visit MateshipandBayanihan.com to know more about the anniversary. For updates, follow the Australian Embassy in the Philippines on Facebook, Twitter, and Instagram.