EXCLUSIVE: Fashion photographer Lope Navo gives a preview of latest coffee table book celebrating male beauty

To spot a Navo original, it requires a trained eye for details: stark contrasts, striking silhouettes, and rugged manliness, all enveloped in larger-than-life artistry and imagery that exude one's deepest desires. The last bit is the most revealing characteristic of his work; as to capture high fashion without clothing is one of Lope Navo's trademarks. And if you're an admirer of his work, Navo's trilogy of coffee table books—"Stark," "Raw," and now tentatively titled "The Only Photographer Who've Lived In Almost All Continents"—chronicles his three-decade long career as a fashion photographer and artist.

For his release dubbed "Raw," the artist provides a long overdue update on his foray into publishing art books. It features a "titillating 200-page hardcover book of male photography, a one of a kind book shot all over the world — astonishing portraits that centers on the naked male body — placed on your coffee table."
Ahead of the release for his third coffee table book, Navo candidly chats with Garage on what to expect from his new work, what inspires his art, and how he plans to navigate fashion photography even in a pandemic state. In this exclusive interview, the artist takes us up close and personal with everything Navo.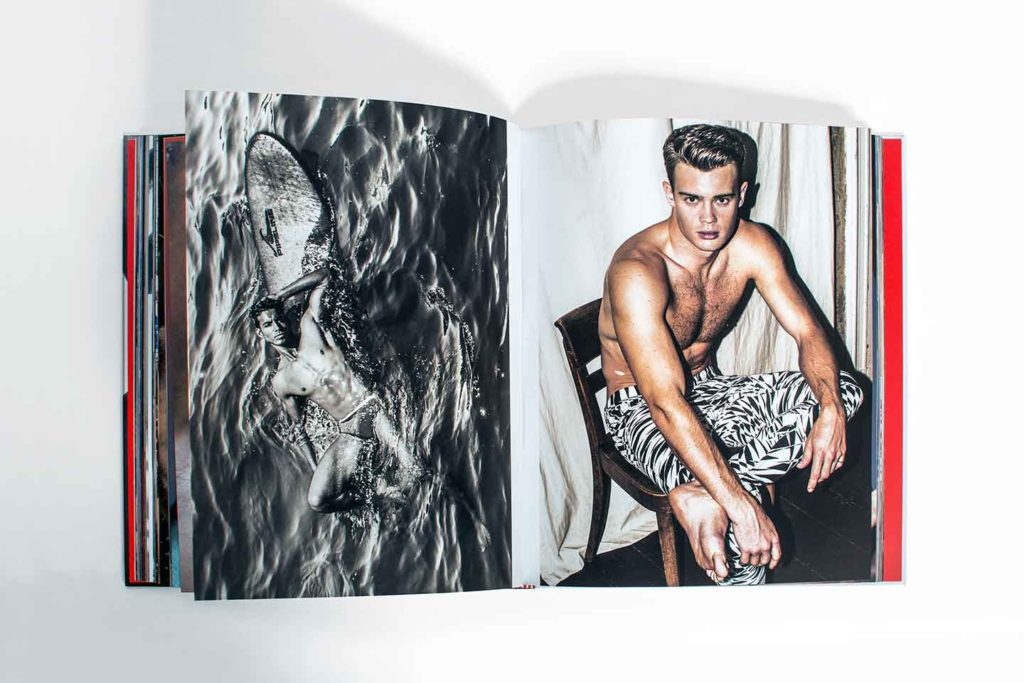 What's your new book about and how different is it from "Raw"?
Jason Salzenstein, who wrote a review of my first book "Stark" in 2009, graciously penned the afterword of my new book: "An award-winning erotic photographer, Lope Navo skillfully strips-down his subjects – and not just physically."
It pretty sums up the whole meaning of the book "Raw," and the entire journey I went through, almost a photographic investigation of what I believe is beautiful since I was a young boy day dreaming of a better world somewhere. How my obsession since college, studying Fine Arts while in the gritty slums of Manila, evolved into a hunt for the most gorgeous men on the planet, and stripping them all buck naked for the whole world to see.
The book was launched last year December 2020, just around Christmas time, a perfect holiday gift even if the whole world was in a state of emergency. "Raw" had a great worldwide reception, especially with the LGBTQ community. An 8×10 in, 20×25 cm monograph containing some of the most risqué or NSFW portraits of men.
When CNN Philippines interviewed me earlier this year, they asked me after the pandemic, what is the "new normal" the fashion world is adapting to? Will Zoom App fashion photoshoots be a new trend? The photographer in Bangkok while the fashion model will be in Paris?
A few months of quarantine later, I wrapped up a hefty 200-page hardcover book. I'm also working, as we speak, on another monograph, this time featuring both men and women, and some of the most breathtaking landscapes on Earth. I personally curated hundreds of luxurious images from around the globe, with some unseen footages from my iPhone to my most recent fashion editorials that I've shot at the neon capitals of Tel Aviv, Bangkok, Manila, and Los Angeles, to the concrete jungles of New York, Sao Paulo, Milan and Paris.
When will the book be released?
My new book is scheduled to be released internationally in May 2021, tentatively titled "The Only Photographer Who've Lived In Almost All Continents." It is 400 pages with "Raw" dimensions. There will be a website for orders and reservations, but you can also find me on social media. The new book will be a no holds barred take on luxury and photo reportage; a product of my decade-long journey, from being an oil-painter, graphic designer, fashion photographer and prolific world traveller.
With the release of this new book, will you be creating a series of special publications as well?
I plan to launch many coffee table books this year. I was actually scheduled to fly this month to Istanbul and Sao Paulo to live there for a few months and create a book, reminiscent of Alair Gomes, Mario Testino, Bruce Weber, and Sebastião Salgado's photo books about Brazil. For a Third-World continent, it is very well represented in the international publishing world, not bad. But this representation comes naturally to me, not coerced or forced. Artists like me are drawn to cities like these, like moth to a flame, and we create books as our love letter of sorts. A term of endearment to a country that never stops giving, regardless of its economic stature.
How would you say your art/photography has changed over the years as evidenced by your books?
The life of an artist is a life of fight — a call to action, against all the ugliness in the world, wherever you are and however you define the word "ugly." And it's been a long journey so far. In my interview with The Huffington Post in December 2017, I was asked by Joseph Sutton, "For a man working within the mode of representation, what was the biggest challenge throughout your career so far?" I answered with, "The biggest challenge for me is discovering myself through my work. All this time I have been trying to peel the onion to see what's in the middle. I want to know what makes my work unique, and that is very important to me."
I create books that I want to buy for myself, for that art student studying that male form. I also think my fashion work, although it is mainly images of naked men, is dedicated to the gay community out there who is like me, obsessed with beauty. And whether I'm writing a novel, short story, fashion editorial, or a full-blown coffee table book, the message is simply about "tolerance." I've been fighting for the word 'tolerance" my entire life, it consistently echoes in all my interviews in the past. Some countries are trying to teach their citizens to be tolerant of gays. I'm gay and all the other queer things that's misperceived by others. I'm gay but I'm not something evil.
At this time, what inspires your photography?
I'm a photographer who's been described as "mostly interested primarily in the experiential and the tangible as a means for interacting with the world." In my Huffington Post interview during my late 20's, I was able to travel to Bahia alone, probably the first Filipino to have done that, and lived to tell the tale. I ate what the locals ate. The first Portuguese fortress peeked through my bedroom window curtains while making love to a hot Latino surfer. As a young gay man, I had no fear, which is quite scary to think of now.
Riccardo Conti of Vogue Italia described my work years ago: "To the very core of his existence, Lope Navo is a young sculptor, talented, tenacious, passionate, who always places the human body at the center of his scrutiny. Navo is aware of his common ground, and with the guise of a non-Westerner he sees and reflects upon these images…"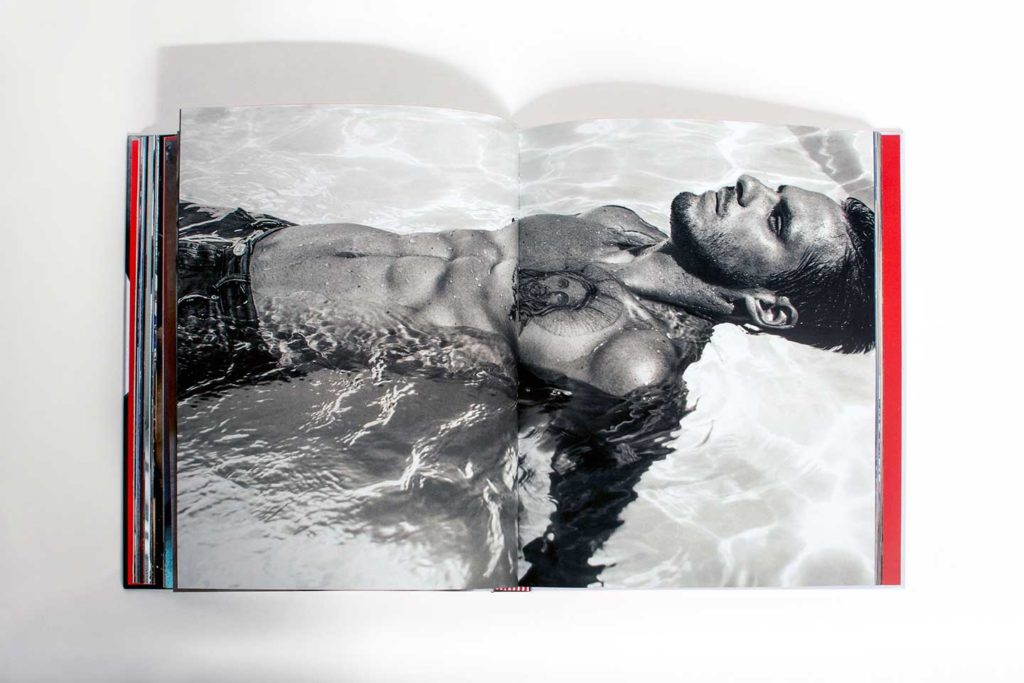 How do you plan to navigate fashion photography during a global pandemic?
I think the pandemic is almost over. I'm scheduled to be vaccinated this week. Other countries weren't even quarantined the whole time Manila was, and some people were vaccinated around December last year. We only feel the effects here in Manila more because it's always at the end of the international order of things.
Regardless of all the social hiccups, my work with Lady Dior, "As Seen By" will be on tour again this year with my piece "Carnaval de Cores" which proclaims cultural identity while transforming the bag into a whole new one-of-a-kind artwork. The only photograph shot by the native-born Filipino in Brazil was world-premiered in Instituto Tomie Ohtake, Sao Paulo in 2013, then presented again in Taipei in 2017, Art Basel Hong Kong and Bangkok in 2018.
My work was showcased side by side among the seniors of my own industry, including Peter Lindbergh, Nan Goldin, Patrick Demarchelier, Bruce Weber, Mikael Jansson, Craig McDean, Camilla Akrans, Ruven Afanador, Paolo Roversi, Ellen Von Unwerth, Jean-Baptiste Mondino, Inez & Vinoodh; photographers who have been doing what I've been doing even decades before I was even conceived. My work has also been published in Assouline, Bruno Gmünder, and Taschen books, also in L'Officiel Hommes, Esquire, JÓN, and Vanity Teen magazines.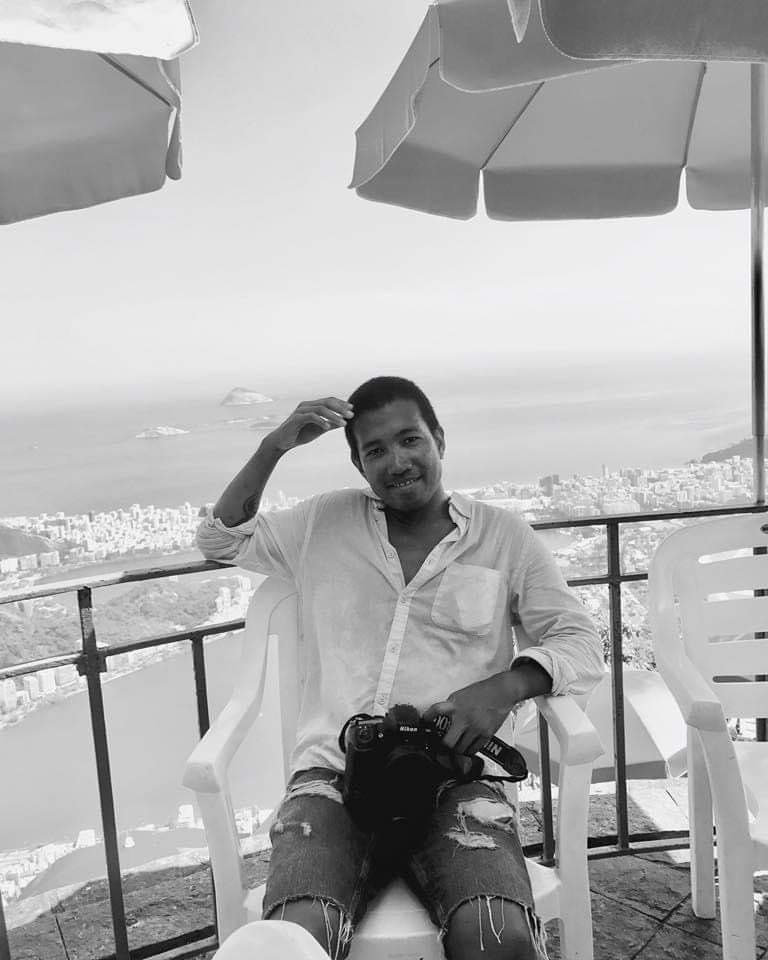 What lies in the future for Lope Navo?
Well besides the monograph I'm currently working on and my Sci-Fi Novel of around 400 pages, I intend to create many other books dedicated to every city I have visited or has inspired me. I also intend to dabble in film-making. In other words, from short stories to short films. It's a logical next step since I'm already a lensman.
I dedicate the new book "The Only Photographer Who've Lived In Almost All Continents," to my late father, who died some years ago while I was abroad.
I'm trying to minimize social media this year as it has given me more anxiety. Many of the most important artists I know, and the ones I've met in my journeys, are not on social media anyway. I feel like Facebook has slowed me down. I'm literally giving away everything for free. The internet is such a double edged-sword. In reality, the majority of the books I have sold this year are in the Manila area, and not through social media. Which I'm grateful for, as it only means one thing: Filipinos have a good taste in books.
I'm probably one of the few fashion photographers who started as an oil painter. I sold many oil paintings in Manila when I was a teenager. I've won so many painting competitions growing up, and I was painting the then 22-year-old Leonardo DiCaprio when I was in college. Teen heartthrobs, landscapes, and naked torsos of men. Fast-forward to today – I still paint almost the same subjects, but with light.
You can call me a "time traveller" of sorts. If you only know my family background, I have managed to have jumped from many timelines and I still land magically on my feet, even hit the ground running.
Order "Raw" from Amazon: https://www.amazon.com/Raw-Lope-Navo/dp/1034158945