SaladStop's limited edition smoothie is a partnership with Electric Studio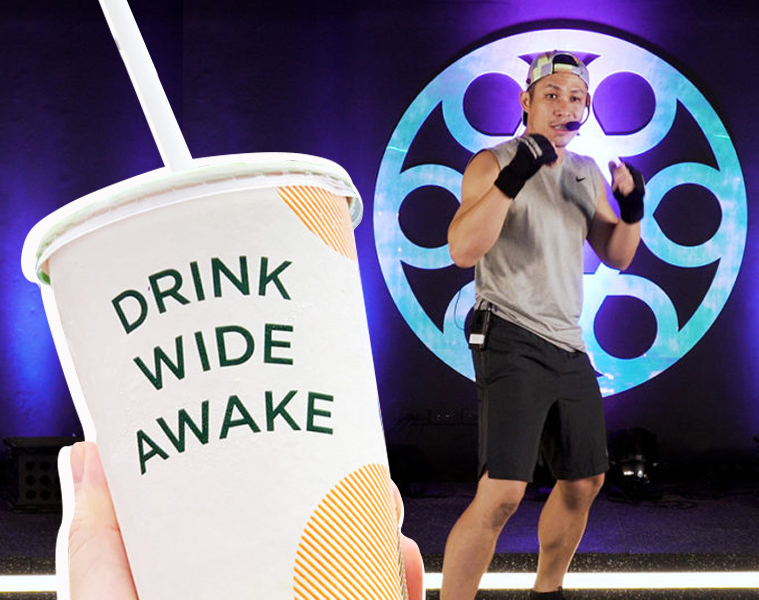 This year has taught us so many important things. One thing I will definitely never take for granted again is my health. That means getting serious about regularly exercising and making sure I am eating the right stuff. Luckily, SaladStop is making it easy to actually enjoy both of those things.
Their newest seasonal drink, the Pure Electric Smoothie, is an all-natural delight made of banana, kale, soy milk, spirulina, peanut butter, cinnamon, and honey. Plus, a purchase of the Pure Electric Smoothie gives you 10 percent off on any of Electric Studio's Electric At Home packages.
With a swift and timely response to the changing fitness landscape as a result of the pandemic, Electric Studio became the first boutique studio in the Philippines to shift to virtual classes. Available through Zoom, they carefully and creatively developed a series of at-home cross-training classes: Electric Rhythm Boxing, Electric HIIT (high-intensity interval training), Electric Strength, and Electric Flow.
Just because you will be doing the classes at home, do not make the mistake of thinking that the exercises are easy.
I had the opportunity to take an at-home Electric Studio Rhythm Boxing class for SaladStop's launch, delightfully called "Lettuce Turnip the Beet" (despite the fact that the smoothie does not contain lettuce, turnip, nor beet, but I digress). Even without weights or equipment, I found myself getting a workout comparable to the boutique fitness studio experience.
For those who could never find the time to get to the gym pre-pandemic, you can now explore creative (but definitely not easy) online classes. And for those who are missing their regular gyms, these classes will definitely fill the void in the meantime.
Here's a tip: make sure you have water to keep you hydrated, and maybe even a healthy smoothie to refresh you afterward.
The Electric Pure Smoothie is available until Dec. 6 at all SaladStop Metro Manila stores. The Electric Studio discount is valid on all regular-priced Electric At Home packages, excluding single class and first timer packages. The discount is valid for one-time use per Electric Studio account.
Text by Kerry Tinga
This article was originally published on mb.com.ph