VIRAL VIDEO: China Street Style is Tiktok's latest fashion trend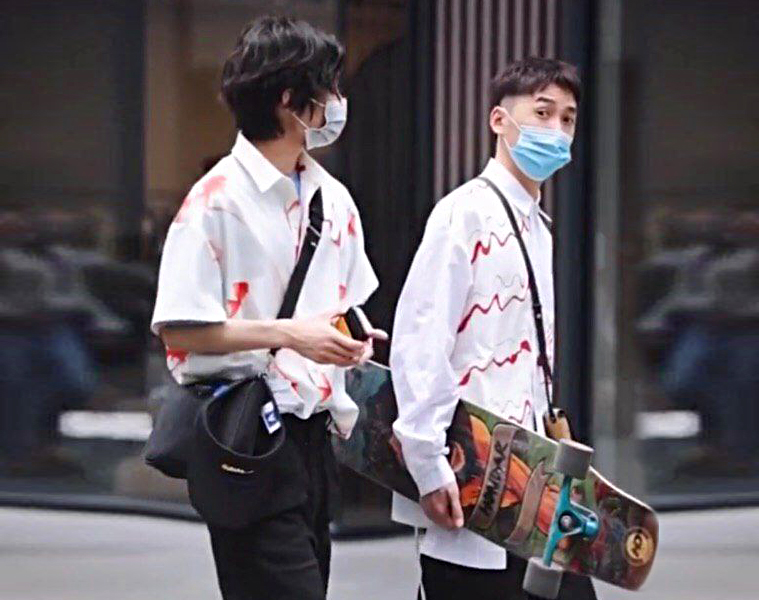 You may have seen this clip of the "hot umbrella woman" circulating around the internet last year. The said woman, identified as Loora Wang, became a hot topic in the internet because of her video; a badass, stylish woman strutting down the street working the camera, giving us a run for our money as she twirled and opened an umbrella.
Just recently, an account under the username @Chinastreetstyle has surfaced, putting together Chinese street style entries which TikTok has quickly picked up and got trending. The account has had major engagements, gaining over 200 thousand followers in less than a month. @Chinastreetstyle has a sharp eye for looks and style, catching major fashion moments of people on the street.
The account's fans are on fire for a particular guy who we later found out to be @Jiawei_24 on Instagram. He likes to play up his style with monochromes, from t-shirts, jeans, coats, and blazers. We get why TikTokers clamor for his sleek and suave style.
People are also going crazy over guys showing off their styles and physique – muscle men complementing their guns with tank tops.
Another favorite is couple editions, not necessarily people in relationships, but people who dress up with almost matching clothes.
Talking about duos, the trend has reached greater heights. Even famous blogger Brittany Xavier has joined the trend with her daughter, Jadyn Xavier, showing off dressed-up, dressed-down, and classic looks while strutting down the street. Here's her entry:
https://www.instagram.com/p/CC9Wxl6AkHx/
Filipina vlogger, Laureen Uy also made an edit of her New York Fashion Week looks for the Chinese Street Fashion trend. See here:
We also found an insider, @jasmine.lmt_, who answered some FAQs, breaking down what's behind the trend. Here are her insights:
The trend is so good, we can't stop gawking! Here are few more of our favorites: