Holistic fitness coach Jose Villablanca shares his quarantine workout routine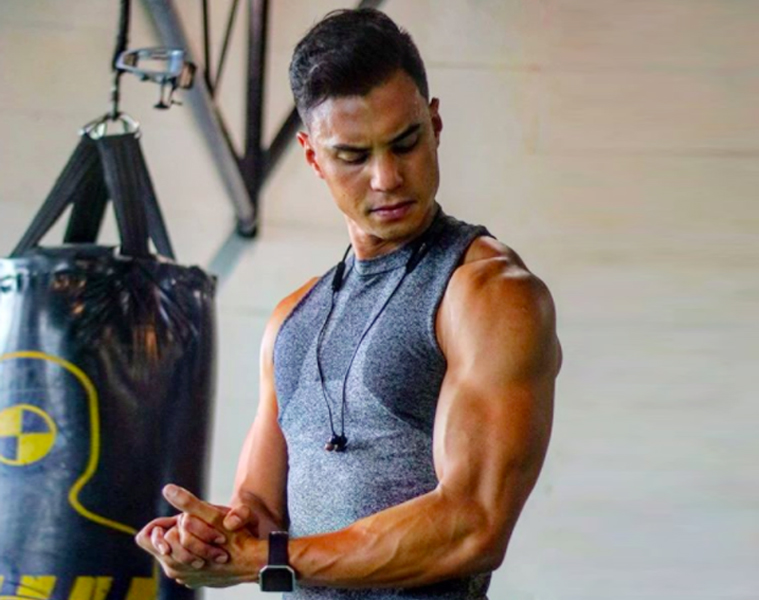 We caught up with Holistic Fitness PH founder Jose Villablanca on how he keeps himself fit in the time of the pandemic. If it's the first time you heard about holistic fitness, let us give you a summary of how holistic fitness works. HoliFit PH mixes the art and science of well-being. It focuses on corporate wellness through coaches teaching innovative and holistic lifestyle programs. The goal is to increase productivity, energy, and camaraderie while decreasing sick days, weariness, and health insurance costs. The company's services include implementation of physical and biometric assessments, group exercise programs, education through health & wellness talks/demos, and team building events.
Here are some of Jose's fitness routines that we can pick up while in quarantine.
https://www.instagram.com/p/B-ofBjHnG0f/
What exercises have you been doing since the lockdown?
I'm on a 4-day split. First is back and chest, second is legs, third is arms and cardio, and fourth is abs and calves. Back exercises include pull ups, TRX rows (thank goodness for investing in a few pieces of home gym equipment) push-ups and other variations like U or V push-ups for the chest. For legs, lots of explosive movements like jump squats or sprinter starts since weights are limited. And some barbell and dumbbell exercises for the arms. Usually I do time under tension (one minute on, one minute off) for four (4) sets.
What is your diet like these days?
To be honest, because of the lockdown, choices are limited so I am just watching my portions and sticking to smoothies and other superfoods that have a long shelf life, like chia pudding & overnight oats.
https://www.instagram.com/p/B-Q27qCnU57/
How do you keep your mind, body, and spirit healthy during these times?
I meditate, listen to audiobooks, I do journaling, physical exercise, and thankfulness practices for health despite the lockdown. I also like staying connected with like-minded individuals.
As we will be practicing social distancing, HoliFIt PH will be expanding to online coaching. Check their Instagram account for their schedules of webinars, fitness tips, and announcements.