Yo Poppa: Decoding the Dadbod debacle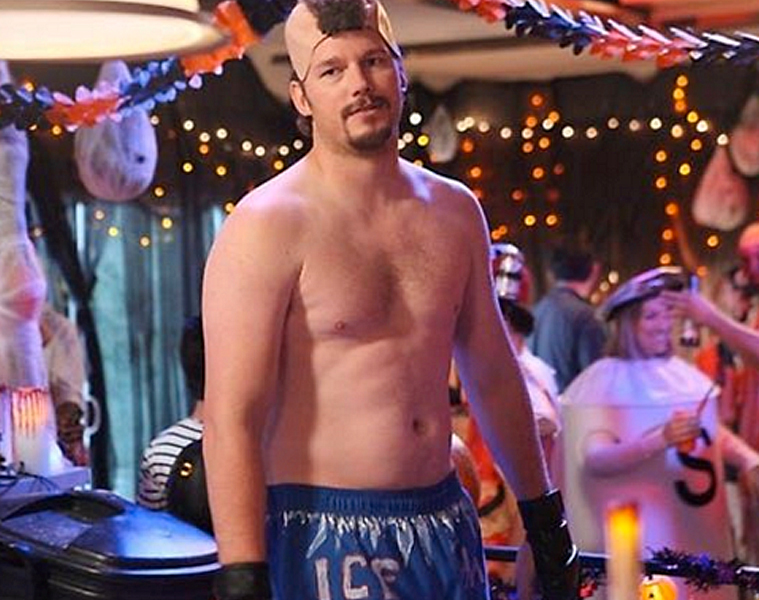 Sometime around April, a couple of male friends on my newsfeed rejoiced because of another Internet-certified fad. This time, the fad is not another hybrid product from a bakery in New York or a 30-second teaser trailer of a sci-fi flick. For those who are living under a rock where data plans do not exist, I'm talking about the Dadbod. The term started with a viral post written by Mackenzie Pearson, a college student who made a sweeping observation that "girls right now are all about the Dadbod." It was later picked up by news organizations and even got a think piece treatment by respectable publications.
But first, what exactly is the Dadbod? The 19-year-old wrote: "The dad bod is a nice balance between a beer gut and working out." What made many men in my post-quarter-life age group take off their shirts in support was the fact that the type of body Pearson was referring to does not belong to an actual dad. The Dadbod movement is basically the anti-metrosexual (there's another throwback term!), meaning they are not a person of size (read: overweight) but rather a person with no discipline. Said easygoing human probably forgot to pay his CrossFit monthly pass or consumed too much calorie-laden junk, thanks to summer's jam-packed schedule of the NBA Playoffs, The French Open, and Game of Thrones. Think Gerard Butler post-300 holiday, Jason Segel as Jason Segel, or somebody who doesn't resemble David Beckham, the patron saint of metrosexuals.
When you think about it, the Dadbod movement existed way before "tunay na lalake" became an annoying hashtag, or Judd Apatow and his average guy posse became mainstream. But I welcome any kind of dialogue related to body acceptance since it's about time we kill the term "hugot." Unfortunately, Pearson's essay was nothing groundbreaking but rather disappointing.
Though I agree with the rookie body image expert that the Dadbod makes for "better cuddling" (my choice is Tom Hardy. Oh wait, he's a dad with a #Hotbod) and also "good eats" ("Tapa King with my King," filed Instagram captions), the other points of the article are rather unsettling even for a woman like me. Pearson wrote that the reasons why her girl all about the Dadbod are: "It doesn't intimidate us," and "We like ha pretty ones." She further tries to crush the Pro-DILF society with supporting statements that repeat the word "insecure." Somebody give this girl a hug and a freshly baked cronut. Somebody tell the world as well to stop using Leonardo DiCaprio as an example of man with Dadbod!
As a woman whose purchases from Uniqlo are limited to socks, I find it funny I could not relate to the writer at all, even if I vacation in Insecurity City very so often. I do not resemble Beyoncé, but I would still go for the likes of Michael Fassbender because, aim high, right? And like the women around me, we always go for the guys who have great qualities even if they look like a foot in khakis. Qualities like matalino, masipag, mabait, or whatever makes our tita approve, since we can't flash your Apollo's Belt during family gatherings anyway. And looking at fallen Crush ng Bayans around us, we know that looks last as long as "it" designer bags.
I was hoping that the Dadbod movement would give way and embrace the MomBod: post-maternity-like puson, stretch marks in your 20s, and thunder thighs. I was also hoping that the movement would encourage men to mold themselves into the kind of men intelligent women would like to see: strength, courage, purpose, discipline, and all the qualities of a person who can head a family, a corporation, or a nation. Having a Dadbod is easy but showing your woman that you are good enough to be a Dad is hard.
But for now, I welcome the Dadbod in the sense that looking average is not a crime because it happens, and there are more important things than having a six-pack or a tight ass.
Writer: Tammy David
This article was originally published in Garage Magazine July 2015
Featured image: Chris Pratt in Parks and Recreation (Photo:NBC)