Guts and Glory: Arven Alcantara kicks his way up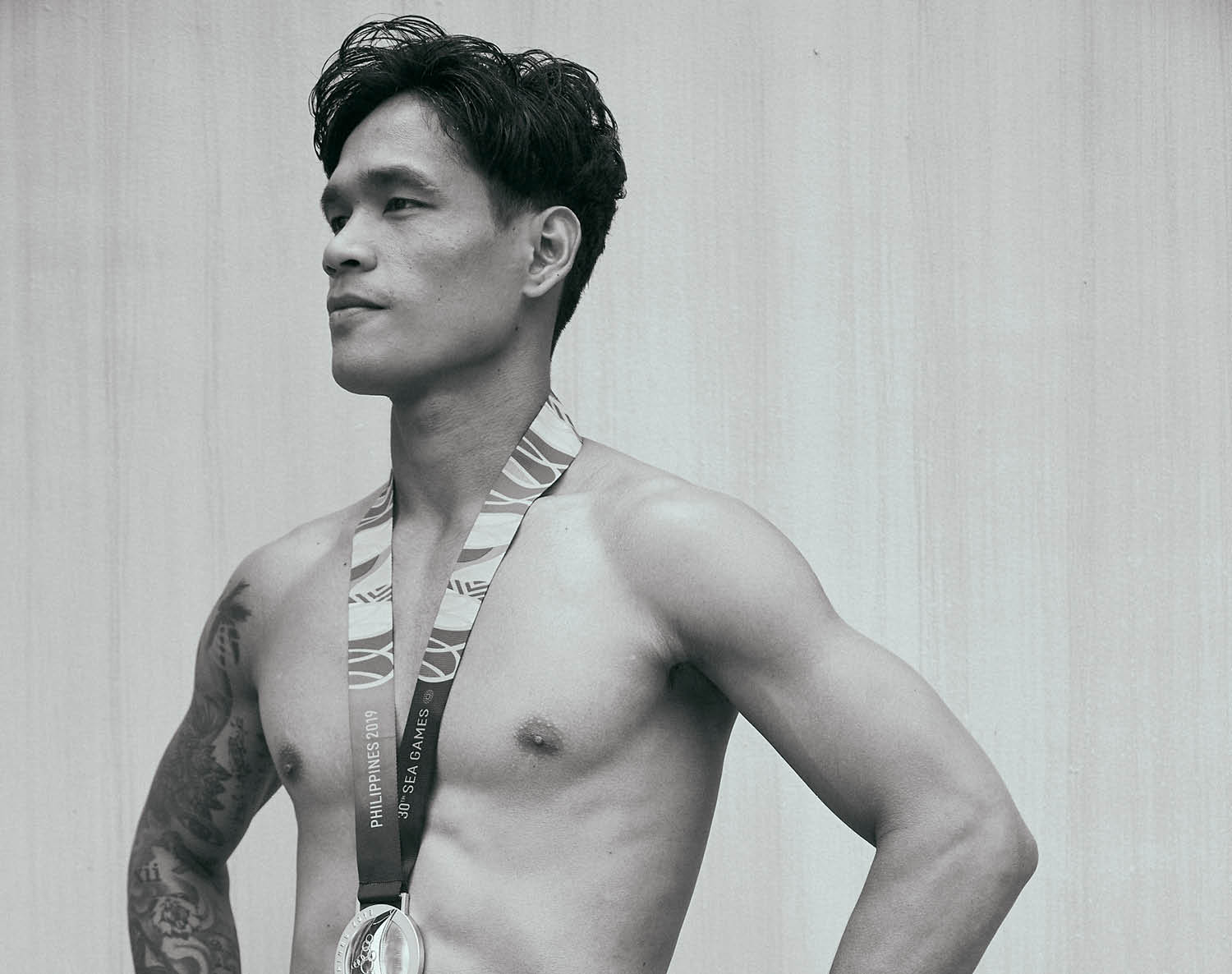 Fighting a way out of poverty, getting a sports scholarship, becoming a national athlete, or winning accolades isn't all about grit, or so Arven Alcantara likes to show through his athletic journey.
Alcantara, 24, tried a number of sports as a kid before being introduced to taekwondo. He took a liking to the latter thanks largely to his love for martial arts movies featuring Bruce Lee, Jackie Chan, and Monsour del Rosario. He credits his early exposure to sports, and his later involvement in the Korean martial art, in deepening in what he considers an important asset in competitions and in life – discipline.
"It's all about discipline," he says. "It's the most important lesson that I learned in taekwondo. It applies not just to the sport, but also to how we treat other people, and how we treat the body properly."
Discipline led Alcantara to a number of UAAP gold medals as a student player for National University (NU). In his Southeast Asian (SEA) Games debut back in 2017, he picked up a silver medal. He repeated the feat at last year's edition of the biennial meet on home soil, an experience which he described as "exciting" yet filled with "pressure."
Wanting to make the most out of the opportunity, Alcantara says he has intensified his training twofold. "For the SEA Games, I trained four times a day at NU Laguna for about a month. Prior to that, we also went to Korea for additional training," he shares. "Preparing involved a lot of sacrifices, from food intake to injuries, among other adjustments."
On what his advice would be to aspiring taekwondo athletes, Alcantara says it's important to be resilient.
"You won't win all the time so you also have to prepare yourself to deal with defeat," he says. "Loss, after all, can be your motivation to persevere in sports and in life. Through ups and downs, always hold your head high."
This is Alcantara's attitude heading to the Asian Championship in Lebanon this coming March, and most importantly, the Tokyo Olympic qualifiers in China.
Writer: Angela Casco
Photographer: Rxandy Capinpin
Art director: Angelo Manalo
Stylist: Poy Villamonte
Grooming: Team MVP
Videographer: Ayens Rivera and JanLo Inocentes
Shot on location: Manila Hotel, Rizal Park, Ermita, Manila
Contact number: (02) 8527 0011
Special thanks to Kim Tan