Designer Ziggy Savella reflects on his growth for the past 10 years and what the future holds for him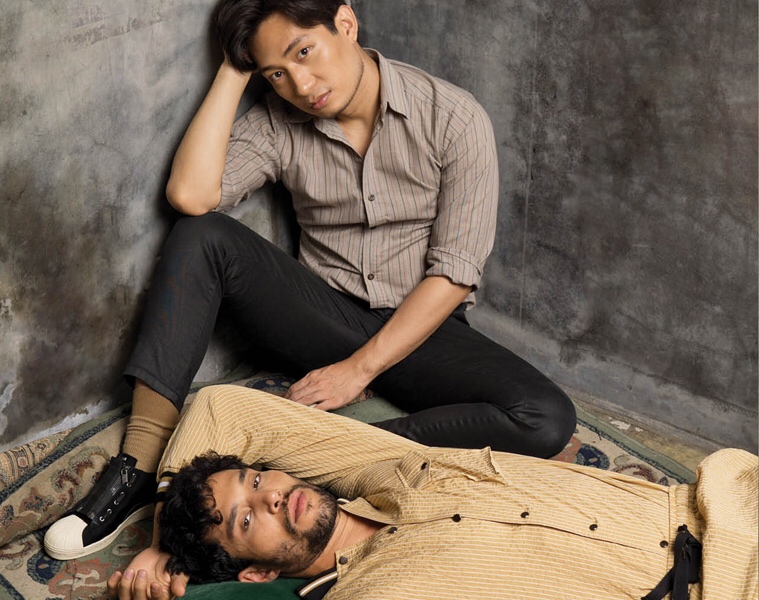 He's a kid from the north, he's into dinosaurs, he has dressed some of the best-dressed men in local showbiz, and now, Ziggy Savella celebrates his 10th year in the fashion industry.
Garage couldn't be prouder of him and this milestone, because Savella has been part of the Garage family since the beginning, with both starting out almost at the same time. He first appeared in our pages not as a designer but to show his personal style then became a part of the Street Dapper Kings 2011. Savella then went on to get featured in Garage's Designer Profile section, and his designs have graced the covers of the magazine, as worn by our cover boys, and has worked with us for fashion collaborations .
With so much history between Savella and Garage, it is but fitting that we catch up with the designer and hear his own take on how the past 10 years have been for him, what the next 10 could be like, and the collection that he's ringing his 10th anniversary in, ZSX.
How would you describe your latest collection as a whole?
Conceptually, I want to showcase clothes made through a relatively different design process, but are still in line with what I've been doing in the last decade. I thought of making use of wood grain as the primary visual, with a play on varied prints, lines, and textures. I tried experimenting with new design techniques, particularly creating graphic patterns and applying them onto the fabric. I really wanted to explore an unfamiliar territory design-wise, because I've always made clothes from ready-made materials. But since most of my past designs were always identified by their athletic details and tailored elements, these will still be present in the new collection.
What's the inspiration behind it?
I was inspired by organic materials seen in architectural interiors. The enduring quality of wood and lumber is something that relates to my brand and how I want to see it in the future.
Is there a particular person or personality that these clothes were designed for?
It's not dedicated to anyone in particular, but I can see the clothes being worn by people who just want a bit of change from the usual and expected. I made these clothes for those who both like to express their personality through style and give importance to practicality and utility.
What advice would you give to your younger self, knowing what you do now?
I'd just tell him that he shouldn't feel pressured by what other people have to say. Every designer has a personal narrative; he just has to find his own and build a brand from there.
How would you describe your design growth?
It all started with a modest idea and a lot of concepts in my head. I went through the process of figuring out how to create a brand and learning the ropes of how to run a business from the ground up. It was just a matter of finding the right system that works, from establishing a clientele to dealing with the day-to-day tasks. Ten years later, it is still a learning process and I am still receptive to new things.
What has been the most significant change in your design practice?
Back then, the goal was just to establish a brand that would represent my design aesthetic and mainly cater to a specific market. Now, I have opened myself to newer processes design-wise, and also in terms of business ideas. As a result of this, I am opening a diffusion line called Z'S (read as "zees") featuring more basic and ready-to-wear items. This will be officially launched on my 10th anniversary presentation this month.
What does fashion mean to you now? What bigger message do you wish to present with your designs?
I am still a firm believer that fashion should always present a good balance between personal style and comfort. We all want to express our individuality through the clothes we wear, but these clothes should still make us feel at ease and in control. I hold practicality in high regard, and I like the idea that one can be able to make the most out of an outfit. I want my clothes to be staples and have more utility, rather than just be part of the hype.
What do you like about the industry now and what don't you like about it?
What's commendable about the industry now is that it remains community-driven. Whenever designers churn out new stuff, other designers take interest, they talk about it, and this results to added marketability. There is a sense of support you get from your contemporaries and you uplift each other as creatives. Personally, I don't have a big marketing arsenal as compared to other brands, but because of referrals and word of mouth, I was able to build a clientele that still expands up to this day.
From your Garage family, Happy 10 years of style, Ziggy!
Photographer: Ronan Capili
Grooming: Elaine Ching
Model: Philippe Escalambre
Story producer: Jerico Villamonte