All tea, all shade (with a side of refreshing fruit and mint) with this new drink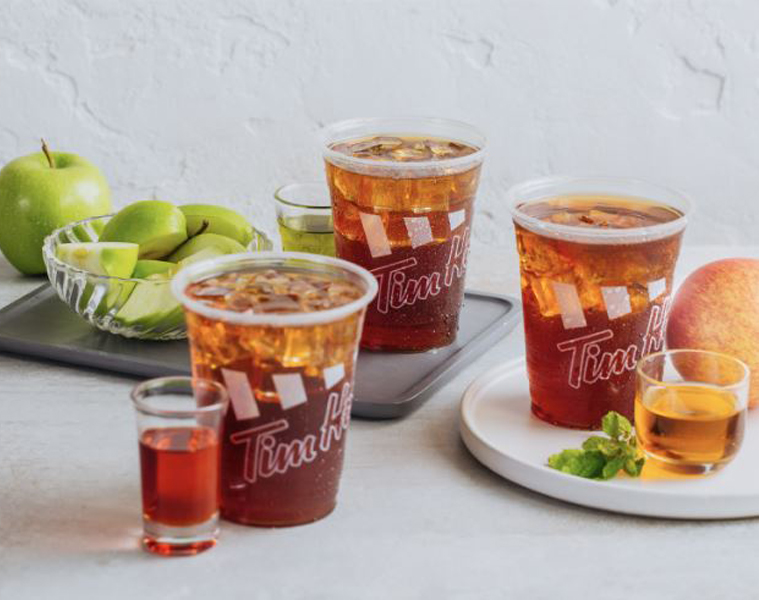 Well, that was quick: Just as we thought we were getting used to having temperatures in the low- to mid-30°, the weather suddenly cranked it up to flirt with the 40° overnight. Hopefully, applying sunblock, drinking enough water, and keeping a hat or an umbrella on-hand have long been ingrained into everyone's daily practices for higher chances of surviving the heat. Oh, and P.S.: Don't forget to water your houseplants and keep your pets hydrated as well, and minimize their exposure outdoors.
For a more delightful way to cool down, Tim Hortons has come up with another drink that can help bring your inner temperature down in a sweet and refreshing way.
https://www.instagram.com/p/Bv-gY7rF7Dk/
Teajitos are non-alcoholic black tea-based concoctions that are given shots of fruit syrups and Mentha Cubano to make for a thirst-quenching relief from the glare and the dry heat of summer afternoons. It's available in three delicious flavors: Peach Garden, Passion Fruit, and Green Apple.
Now, we've already told you about Tim Hortons' new Lent-perfect Tuna Melt Sandwich. But there's something meaty to look forward to come Easter Sunday, April 21: From 6 am to 9 am, diners can enjoy a Breakfast Brewout where they get a Sausage and Cheese Biscuit for free with every purchase of a large or an iced coffee in all Tim Hortons branches.
Tim Hortons Teajitos are priced at Php100 (small), Php110 (medium), and Php125 (large).