Fashion dispatch: The best fall/winter '19 trends to come out of Milan Fashion Week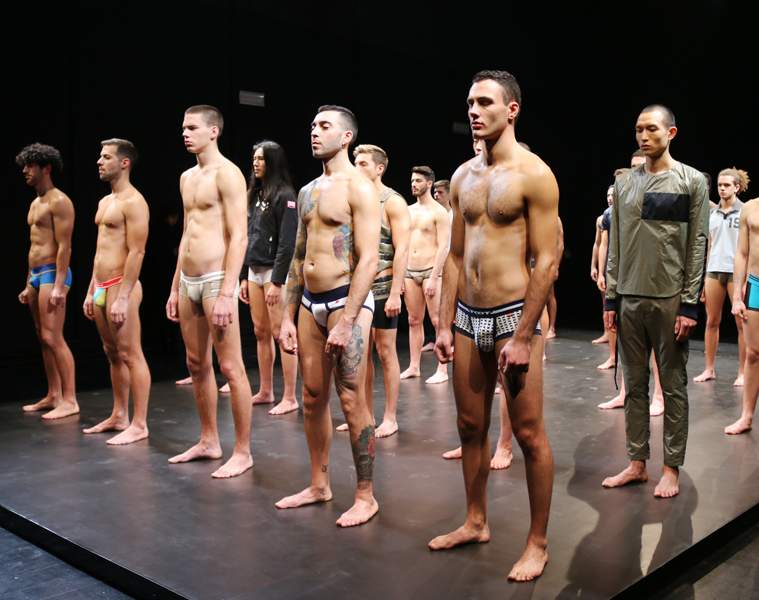 Milan Fashion Week is in full swing, and various fashion houses have sent out their takes on what will be hot in the chilly fall/winter 2019 season. But we're telling you now: If there's one macro-trend to watch out for, it's the elevated sneakers. The chunkier and more elaborately designed the rubber soles are , the better—much like in menswear fashion, with shoes, the rule is to go big or go home.
There's more to MFW than that, though, and we give you a rundown of the rest of the trends to watch out for in the months to come.
Tricked out shoes
Giuseppe Zanotti is all about going extra in footwear through glitter, crystal embellishments, spike studs, and animal patterns. Loafers and boots come sparkling in silver and gold, though there are pieces that feature unconventional pattern pairings such as tartan with snakeskin. Sporty options, meanwhile, are characterized by 3D spike rubber soles and athleisure fabrication.
Space Age accessories
Jimmy Choo brought "the outer space" down to earth through shoes and accessories that come with a metallic sheen, and the label also made liberal and literal use of the same fabric that astronaut jackets are made of. Multi-beveled rubber soles look tough enough to take on a walk on the moon,while the more traditional wooden soles of oxfords and loafers get accentuated with star dust motifs. The spirit of USA, the winner of the '60s Space Race, comes through in the red, blue, and white leather accessories.
Outdoor gear made fashionable
The family-run label Kiton takes classic Italian menswear to the great outdoors through ultra soft beaver and fox fur, shearling, and Andes-local Vicuna fabric. Camper shoes and mountaineering boots are made elegant with exotic leather and suede.
Vintage Retro
Church's shoes visits the retro era with vintage-looking moccasins, derbies, and suitcases crafted in St. James leather. Double monks and leather Chelsea boots are adorned with thicker straps.
Volume play
The Japanese brand Bed J. W. Ford experimented with proportions, presenting oversized knitwear paired with drop-crotch wide-legged pants. Even the suits come in relaxed and effortless fits. As for the color palette, neutral sandy colors are contrasted with bright pinks and burnt oranges.
Hybrid shoes
Tod's has launched the "Shoeker," a hybrid project that merges the elegance of the classic Italian shoe and the comfort of a sneaker.
Playful underwear for men
The Japanese label Toot presents a playful and colorful collection of men's undergarments, meant to transcend the usual concept of underwear with its advanced sewing techniques that ensure maximum comfort.
Writer: Melo Albert
Photographer: Dania Flores