Why Azelaic acid should be the new star in your skincare routine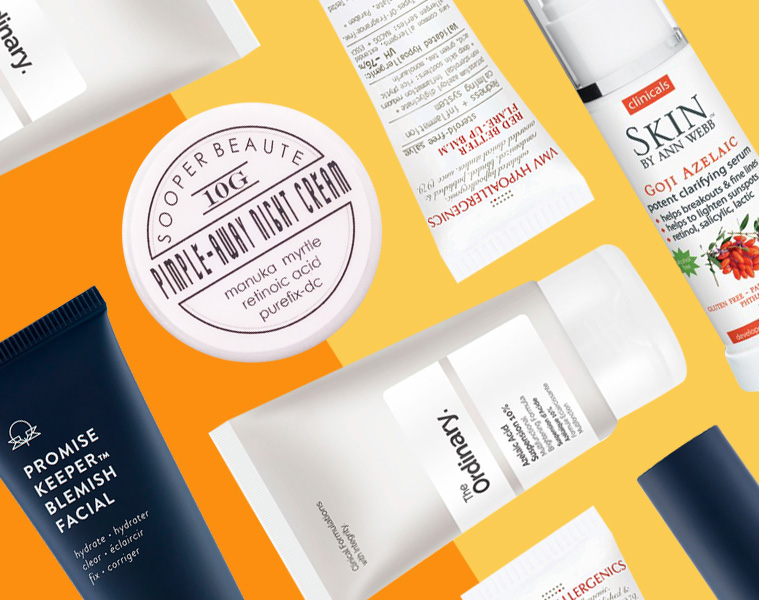 They say, "With age comes wisdom," I say, "With age comes more skin concerns." I had my warts lasered off almost a month ago, and I didn't know how many I had until my dermatologist zapped them off all over my face. After the treatment, I was caught off guard when she asked me, "Did you get your nose done?" When I told her I haven't, she pointed out the red blemishes and marks around my nose, which I have caused by picking at my skin—so much so that it can't completely heal by itself anymore. That's when she told me about the underpraised ingredient in the skincare market: Azelaic acid.
If you have heard of and been using this ingredient, please feel free to share below your experience. If not, I suggest you get curious. I myself got a little introduction to what this ingredient does, which is basically clear acne and repair acne scars and hyperpigmentation. My dermatologist recommended an Azelaic acid formulation to refine my skin, specifically the redness and marks left behind by acne and the scabbing from the warts removal. Intrigued by its promise, I did my own research on this ingredient.
Azelaic acid or AzA is a dicarboxylic acid and a naturally occurring compound found in whole grains such as rye, wheat, and barley. It is also produced by the skin's microbiomes, which are healthy bacteria that live in our skin. AzA is antibacterial, anti-inflammatory, and anti-keratinizing: It targets bacteria that infects the pores while its anti-inflammatory properties decrease the swelling and redness of the pimples, and its anti-keratinizing capabilities reduce the production of keratin, a natural substance that can lead to the development of acne. As for hyperpigmentation, AzA is known to inhibit the enzyme tyrosinase, which is needed for the production of melanin.
On your next visit to the dermatologist, do some questioning about this wonder ingredient yourself, because it might just be what your skin needs. In the meantime, here are some topical products with AzA as its main ingredient, and if online reviews are to be believed, they live up to the Azelaic acid hype (but as always, consult a skin expert before using something new on your skin):
The Ordinary Azelaic Acid Suspension 10%
This product promises to brighten the skin tone while visibly improving the evenness of skin texture and reducing the look of blemishes. It is a multi-functional support ingredient for all skin types and also acts as an effective antioxidant. This formula offers a very high 10 percent concentration of high-purity AzA but comes with an easy-to-apply and lightweight cream-gel consistency.
Sooper Beaute Pimple-Away Night Cream
This dual-purpose cream is packed with anti-aging nutrients that work on your skin while you sleep, and is formulated with Vitamin A to fortify skin tissues and heal scrapes and damaged skin.
Skin by Ann Webb Goji Azelaic potent clarifying serum
For oily, problematic, aging, and sun-damaged skin, this serum is an aloe-based blend that targets congested pores and improves the look of visible lines and sunspots. Aside from AzA, this serum also has these other wonder ingredients: retinol, which comes in the form of vitamin A; salicylic acid as an exfoliator; and lactic acid that supports the skin's water retention ability.
VMV Hypoallergenics Red Better Flare-Up Balm
This balm is formulated with Azelaic acid and coconut fatty acids that fight off bacteria. It is a rich and deeply hydrating balm that soothes skin irritations, and is recommended for those who suffer from rosacea and skin inflammation.
Allies of Skin Promise Keeper Blemish Facial
This leave-on treatment blemish mask is formulated with a powerful blend of AHAs, enzymes, antibacterial cell cultures, and probiotics that work on existing breakouts while helping to prevent future ones. It works as you sleep, providing your skin hydration while simultaneously unclogging pores, killing acne-causing bacteria, fading old blemish marks, refining skin texture, and brightening the complexion.