This week's agenda: Comfort and joy for the Mercury Rx season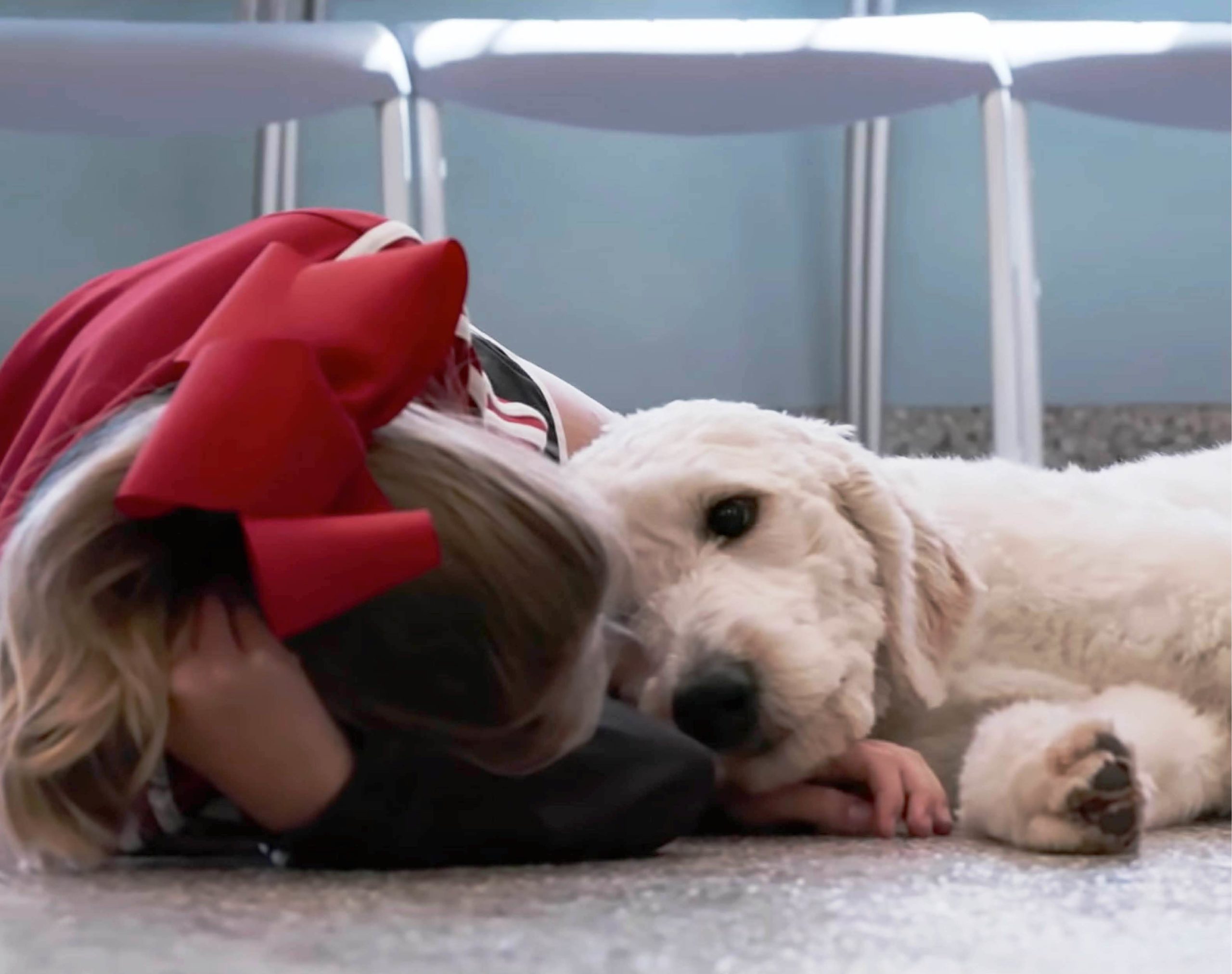 You've heard of Mercury Retrograde. Whenever it rolls around, it gets blamed for whatever technological snafu, missed communication, or botched travel plan that happens. Mercury is the planet that rules communication and quick travels, depicted in Roman mythology as the winged messenger of the gods, so when he goes retrograde, expect his domain to go wonky. Astrologists generally caution against signing contracts during Mercury Rx, as well as buying new gadgets or appliances, as you might find yourself having to go over the fine lines once again or having your electronic purchase fixed or even returned in the future. Delays in travels are also likely, along with misguided Tweets or status updates in social media.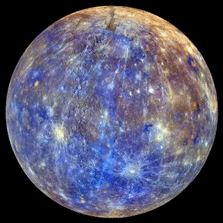 For its last hurrah in 2018, Mercury Rx happens in Sagittarius starting on November 16—just when Venus turns direct in Libra—and lasts until December 3, when it goes direct in Scorpio. Things can be just a little bit irritating during this astrological event, what with all its supposed hang-ups that make life feel as if had been put on pause, but retrogrades in general simply call for patience. With Mercury Rx, it especially calls for thinking twice before saying something to avoid the risk of jamming your foot in your mouth, which is a very Sagittarian thing to do.
According to Pandora Astrology, "When Mercury goes retrograde in Sagittarius and backs up into Scorpio, things get a lot darker and more mysterious, as if the beautiful quest has led down a dark road to places unknown and perhaps scary." In contrast to the future- and outward-oriented perspective of the archer Sag, Scorpio is introspective, and this duality can make the retrograde feel like a whiplash of emotions.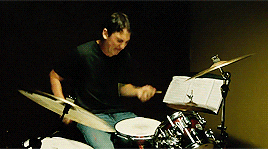 It's the last thing we all need, yes, but we can opt to enjoy Mercury Rx as a slightly enforced pause to the normally harried frenzy of the impending holidays. Before Christmas madness goes into full Jack Torrance-swing, take this two-week breather to center yourself and find pleasure in the things (and critters) that emotionally nourish you, like this week's activities:
A goosebumps-raising goose feast
Since traveling could get wonky with Mercury Rx, enjoy Hong Kong via Lung Hin in the meantime at the Marco Polo Ortigas Manila, as starting on November 12, Chef Billy Cheong returns to the award-winning restaurant to cook his signature golden roast goose.
This delicacy, which has been a specialty of Cheong's family for centuries, will be made available for a la carte orders, and there will also be a set menu featuring authentic Hong Kong dishes such as steamed garoupa with minced garlic and pan-fried crab with pork belly in supreme soy sauce, and braised seafood with peach gel soup.
The award-winning Cheong was borne to a family of Cantonese cuisine connoisseurs in Guangdong, China. He recently recovered an over-a-century-old traditional roast goose recipe from his grandfather, and is now giving more people the chance to feast on a dish that was almost lost to history.
Lung Hin is located at the Marco Polo Ortigas Manila, Meralco Ave. corner Sapphire St., Ortigas Center, Pasig.
Nesting and sprucing
Instead of pressuring yourself to check off everything on your to-do list at work during this error-prone period, put your focus on the home in the meantime and maybe begin thinking of your first art piece investment that can make it more livable.
Space Encounters Gallery helps you out with that with its month-long art sale event Art Mrkt, where more than 150 artworks will be up for sale on discounted prices.

Serigraphs from Ang Kiukok and Malang, among other maestros, will be on display together with works of Oscar Navarro, JD Castro, Romulo Olazo, Paco Gorospe, and Felipe Adriano, Jr. Other notable pieces from the gallery's backroom will also be up for grabs. A catalog is available upon request, and you can make reservations on the piece (or two) that catch your fancy.
Art Mrkt runs from November 15 to December 20, 2018. Space Encounters Gallery is located at Unit 7D, 7/F Padilla Building, F. Ortigas Jr. Road, Ortigas Center, Pasig. The gallery is open from 10 am to 6 pm on weekdays, and 11 am to 5 pm on Saturdays by appointment. Email [email protected] or call 0917-7956739 for inquiries.
Teary snuggle fests with the best boys and the best girls
To avoid saying the wrong things to the wrong people, why not spend more time with your animal friends in the meantime? They make for better companions most of the time anyway, because while they'll never completely understand you, they'll also never judge you.
Get your pets' fave treats and a box of tissues ready for the premiere of Dogs, a six-episode documentary produced by Glen Zipper and Amy Berg that focuses on the unique bond between canines and their humans across different countries and cultures.
Dogs "takes us on an inspirational journey exploring the remarkable, perhaps even magical qualities that have given these animals such a special place in all of our hearts," Netflix describes. Who isn't crying already? Each episode follows a particular canine-human partnership, from Ayham who is trying to get his dog Zeus out of Syria and into safety, to service dog Rory and his 11 -year-old human Corrine who suffers from seizures, and the 10-year-old Labrador Retriever Ice who's like family to Italian fisherman Alessandro. The documentary also features a Costa Rican dog sanctuary, the dog-grooming culture in Japan, and the system of animal adoption in New York City.
"Dogs don't just make us feel loved, dogs make us feel safe," Zipper told Variety in an interview. "In the world we live in today, no matter how divided we are, we should take care to realize how much dogs mean to all of us, and how our bond with them can help bring us together." It's a mystery how we humans still deserve their love and companionship, yet here we are with our pure-hearted dogs.
Dogs premiers on Netflix on November 16.
Supporting local businesses and doing something for others in one go
Shopping for electronics might have to be shelved until later, but there are other things you can get started on with your gift list, surely. We've already given you a big reason—P10 million bucks' worth of a reason, in fact—and here's another good one.
This weekend, Yabang Pinoy will hold its annual Christmas Holiday Bazaar, in partnership with the Children's Environmental Awareness and Action Foundation (CEAAF). This event started in 2012 as a fundraising project for the CEAAF's environmental efforts, specifically for the series of Volunteer for Nature programs aimed to provide sustainable initiatives in communities in Lobo, Batangas, Baler, Aurora, and Morong, Bataan.
As it heads into its sixth year, the Yabang Pinoy Christmas Holiday Bazaar provides you an opportunity to extend your gift-giving beyond your immediate circle. But not only will part of your Christmas shopping budget help fund the CEAAF's environmental programs, you will also find unique items from local independent retail businesses, both established and new: Gouache, Lulu Swing, YHF Manila, Anma Lifestyle, Mia Casa, Kimochi Aroma Pillows, Go Basic, Aquiara LED Bulbs, Liquid by Rockies, Snooze PH, Sweets Galaxy Philippines, and Scents of Joy. Shopping at this bazaar can level up your monito-monita game.
The Yabang Pinoy Christmas Holiday Bazaar will be held on November 17 and 18 at The Filinvest Tent in Alabang, Muntinlupa City. Entrance is free.
Header image from Dogs. GIFS via Giphy.