The week that was in style: Nov 5-11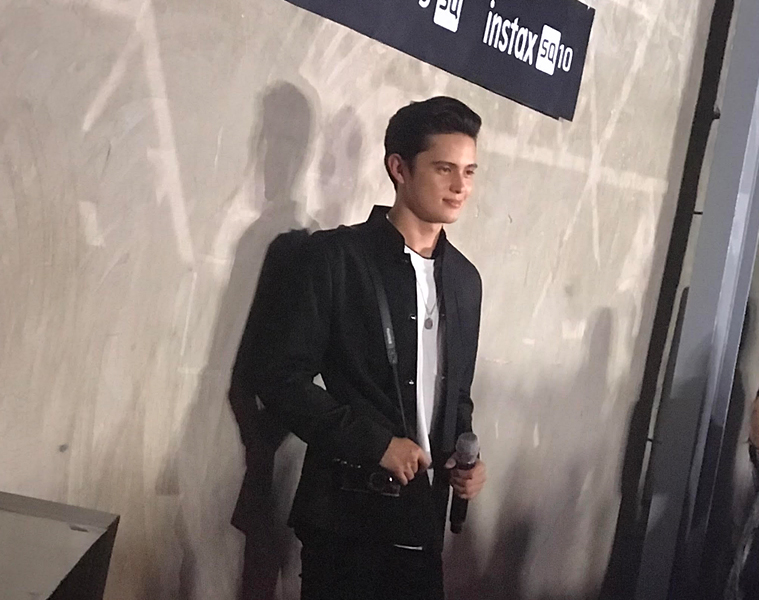 FUJIFILM LAUNCHES LATEST CAMERA AND PRINTER MODELS
November 9 | Makati City, Metro Manila
Fujifilm's latest models in photography and image printing, the Fujifilm X-E3 and instax SHARE SP-3 Printer, were launched this week at DULO MNL in Poblacion, Makati, with James Reid at the helm.
The mirrorless Fujifilm X-E3 is lightweight and can produce outstanding image quality through the latest X-Trans CMOS III sensor and X-Processor Pro that draw your subject's colors and details fast and accurately once you take the shot. "The biggest thing I've noticed is the fact that there's no D-pad," James Reid says about the X-E3. "This is a step towards the future of cameras. It's all touchscreen now."
For those who love keeping prints of their favorite photos, whether taken via smartphone or their Fujifilm camera, the new instax SHARE SP-3 Printer is a perfect addition to their photo arsenal. It prints in squares, and also allows a collage of up to 9 photos that can be printed in the 1:1 aspect ratio format.
You can get these babies in all Fujifilm authorized retailers nationwide.
ZALORA FASHION NIGHT OUT 2017
November 9 | Makati City, Metro Manila
Zalora Philippines launched their label's holiday collection through a fashion event in Glorietta 3, Makati. Featured designers Dennis Lustico, Ivarluski Aseron, John Herrera, and Rhett Eala also presented their collections during the launch.
To shop Zalora's latest collections and collaborations, go here.
SPERRY 7 SEAS, 7 STYLES
November 9 | Bonifacio Global City, Taguig
Styling Sperry's 7 Seas collection, which was launched earlier this year, is easy, as the brand proved during a fashion presentation this week at Ibiza Beach Club. In the spotlight with the 7 Seas collection were pieces from designers Marlon Tabangcura, Jona Salac, and Naomi Ng, and brands Plain & Prints, Offbeat Alley, and more.
With the addition of the performance-built line of sneakers, the 7 Seas collection can be worn in the city, hiking mountain trails, or going to work.