Fashion dispatch: Catching up with Carl Jan Cruz in Milan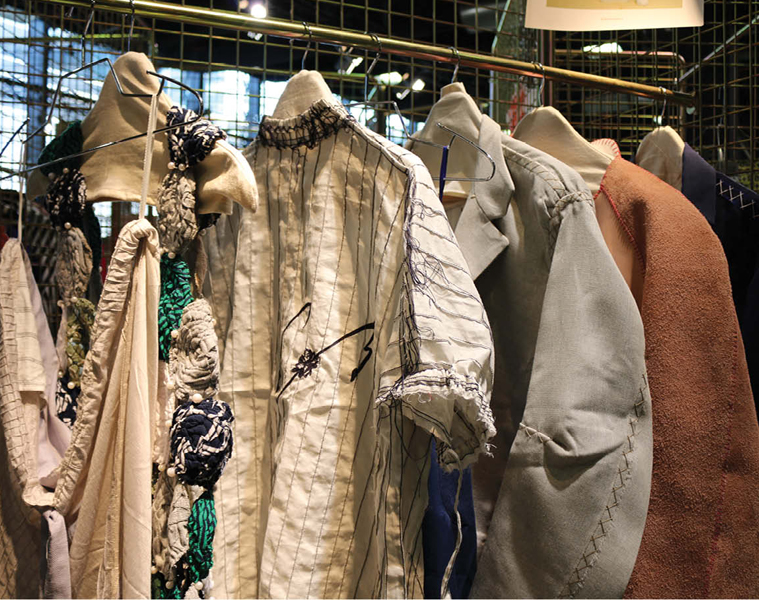 At only 25, Carl Jan Cruz is one of the most promising local designers to break out of the local scene. After graduating from the London College of Fashion with a bachelor's degree in Menswear Fashion Design and Technology, he returned to Manila to settle down and establish his own label. His works have since been featured in fashion magazines and websites, with Vogue.com as the biggest of them to date. With the buzz the features had generated online, more doors have opened for the emerging fashion designer.
His most recent one is his brand's inclusion at Milan Fashion Week's trade show at the Super Pitti Immagine. For us here back home, at the Vogue Italia's Upload Your Talent page, a short video presents pieces from Cruz's spring/summer 2017 collection as well as a brief description about the creative process it took to create the collection; Cruz is credited as British in the page, though.
Garage caught up with the designer on his recent triumphs.
How did Vogue Italia Talents feature come to happen?
"Sara Maino, who handles Vogue Talents, reached out to me and a couple of other designers from different countries to showcase our latest collections and Vogue Talents allowed us to have our own booth and set-up at the trade show."
What is your recent collection all about?
"It is a continuation of my previous pieces—a visual autobiography that is representative of my being [both] Filipino and British. In a way, it pays homage to clothing that I identify with. It was about refining [familiar] daily pieces. The new collection is a mix of Pambahay, Pang-okasyon, and Pang-alis lines, which altogether is a continuous development of my story. I wanted it to be very personal—a dialogue with consumers via clothing that grows old with them.
"The pieces are all about letting the materials speak as we deal with them. The stitching and the hand-sewing differ based on the fabrics [used]: denim and canvas, silk linen, tech-bonded crepe and organza, and a mixture of cotton fabrics. Some pieces were stitched together by hand and took weeks to finish. The denim pants are an evolution of my previous creations: I designed them to have cuffs that can be customized depending on the length that the client wants. There are also garments that are reversible with inside-out stitching."
Who is a Carl Jan Cruz client?
"It's funny, every time someone asks me that, I don't really have an answer. For me, clothes [have a] dialogue with whoever wears them. A client can interpret what clothing [means to them], and [only they] can have [the right meaning]. I don't like putting an age or a size to whoever would wear my clothes because, in reality, we are all different. I am able to create pieces for different sizes and for different ages, hence the diversity of the models I used in my catalog."
Any plans of expanding the brand anytime soon?
"At this point, I am very overwhelmed and happy at where I am now. I am grateful for the people supporting me in what I do. I want for the brand to grow at its own pace while inspiring people and making them excited about clothing. I think that's what fashion is all about: when the consumer has a certain feeling of excitement and connection with clothes, and being comfortable with embracing their own uniqueness."
What's next for the brand after Milan Fashion Week?
"I will be flying to Paris, and my team [will also be flying] from Manila, and we will all be there to present for Paris Fashion Week. When this opportunity to showcase came, I thought, Why not? Let's do it and have our own showroom in Paris. It will be a good occasion to introduce the new collection to Paris."
Writer: Melo Albert
Photographer: Dania Angelo Flores