SALE ALERT: The biggest fashion warehouse sale is a must-go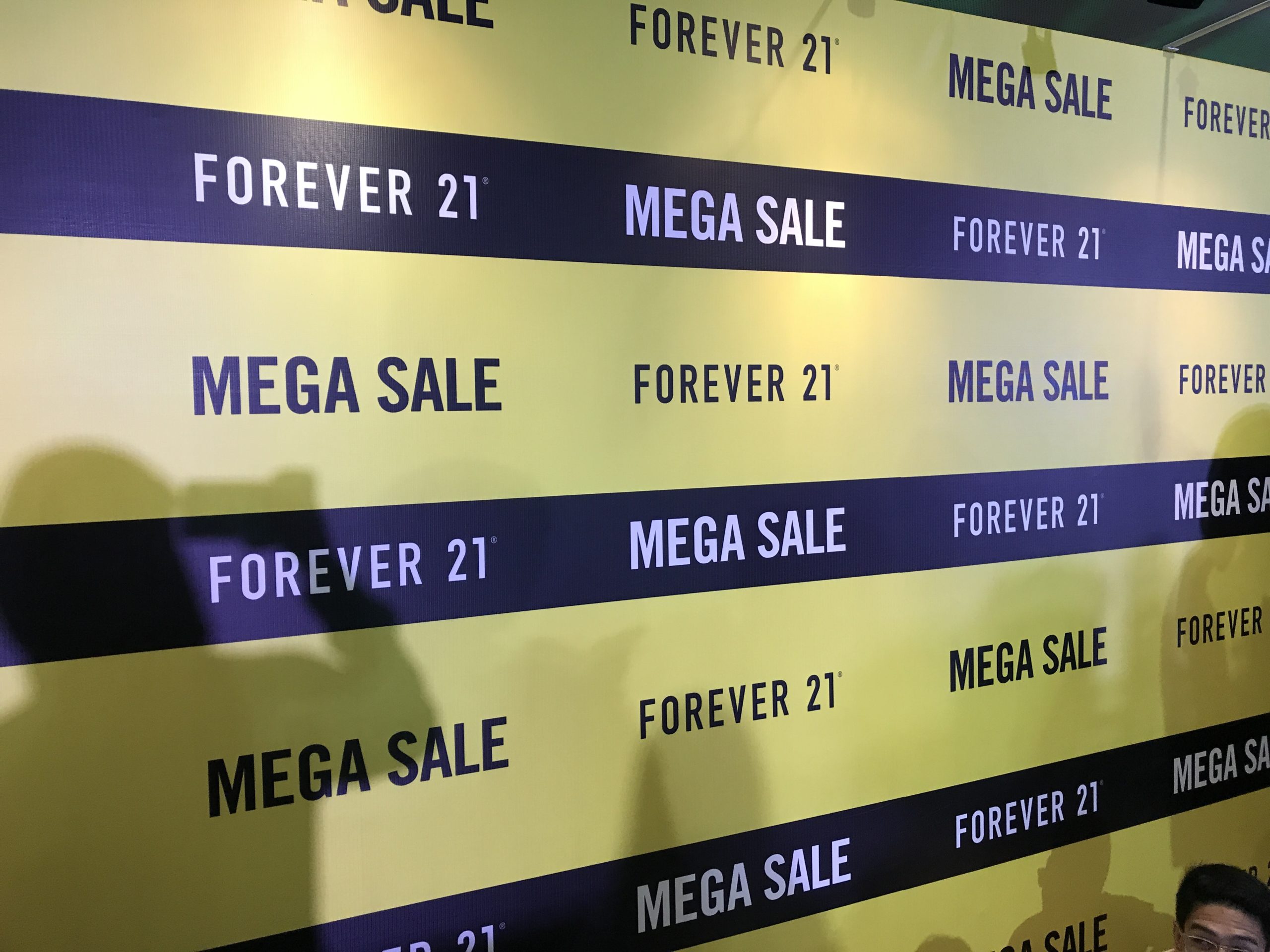 Starting today until Sunday, Forever 21 invites you to shop your heart out with some of the greatest style deals this side of the metro. Enjoy up to 70 percent off on all items from September 1 to 3 at Megatrade Hall 2, SM Megamall.
If you're planning to upgrade your look, Forever 21 has you covered with its wide selection of basic shirts, colored joggers, and denim pieces. Get baseball caps at Php 199, down from Php 565, casual denim jackets from Php 1,785 to just Php 799, workout hoodies down to Php 299, and flash lens sunglasses for only Php 199. You can even score a buy one, take one deal on accessories such as pins, rings, necklaces, and earrings.
After braving the lines and rummaging through endless racks of clothes, here's Garage's Top Three #F21MegaSale hacks:
1. Be early. And we mean early. The mall opens at 10AM, but we were surprised to find that quite a long line had already formed when we arrived. What you can do is enter through the SM Hypermart entrance, which opens slightly earlier than the rest of the mall, to get a bit of a head start. Or charm your way past the guards stationed at the car park entrances.
2. The best game plan: grab and go. The fitting room is hell with its long lines–if you don't want to spend your time waiting in line when you could be doing more shopping, it's best to be more strategic. When you see something you like, find your size and move on.
3. Bring a buddy. Shopping is a social experience that's best shared with others. So bring a friend and enjoy the rest of the sale. After shopping you can bond over delicious pizza and power juices from the food section. Don't forget to take a selfie and tag @F21Philippines!
https://www.instagram.com/p/BYdc-g5DTx0