A preview of looks for cooler times might trick you into feeling cooler yourself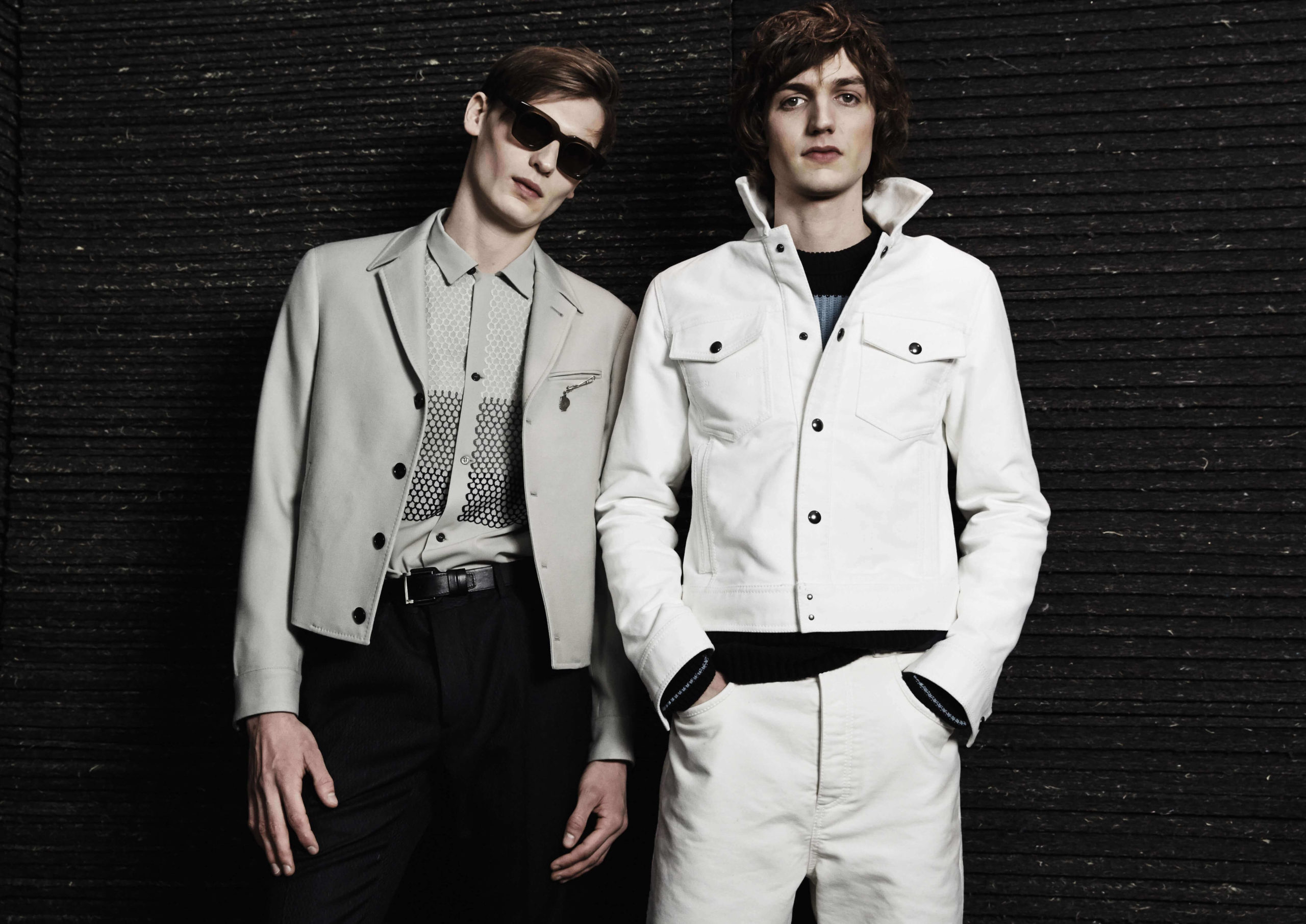 It's hard to imagine sporting knitwear and donning on a pea coat in this infernal heat, but Salvatore Ferragamo has released its Fall/Winter '17 Men's Ready-to-Wear collection, giving those who are so inclined sufficient time to pick out their early favorites for the turn of the season.
Yes, anything thicker than wispy thin cotton wouldn't do when temperatures are reaching the higher end of mid-30 degrees Celsius. But maybe—just maybe—imagining layers of intricately and trickily designed winter wear can condition you into feeling less heated.
The collection is the first created by Guillaume Meilland for the brand, appointed by the Salvatore Ferragamo in November of last year as the design director for their Men's RTW category.
Meilland's vision is a dialogue of binary ideas, playing off elongated and tailored silhouettes against more voluminous ones, integrating Italian craftsmanship with state-of-the-art textile innovations, and presenting outerwear in a somber but soft palette, with unexpected tiny flashes of color. Trompe l'oeil (the French term for visual tricks) is a key word for the collection, and not because of the classic patterns that peppered the pieces. Rather, it's due to the crafty tailoring that can make a spectator believe that what they're seeing is something else other than what's in front of them: a calfskin-and-corduroy-bonded raincoat has the sleek look of rubber, cashmere knit has been constructed to have the same gravitas as heavy wool, and black hues are actually aubergine upon closer inspection. It's kind of like #alternativefacts, but in the best and most stylish way.
The binary dialogue continues in the accessories, with fine Italian leather shoes walking alongside round-toed work boots with creeper-liked stacked soles, and bags in dual fabrics and with dual functions, e.g. leather lined with fur and a hip-pack toted like a rucksack.
Salvatore Ferragamo is located at Greenbelt 4, Newport Mall, Rustan's Makati, Rustan's Shangri-La, and Solaire Resort & Casino.
Save
Save