When feeling the heat, don't throw shade. Wear some, instead.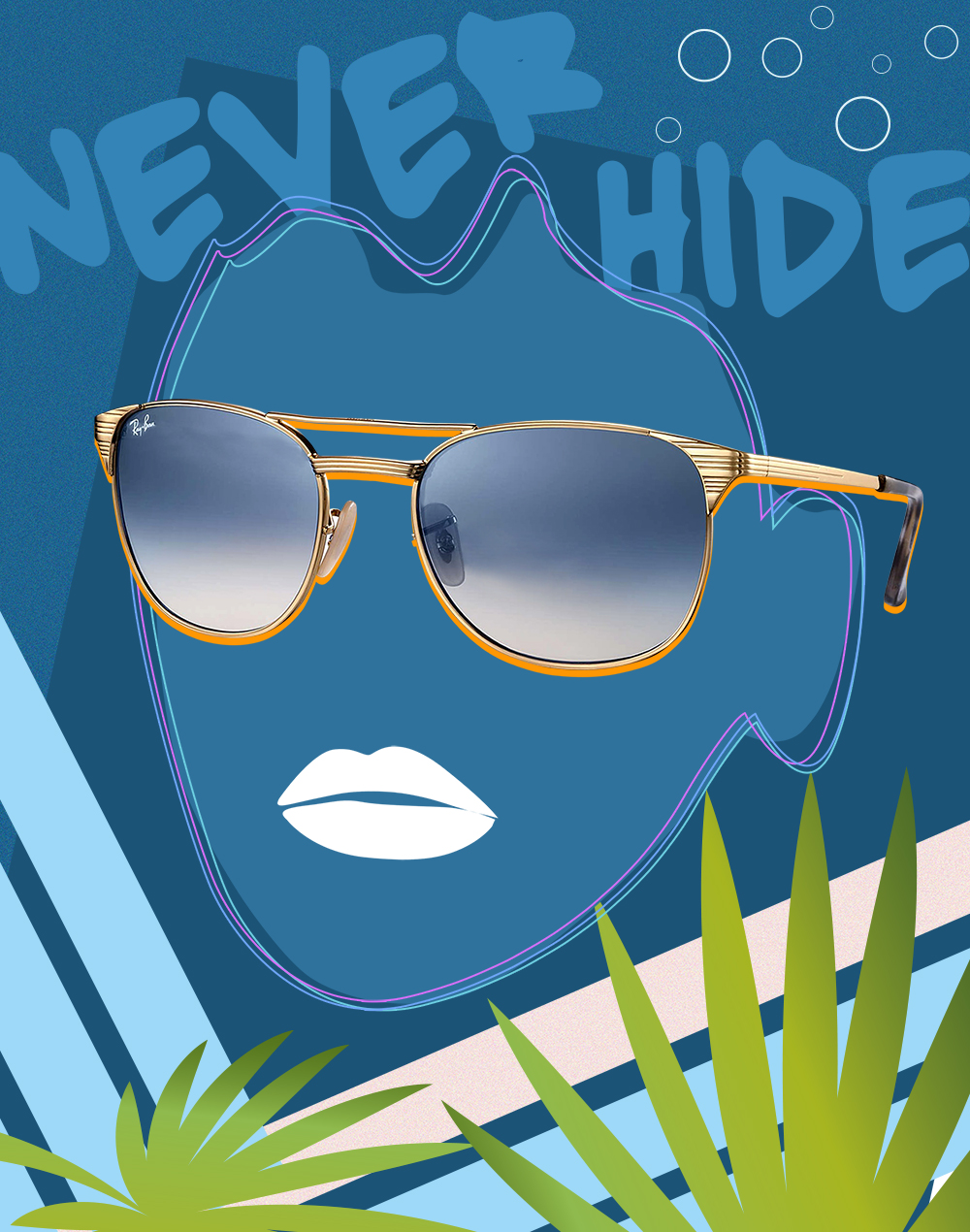 If you thought last summer was a scorcher, 2017's sunny season won't be much cooler. (Oh, we'd like to take this chance to remind everyone to participate in the upcoming Earth Hour this Saturday, March 25, and switch off our lights from 8:30 pm to 9:30 pm!)
The steamy weather can get the most even-tempered person short on patience, so to help keep you cool, Ray-Ban rolls out its latest collections of eyewear that feature innovative lens technology and even some serious (and seriously stylish) throwback functionality.
Chromantic fantastic
With the sun's bright heat reflecting off of most surfaces, summer afternoons often have us squinting to see better even when we're wearing shades. However, not only does this exacerbate our already-existing crow's feet but it also puts undue stress on our eyesight.
Ray-Ban's state-of-the-art Chromance Lenses aims to do the squinting for you with its six layers of anti-reflection layers that eliminate glare and make textures and contours more vivid and vibrant. Available in a variety of lens colors and frame styles, from the sporty and rimless RB4255 to the street-savvy look of the RB4265, the Chromance Collection brings the world to clearer, brighter color in an instant.
Old school revival
It's the comeback kid from 1953: the iconic Ray-Ban Signet welcomes summer of 2017 with square sun-shaped lenses housed in fine, full metal frames with a flat bar construction, a double bridge, and thin, linear temples marked with the eyewear brand's iconic horizontal "pin-stripe" laser engravings.
But the Signet isn't all about the throwback Golden Age of Hollywood appeal, as its lenses come in classic G-15 and B-15 shades. The G-15 lenses, originally developed in 1937 for military use, block out most of blue light and absorb 85 percent of visible light for better clarity of vision and remarkable color contrast. The B-15, meanwhile, has the same light-absorbing functions except it provides greater contrast in low light conditions.
London calling
To celebrate further its 80th year as a leader in the eyewear industry, Ray-Ban will be giving five lucky shoppers a trip to London for two, complete with bells and whistles: economy class round-trip tickets, hotel accommodations, and a London Iventure City card that will include a choice of a day tour plus nine other attractions and/or restaurants around the city. Buy a pair of Ray-Ban eyewear at regular price until May 31 to qualify for the raffle, which will be drawn on June 14.
Ray-Ban's spring/summer 2017 collection is now available at the Ray-Ban boutique on the first level of Greenbelt 5, Makati.
Art by Pol Aries Zamora.