About face with grooming expert Jon Lee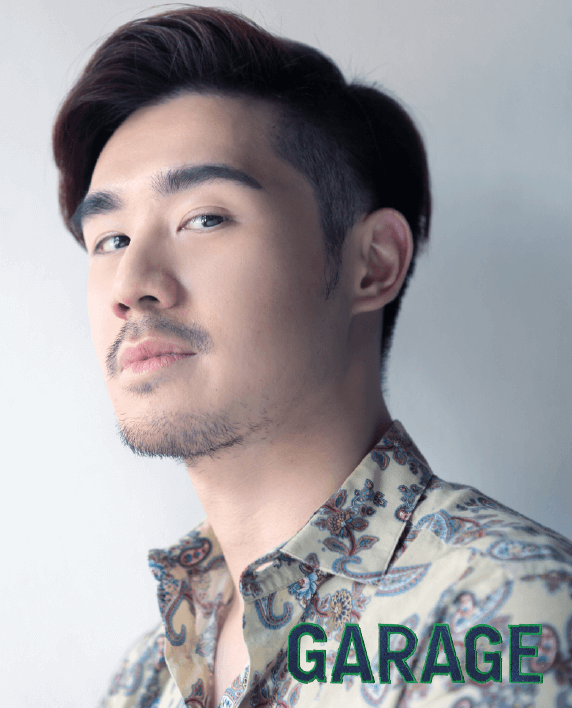 Just by looking at Jon Lee, you can't tell he has already headed two best-selling skincare brands prior to being the brand manager for the dermatologist-recommended skincare line Physiogel—and that he's already 28 years old. Which is young, but without the token dark circles, fine lines, or pigmentation to vouch for his hard work. His face could still pass for a college student or a K-pop boy band newbie.
Lee has insight and access to the best products as an industry insider, but his skincare wisdom comes from experience. "When I was a teenager, I had bad acne all over my face," he reveals. "I went to a dermatologist who prescribed me a full range of astringents, toners, and medicated gels. I used everything religiously for years, but the acne wouldn't go away." During his high school senior year, he developed a fascination with the skincare aisle in department stores, studying product packaging and sampling testers. "I went to the mall after class and bought my first commercial moisturizer. In just a few days after using it, my acne was gone. All of it—even after I had stopped using the medicated products from my dermatologist."
Lee had discovered what he and most people trying to treat their acne have been doing wrong: "They say if you're acne-prone, you have oily skin, so what people do is dehydrate it. I've learned that drying out your skin irritates it even more. It imbalances your oil glands, leading to more breakouts."
Since then, he has learned not just to research but also to pay attention to how his skin reacts to the products he applies. Lee had just started college when Korean skincare and artisanal brands started opening shop in Manila, and their all-natural, moisture-centric approach to skincare appealed to him. When he graduated, he knew he had to keep doing what he was already passionate about and got a job in the personal care products industry.
"Before joining the industry, I saw grooming products as something to use simply for maintenance. But when I started working, I saw how I can do so much more with how I look with the right products and by putting in the effort to use them," shares Lee. "Even if I had found products that worked, I would still try to find something better." Out of everything he has tried, his go-to brands are Shiseido, Estée Lauder, Laneige, Kiehl's, and Nivea Body.
Lee claims to have never gone to a dermatologist for laser treatments or peels. Moisture is his keyword, and he keeps his skin hydrated with a 10-step skincare regimen. It seems tedious, and he understands that the number of products and steps could seem excessive. But to Lee, even after a hectic day, it isn't much of a struggle because the routine is just part of what he does.
"I do this for myself. I take care of my appearance to feel awesome, as opposed to the misconception that we do it to please others," he says. "It's a strong passion of mine. I enjoy going to department stores, browsing through the shelves, learning more about the products. Skincare makes me happy. The transformation I got was really from the happiness that comes with it."
10-step skincare
"After I cleanse, I layer products starting with the lightest/thinnest formula and seal them in with a moisturizer. I've stopped using toners. They work for some people, but in my case, I allow my natural oils to moisturize my face. I also use essences as the skin is more receptive to potent serums and skin boosters. I slather on a moisturizer to seal it in. At night, I apply a night pack over the moisturizer."
Anti-aging solutions
"Guys should start using anti-aging products once they hit their late 20s."
Hair products
"The Tsubaki range by Shiseido is all about moisture. It doesn't strip hair of natural oils while it cleanses the scalp, and the conditioner adds lightweight moisture where needed. Aside from the shampoo and conditioner, I use the treatment hair water, which I spray on before I sleep."
Sunscreen
"Sunscreen is the most important thing. A lot of moisturizers are labelled as having SPF, but because SPF is only an added factor, you have to apply a certain amount of product to achieve the level of SPF coverage indicated in the packaging. For face products, the recommended amount is a teaspoon. For the body, it's one jigger shot. But nobody ever uses that much product so it is best to just use sunscreen separately." Body lotions "My skin is very fair, and I try to keep it even. I use Nivea Body's Extra Whitening range on areas exposed to the sun and Physiogel Moisturizers for areas that are drier than the rest of my body like my elbows and legs."