Rising Star: Yuki Sakamoto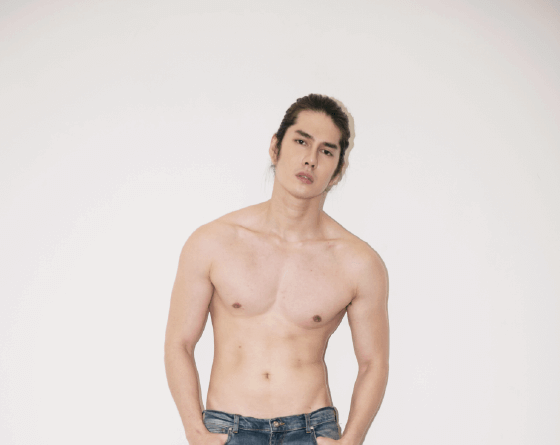 Dressed in ripped jeans, white top, leather shoes, and topped with a man-bun, Takayuki Sakamoto seems to be always ready for a go-see. No longer a stranger to the limelight, Sakamoto  headlines as the main vocalist for the Filipino boy band 1:43 (One Forty-Three). With countless travels with his band to appearing in front of large crowds, the singer tried his hand on acting.
Appearing as support cast for the comedy movie Echorsis, Sakamoto has proven himself he has the guts to work for the big screen. The Filipino-Japanese aspiring-model just started walking for runways the past season of Philippine Fashion Week 2016, and that's where he got spotted and signed by an agency.
Despite the fact that he doesn't take casting rejections personally, he shares one of his biggest challenges as a model: "You will face rejection again and again. Many of those casting or go sees decisions may have nothing to do with you. They can eat your personal self-imaging and confidence if you have no understanding of who you are.  But I'm learning to take it easy and just to always relax."
A firm believer on everything is possible with the right attitude and determination, Sakamoto tries to balance his music and modeling career one step at a time.