Roy Back gets expressive with his hair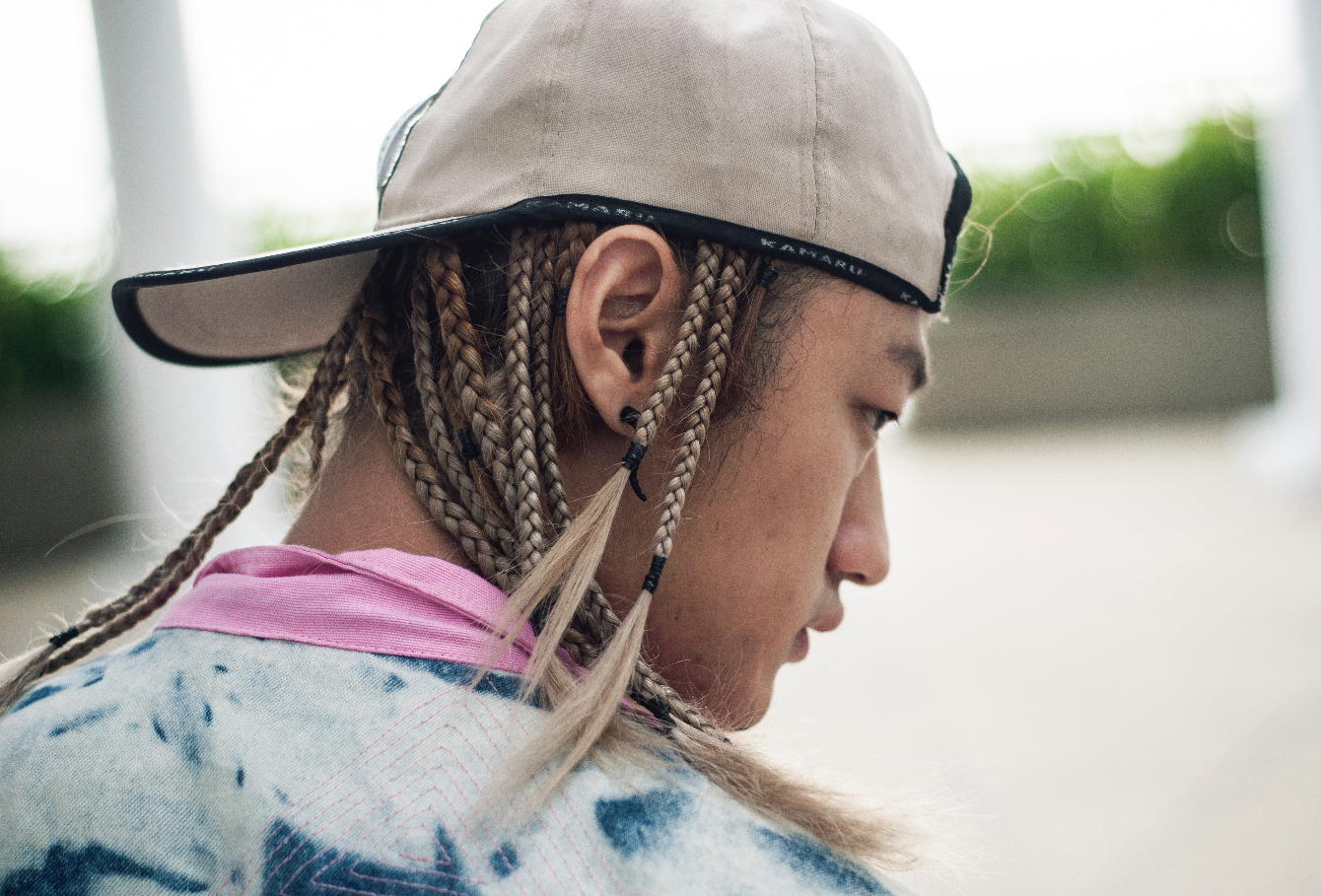 Visual artist and designer Roy Back has always been led by his emotions. His boredom with the conformist South Korean culture had led to a rebellion, and the first step was growing out his hair. He was the only boy in his grade school who didn't have a tapered barber cut, much to the chagrin of his father who would chase him around the house with scissors.
Back moved to Manila to go to high school in 2005. He became a fashion design student at De La Salle-College of Saint Benilde, and broke into the industry when he joined Lee Rocks in 2011, a competition that allowed him to show his work at Philippine Fashion Week Holiday 2011. Today, when he isn't designing or approving jean and apparel designs as the design consultant for Jag Jeans and Lee Jeans, he works on his own 10-piece fashion collection or does illustrations for his own visual art practice.
"In my [personal fashion design] work, I visualize my emotions," he says. In his ready-to-wear collection Heart, out this month, a standout piece is a tailored selvedge denim boiler suit with spikes all over its back, gradually spreading over the shoulders and lapels—a fashion manifestation of the piercing feeling of being backstabbed.
Back's hair, too, is an expression of how he feels at the moment. Keeping it long enables him to do more things with it. He chopped his bangs in 2010 when he was still a shy foreign student, but he soon grew his hair out and tried different things: a turquoise ombre, curls, an undercut beneath a length that he would sometimes twist into a super tight, samurai-like bun or wear down, parted to the side. He has colored it in every shade of the rainbow, doing everything himself. When his hair isn't in pastels or neons, he switches from ash blonde to golden blonde by changing the food coloring he adds in to his conditioner. This year, he bleached everything, but is now leaving the regrowth unbleached, so his hair's ends are like a blank canvas blending into his natural hair color.
Styling it ranges from wearing it straight but frizzy at the bottom so it is shaped like a triangle, or braided all over. Damaged hair is more obedient and much easier to style, Back has discovered, and he changes hairstyles without using curling irons or perms. As for the frizz, he has a quick fix: "When I have to leave my hair down, I just apply oil."He is growing out his hair even longer, a way of holding on to it until he reports back to South Korea next year to do government work and must shave it all off. In the meantime, he's thinking of his next hairdo, kind of like a big, unforgettable exit that would also signal his eventual return. "I haven't decided what or how, but I want to make my hair really wild, the craziest hair I'll ever have."