Quarantine Workout: In the Navy with Rocco Nacino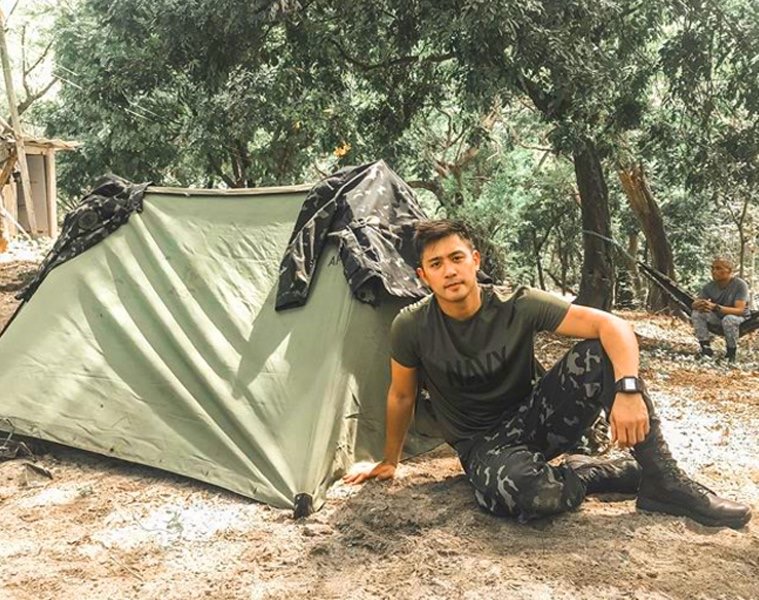 One of our greatest guards from sickness is staying healthy—may it be in mind, body, or spirit. We at Garage are always looking for wellness inspirations, and so we caught up with celebrities on how they keep themselves fit during this quarantine period. One of our favorite male fitspirations, Rocco Nacino, shares army-style training and life lessons in the special forces.
https://www.instagram.com/p/Bz__3m_phGc/
Garage Street Dapper King alumnus and GMA Kapuso star, Rocco Nacino's role as Diego Ramos in the Filipino adaptation of Descendants of the Sun has come to life as he now does active duty for the Philippine Navy. He's also adapted army-training values, which he now applies in life. "[I learned] To always be snappy, a term that our soldiers use when one has presence of mind, is always ready to work, and is always able to deliver. I make sure to stay positive and use what I can to stay productive para mission accomplished palagi," he shares.
https://www.instagram.com/p/CAyseFVJaj8/
Used to being active, the actor reveals it's become a challenge for him to stay fit by just being at home. However, his state of mind always pushes him, resulting into going out for a run and working out at home. He revealed few of his exercises while on quarantine:
– 10 rounds of running (40 mins)
– 5 rounds of 10 reps of 7 diff chest exercises with use of books and/or chairs for inclination
– 10 rounds of 30 secs sprinting in place
https://www.instagram.com/p/B4Hr_7LpXy_/
His usual workout routine has also taken a turn after training with the army, "After experiencing the routines of the special forces training, I learned to stop complaining when I need to complete a workout. What should be done, should be done. As they say, 'Train hard so you can fight easy'," shares Nacino. The army life has taught him drills he can apply in real life, especially during the trying times of Covid-19, "[I learned] to never take things for granted. I say "I love you" more to my family nowadays, since I do active duty for the Philippine Navy, and I choose not to visit my parents as I am scared to possibly infect them. I believe that this is a reset, that this is the best time to talk to ourselves and find out what we really NEED in life, rather than WANT," he concludes.
Featured image: Courtesy of Rocco Nacino / @nacinorocco