Get the look: Ways to style a turtleneck top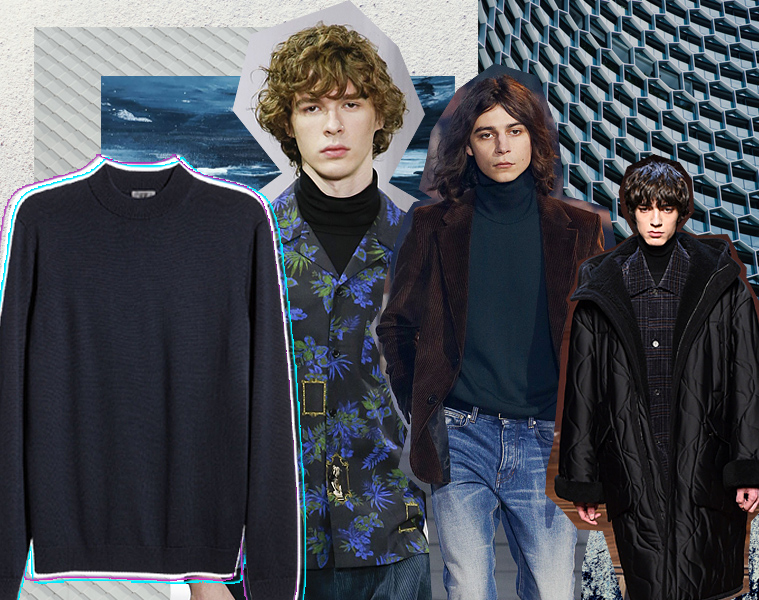 Yes, we understand. The weather is also making us sluggish and wish we could bring home with us anywhere so we can Netflix and snuggle whenever we want—kinda like what inspired this how-to guide to wearing a turtleneck top.
But hey, look at the bright side: There's an excuse to wear high-necked pieces in our tropical country without getting the side-eye, semi-thanks to the series of typhoons who can't seem to quit entering our country.
Here are our best picks on how to wear the turtleneck, whether for a day affair, for a night out, or going out of the country.
Rebel revival
For school or for any other everyday wear: Learn a thing or two on breaking your usual all-black rule by layering a boldly printed shirt atop your turtleneck.
Casual encounter 
Caught between being underdressed or too dressed up? Balance a casual, faded jeans look with a high-neck top and a well-tailored blazer to keep a night out looking a little more steady.
Layer layover
Pack up these ensembles so you can layer up, especially when traveling to colder climes. It's more fun to be stylish when your not feeling under the weather. Plus, who needs a forecaster when you're equipped and protected for any kind of season?
Art by Polaries Zamora