For the past seasons, D&G has been featuring a lot of non-models and social media influencers on its runways, and the show for the its newest collection is no different, but just in that aspect.
"DNA Evolution," D&G's offering for Spring 2019, a crowned Cameron Dallas opened the runway show and was soon followed by millennial Who's and Who's Whos wearing a mix of D&G originals and the label's new takes on streetwear, sportswear, and military-inspired pieces. The biggest splash, undoubtedly, was the one and only Naomi Campbell walking in a pinstriped suit topped with a fedora.
The collection was worlds apart from the usual brocades, laces, and jacquard that D&G has been known for. The fashion label's DNA is evolving, and here are the genes we think you might be interested in sampling:
Geriatric chic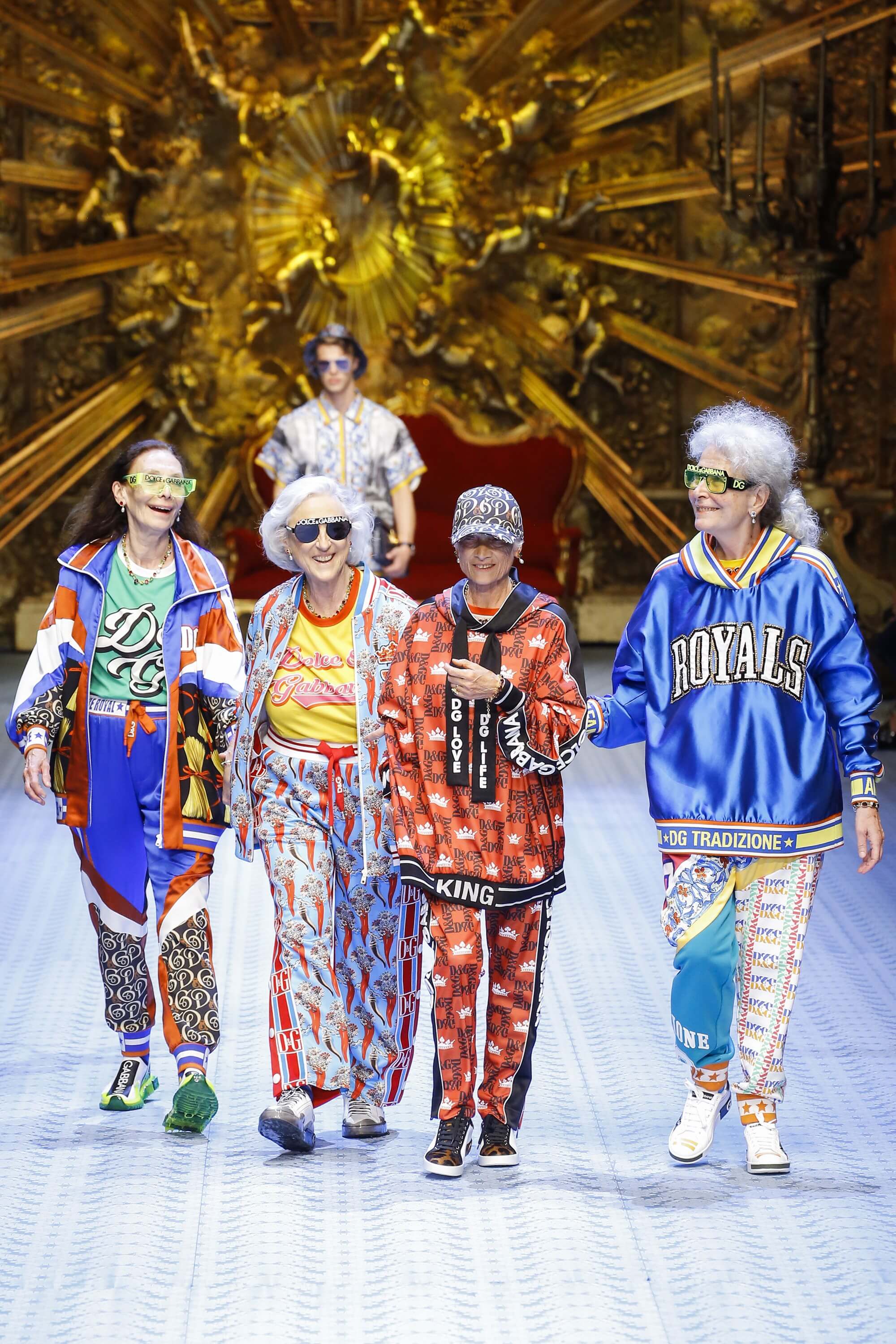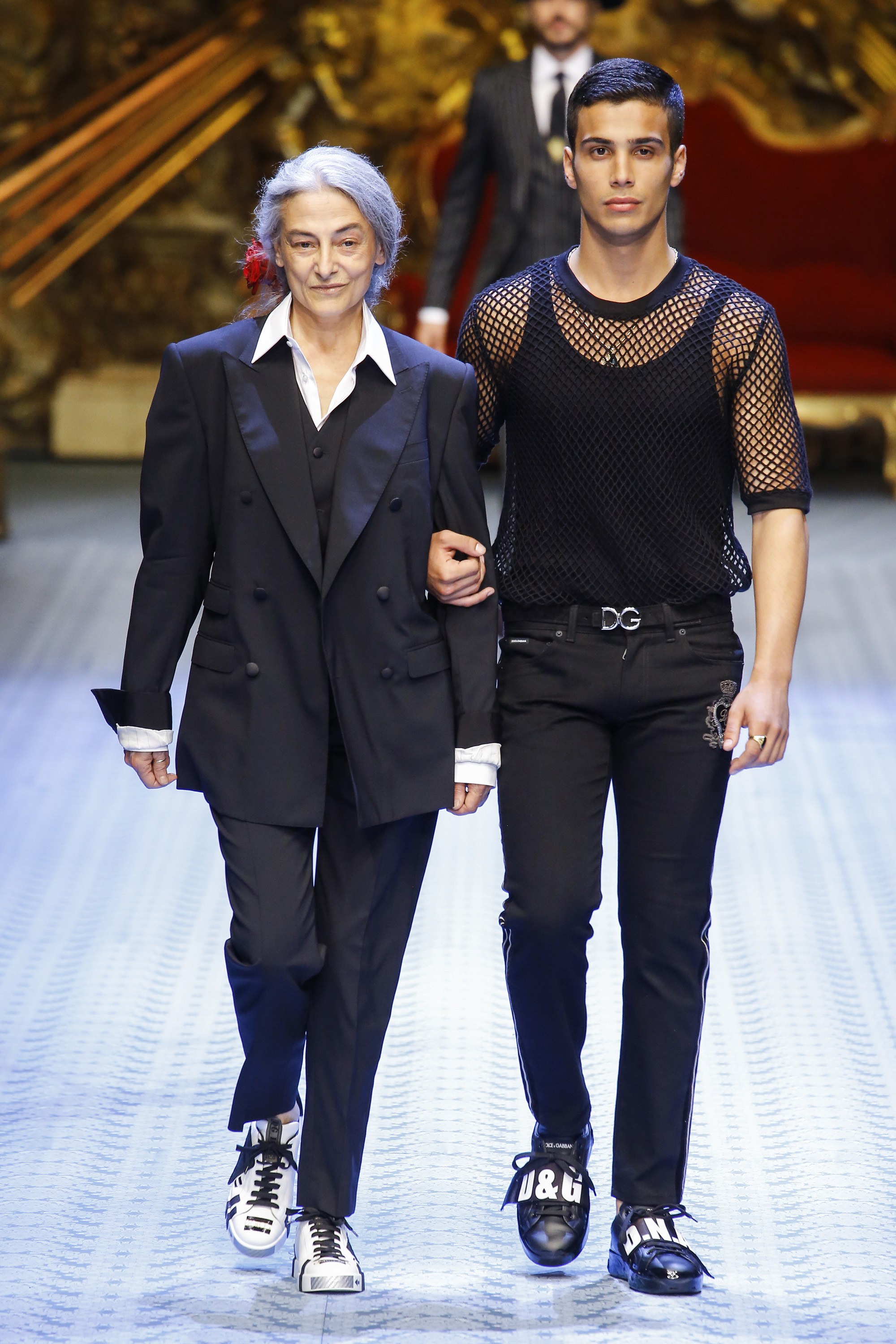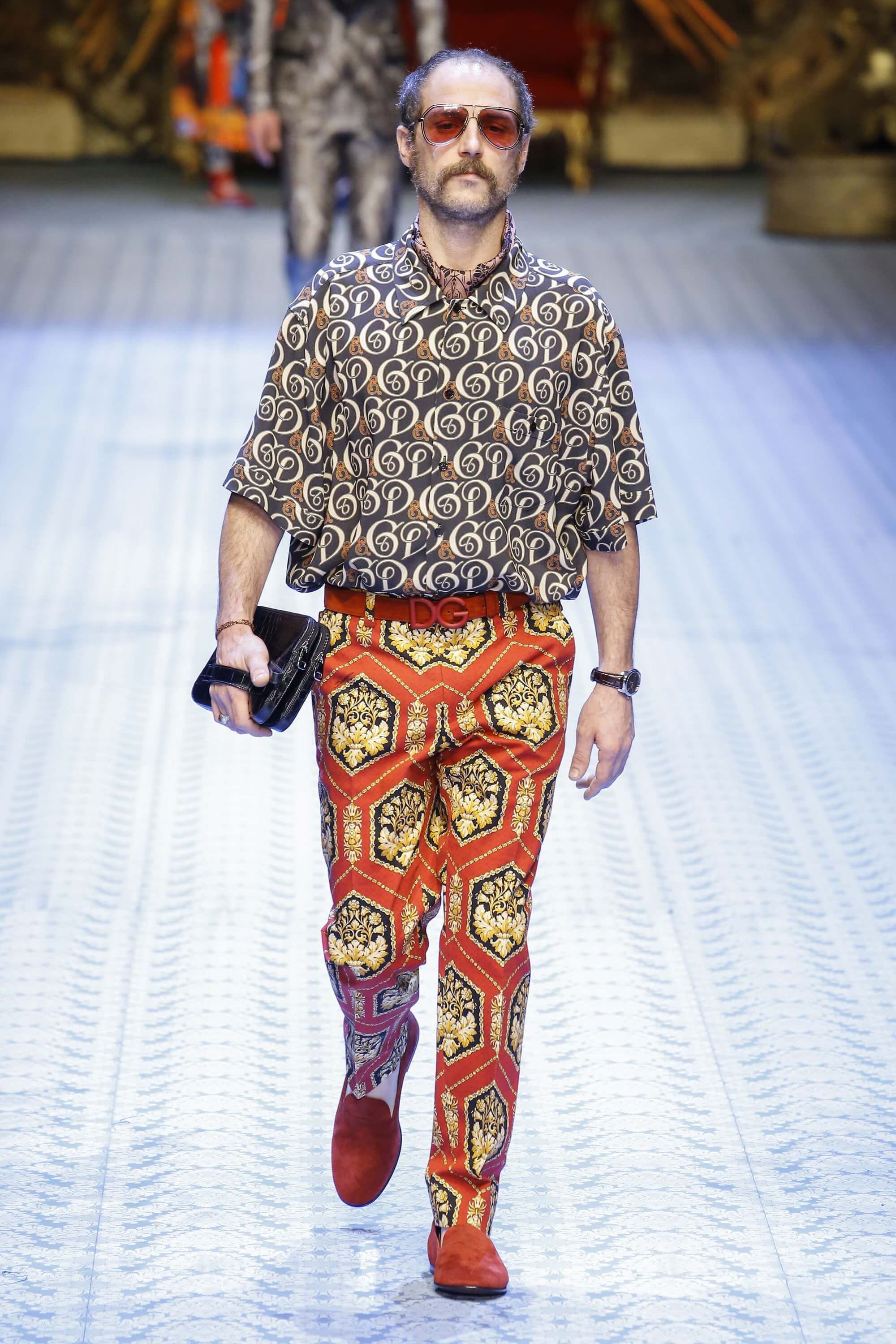 Here's proof that older ladies and gentlemen can also rock funky streetwear, or any trend, for that matter. Our bet, though, is on more tailored silhouettes paired with streetwear pieces (like sneakers).
Metallics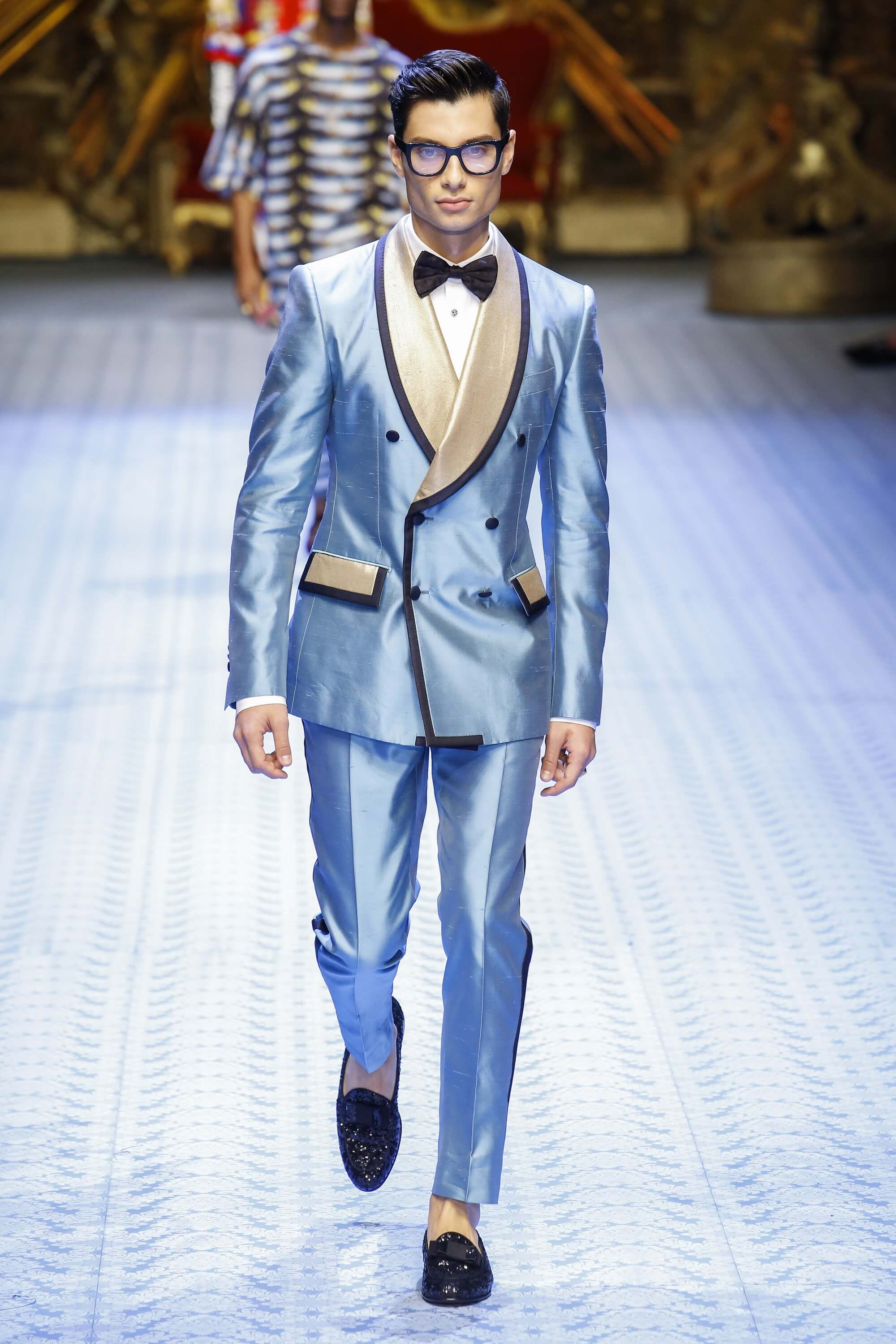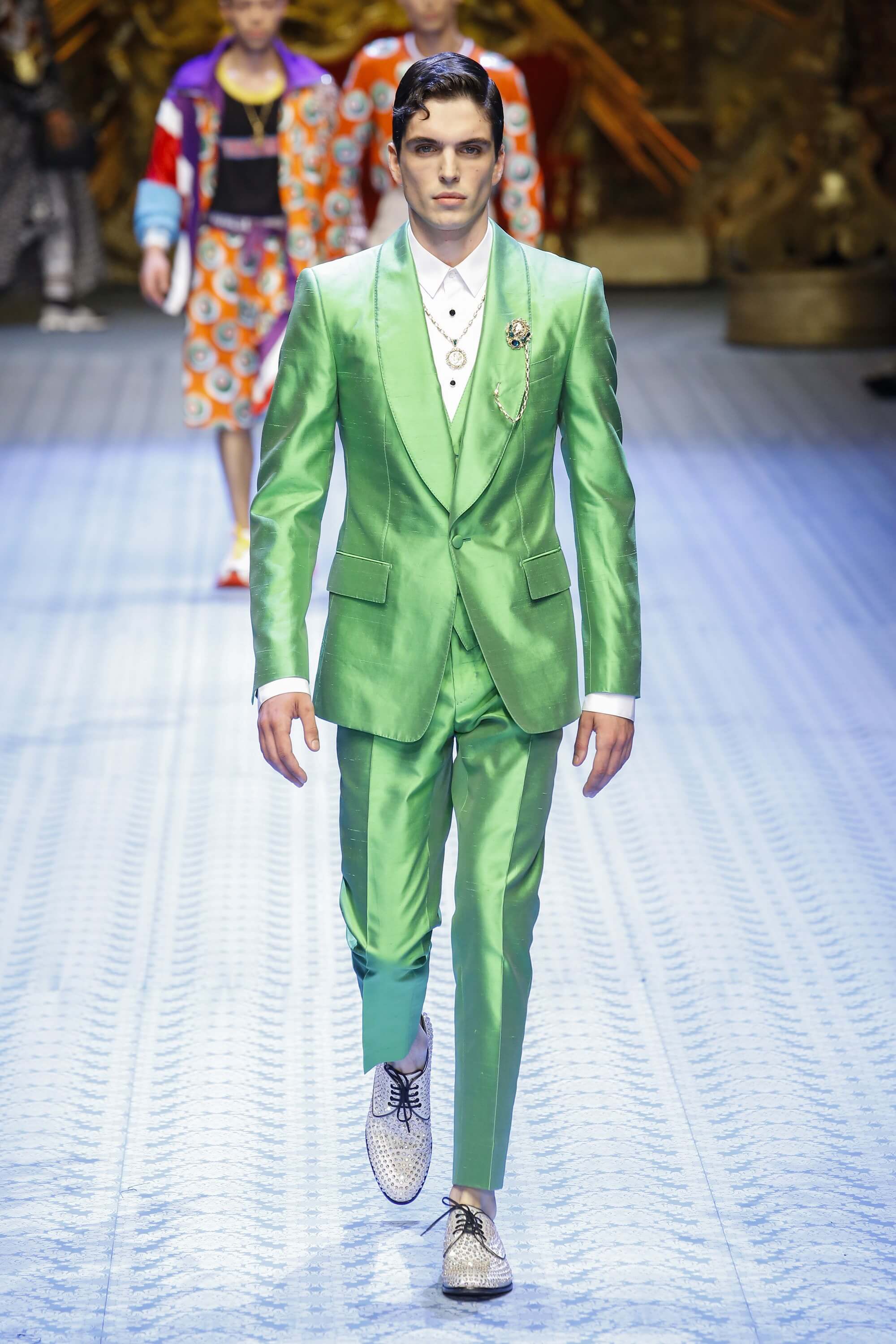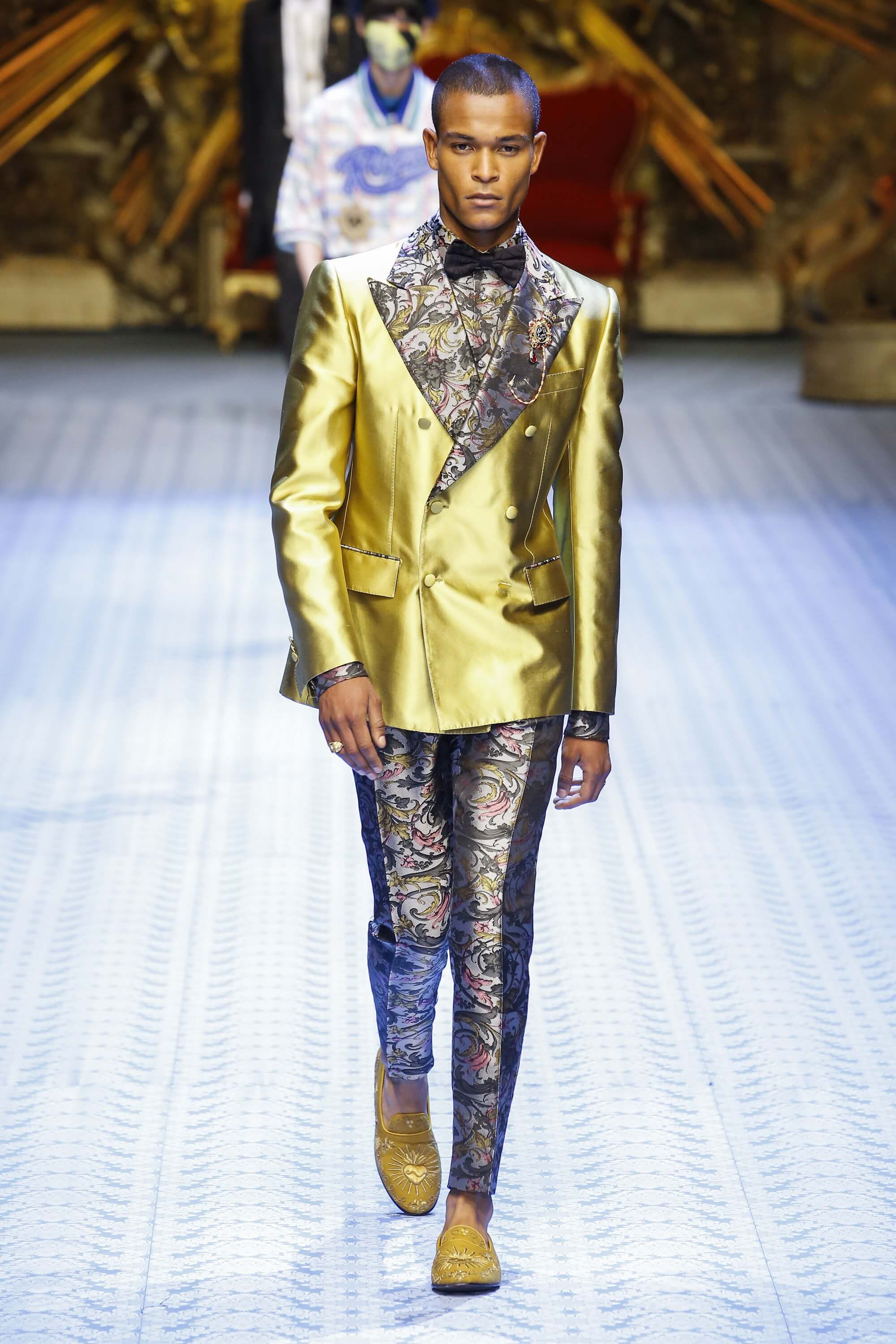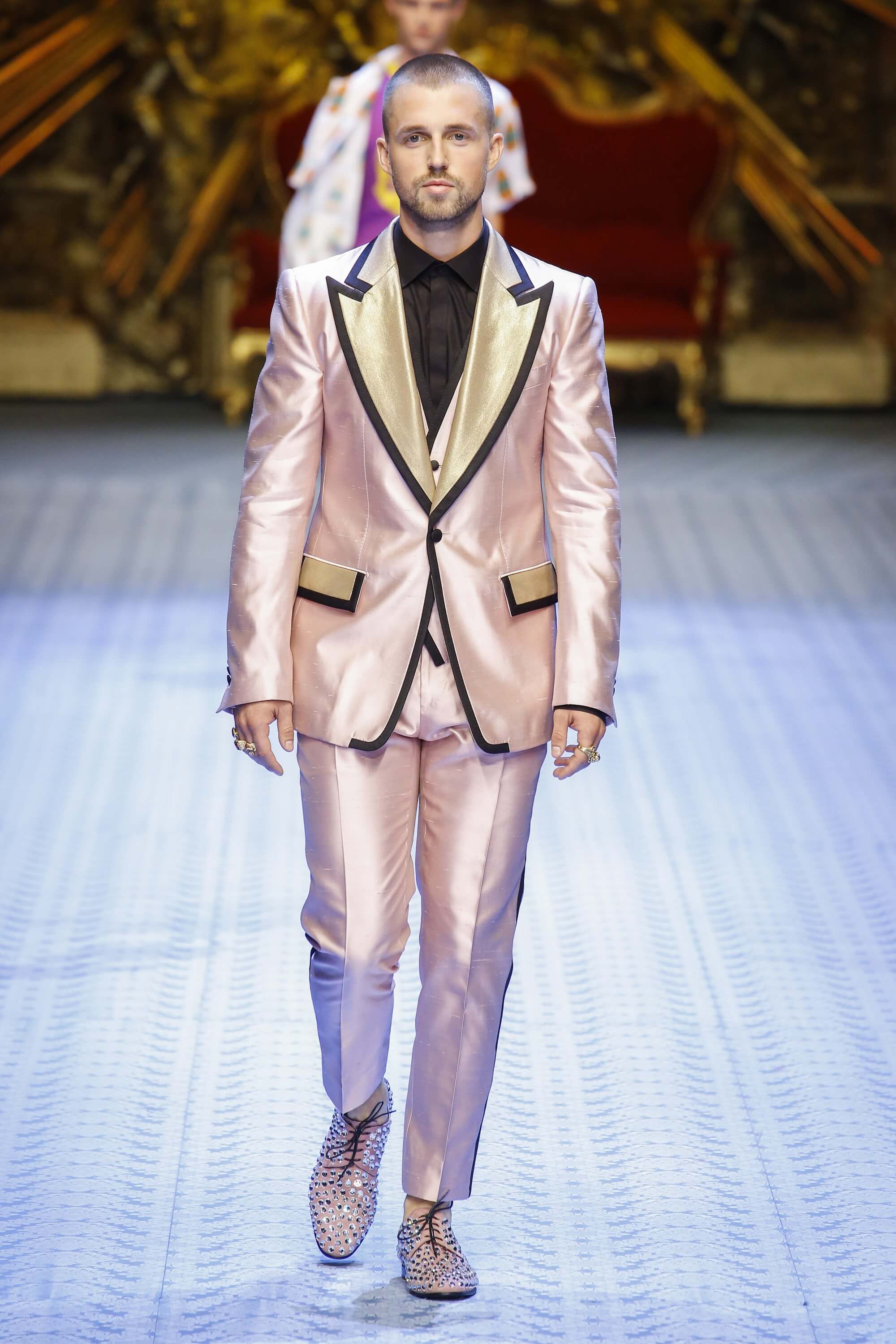 Tin can or foil? Both flash fashion, either way. Look like an all-suited up Tin Man for your next "Roaring '20s" event.
Food prints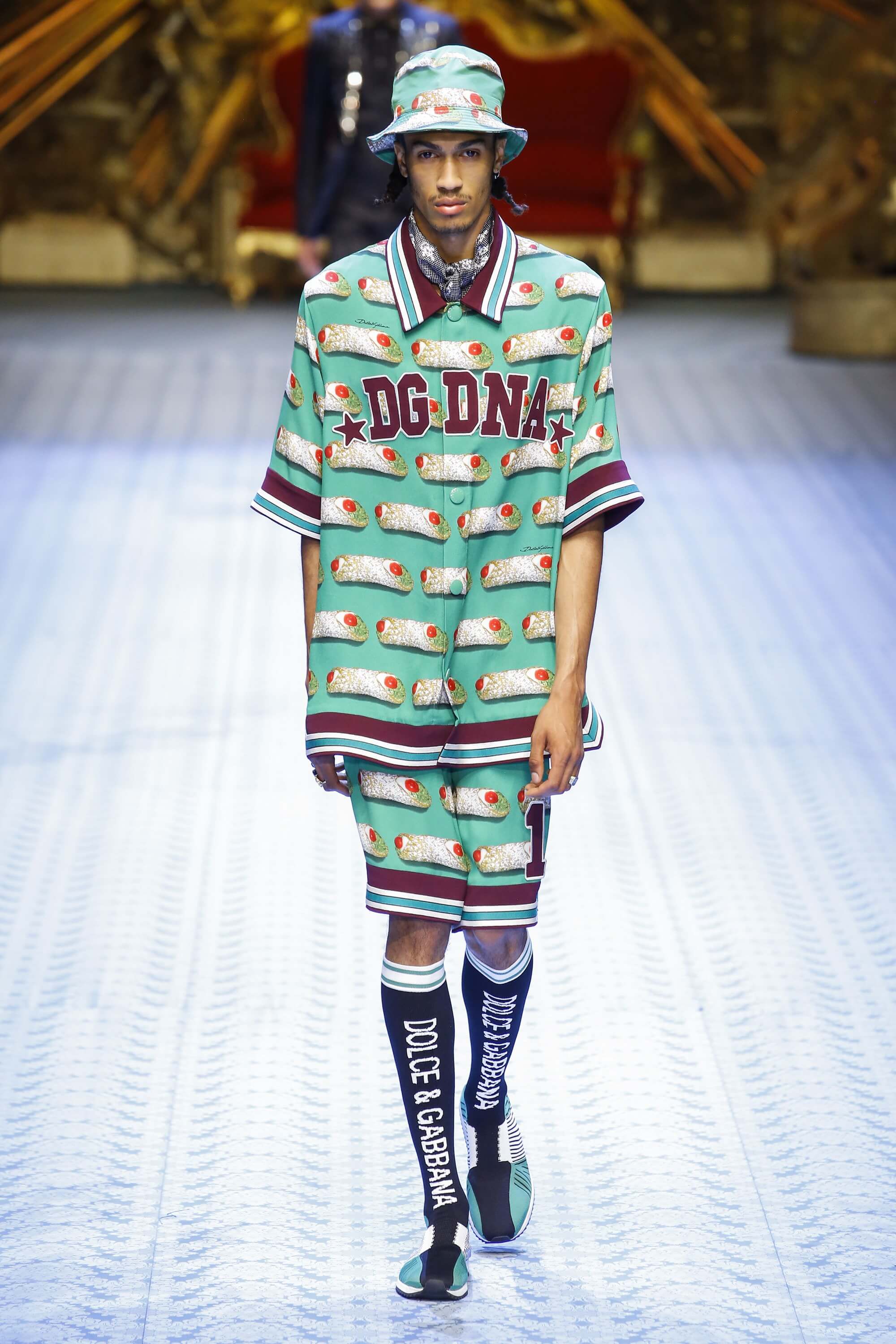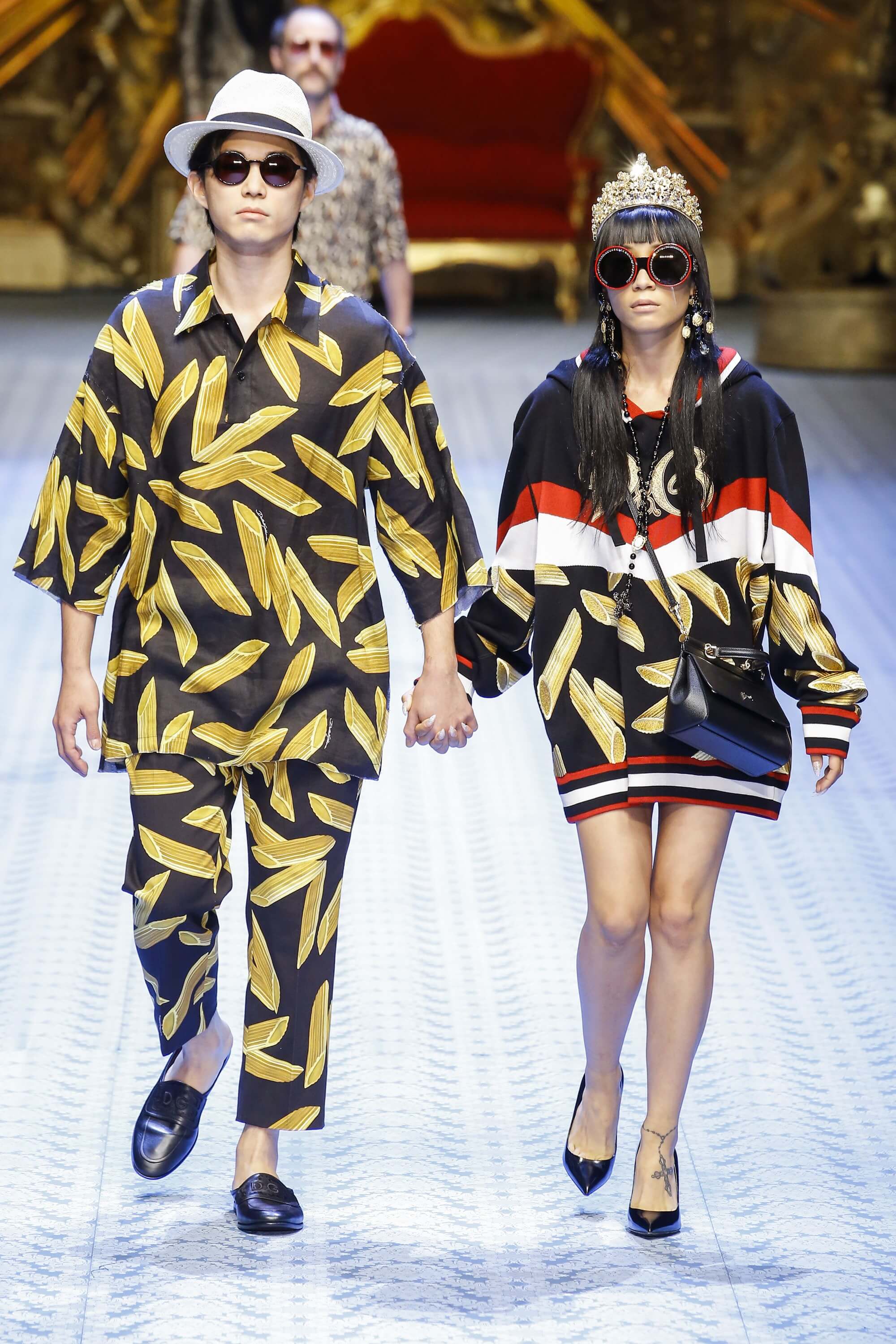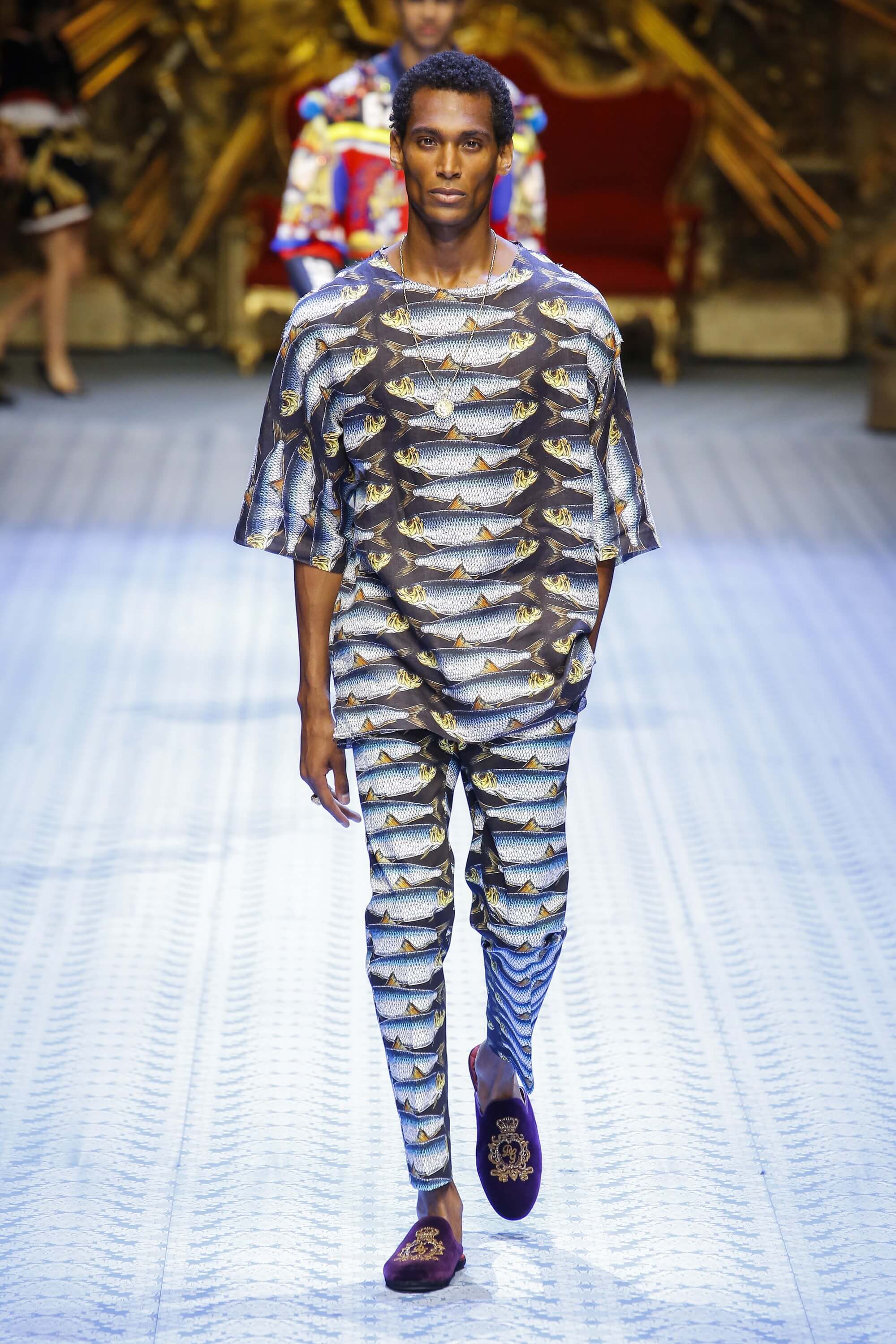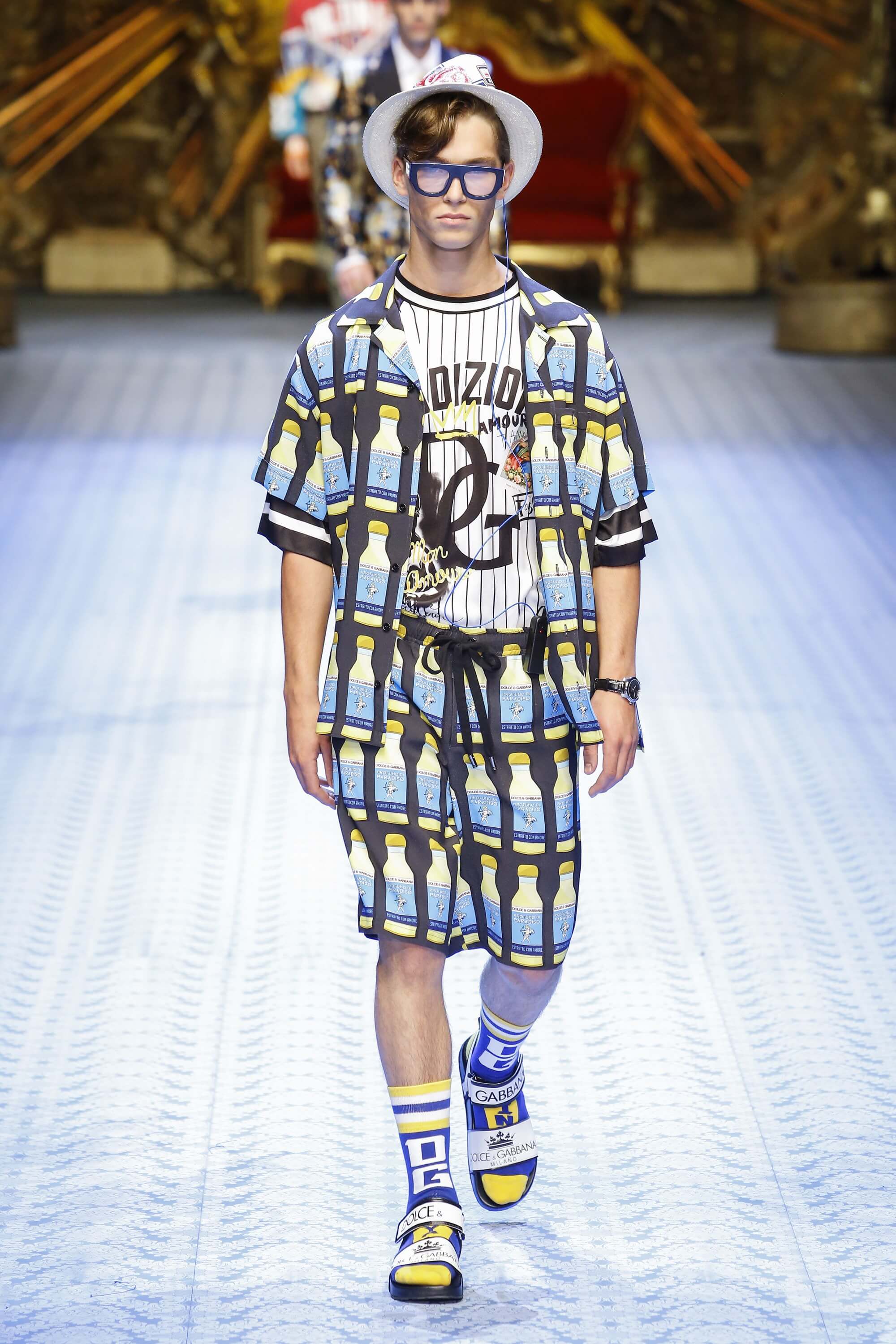 You can't get any more Italian with tomato and pasta prints, and patterns of sardines and milk bottles on coordinates are ready for our fashion consumption.
Lace and layers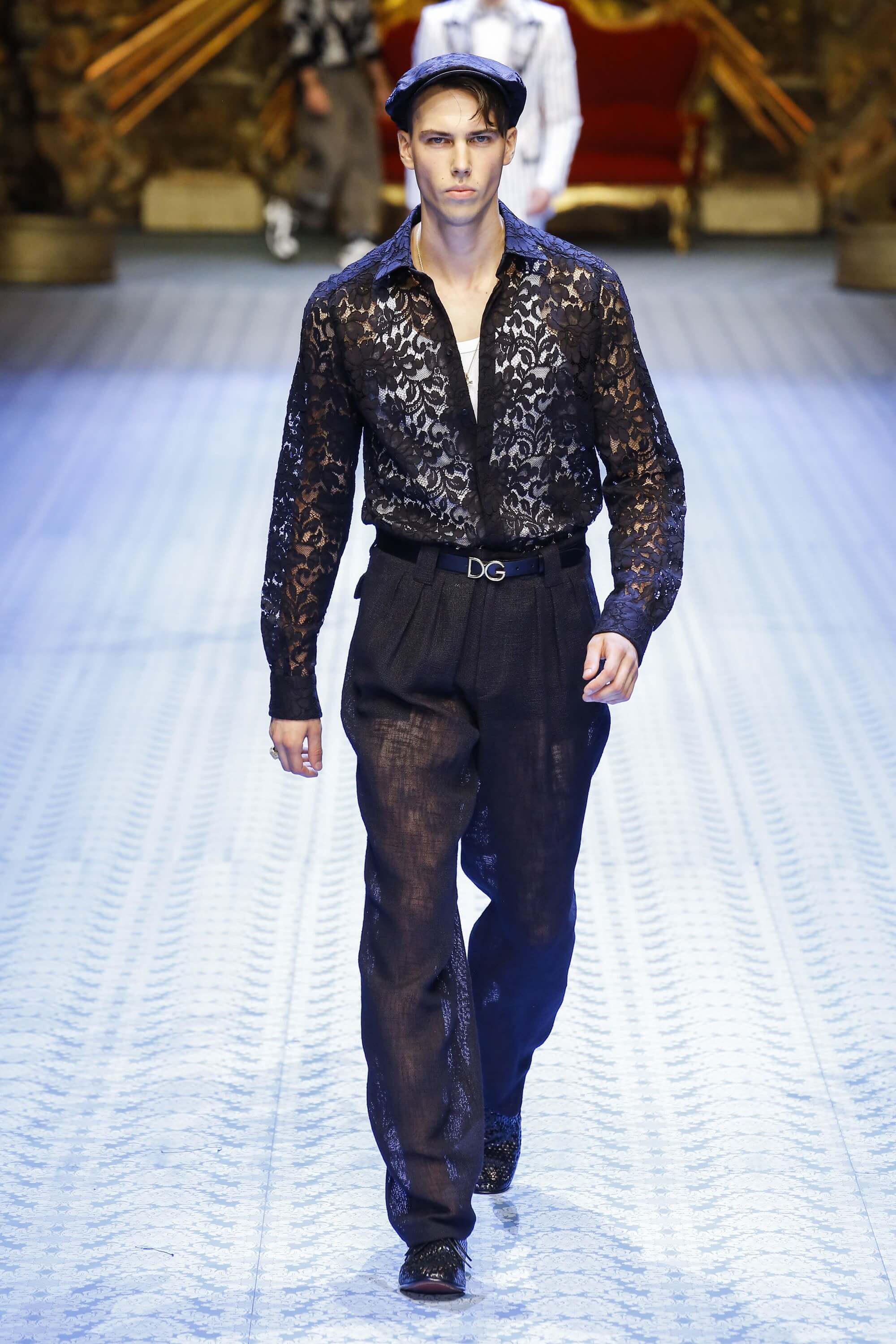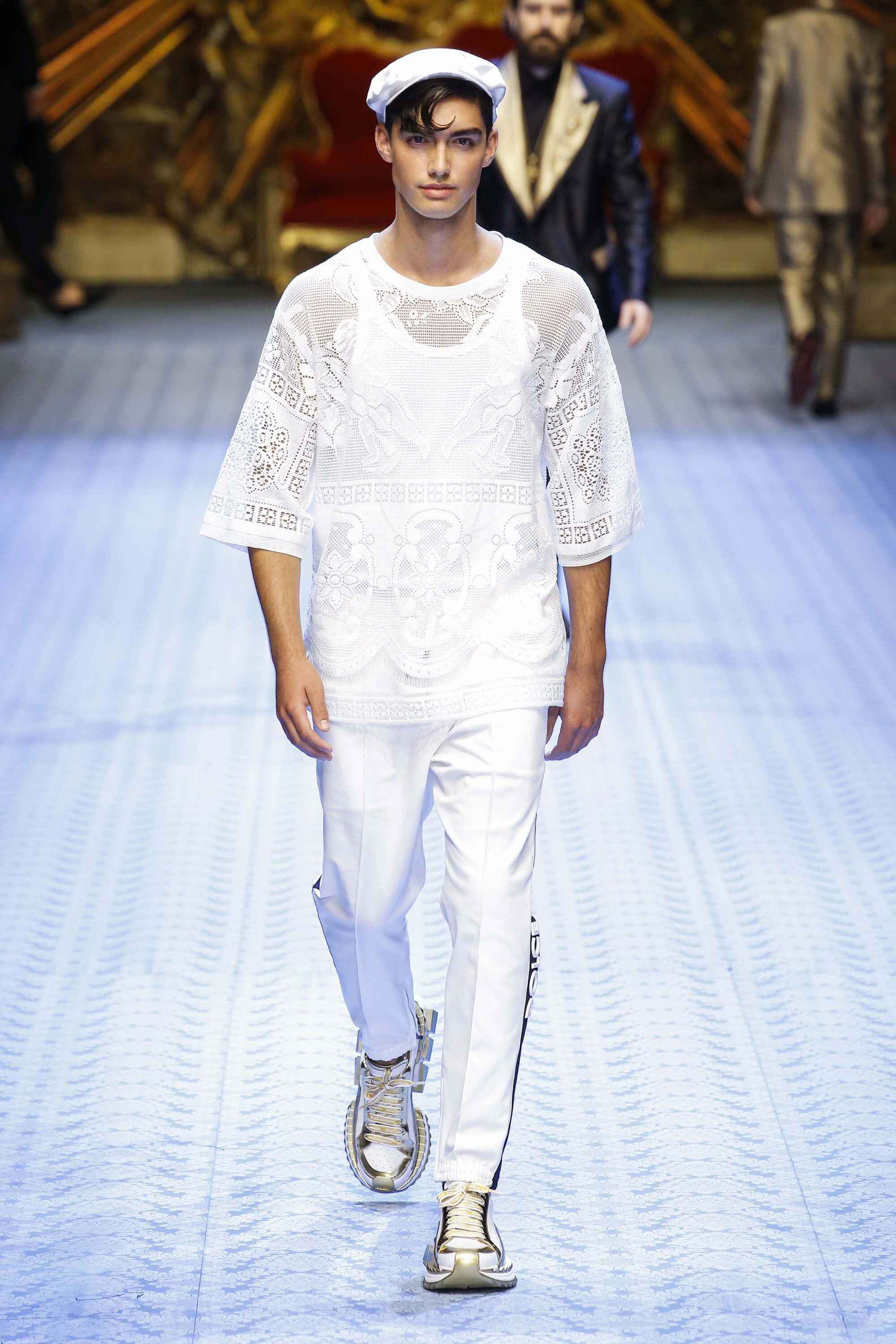 Lace is one of the few elements that frequently reoccur on the D&G runway, and this time, it comes in boxy silhouettes and layered with monotonal innerwear.
Military service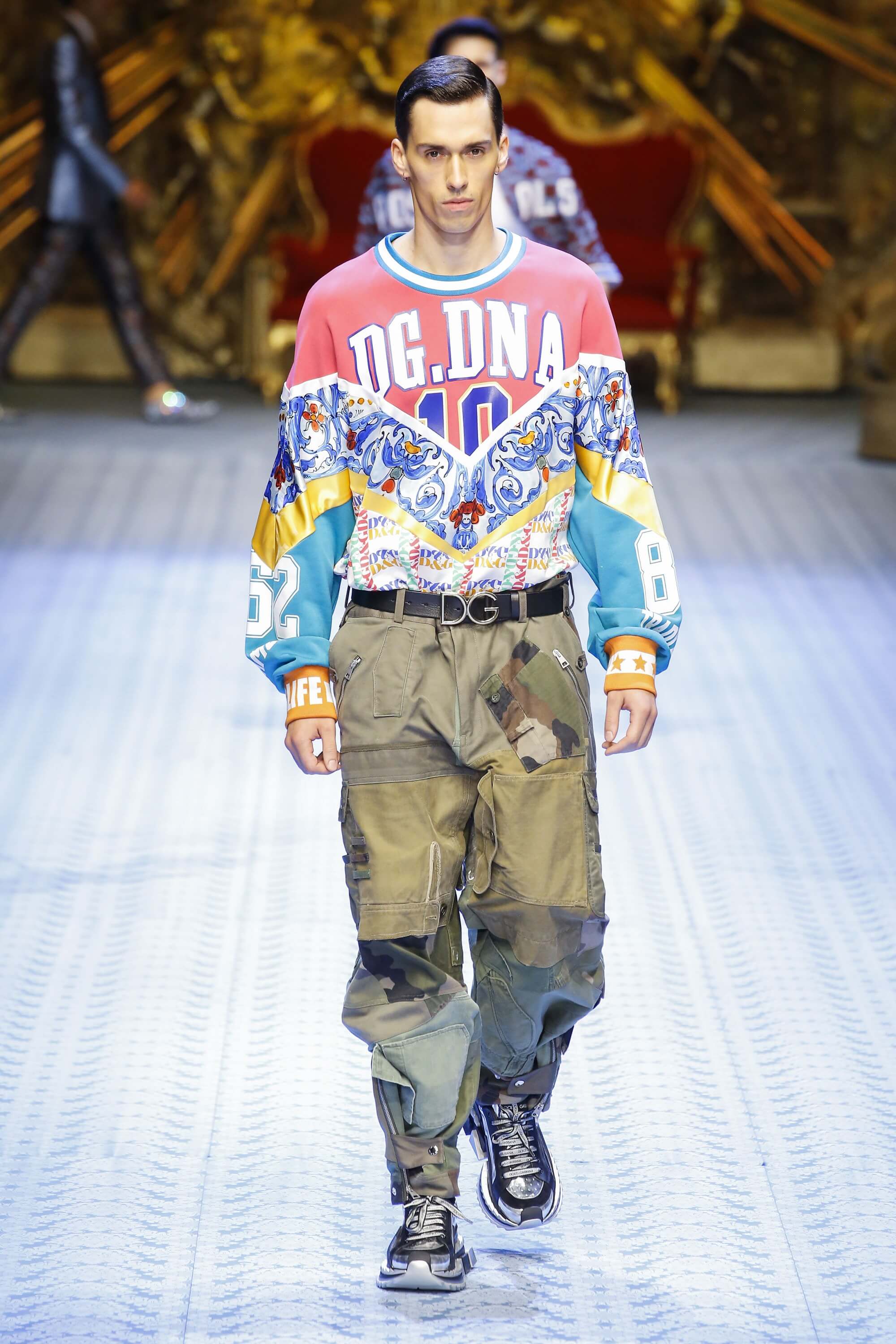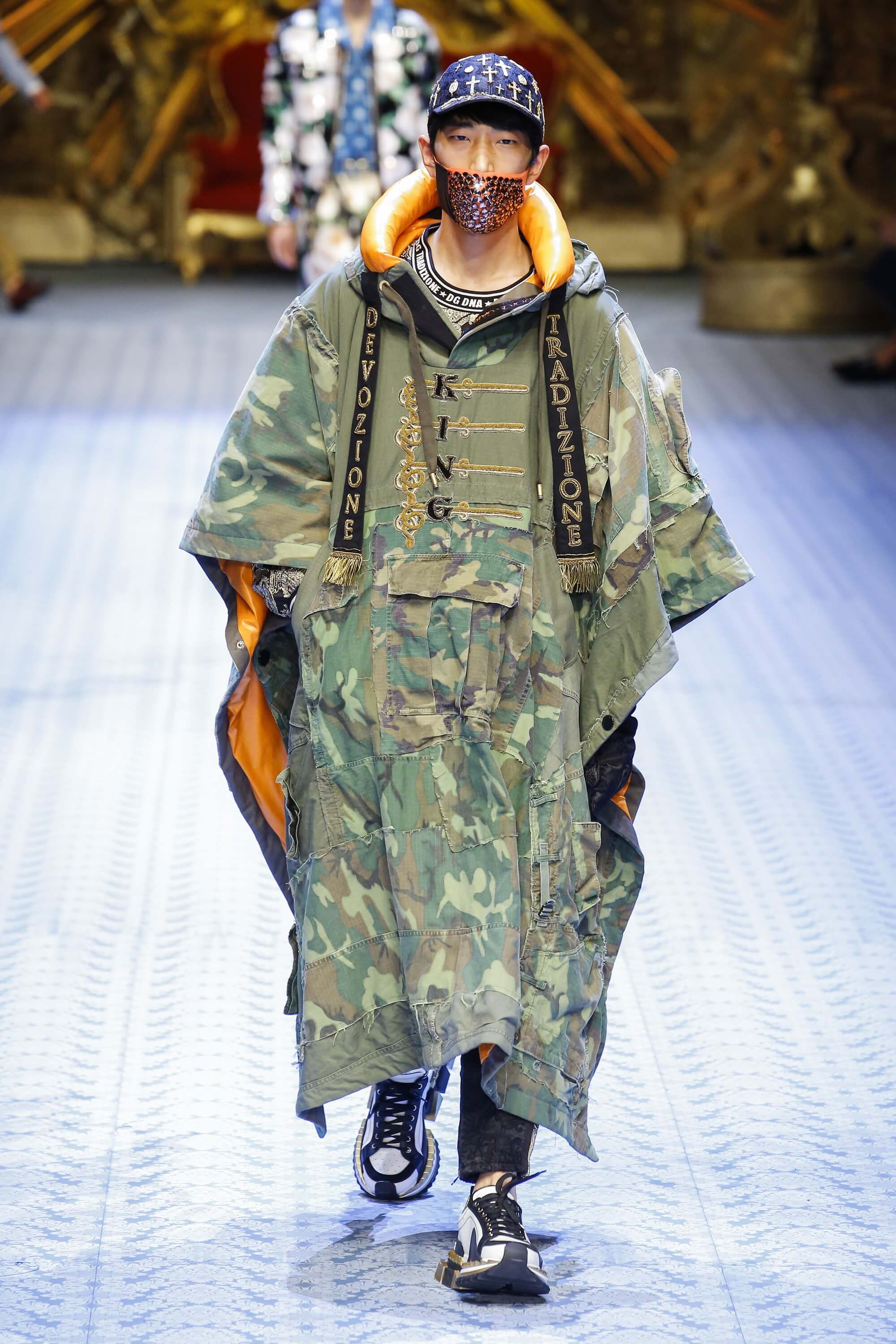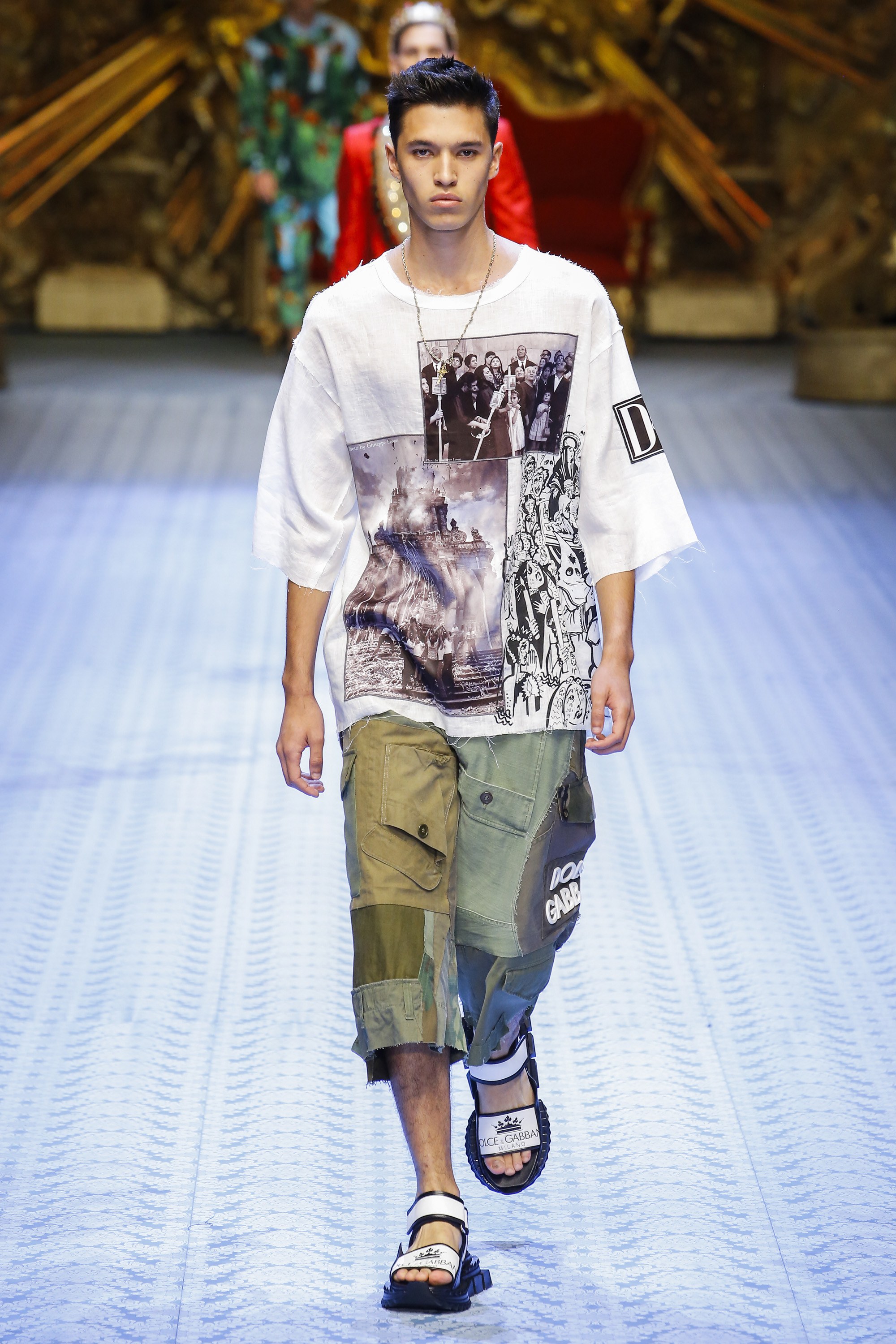 From cargo pants to ponchos, the camo print is no longer in disguise.
That's a wrap!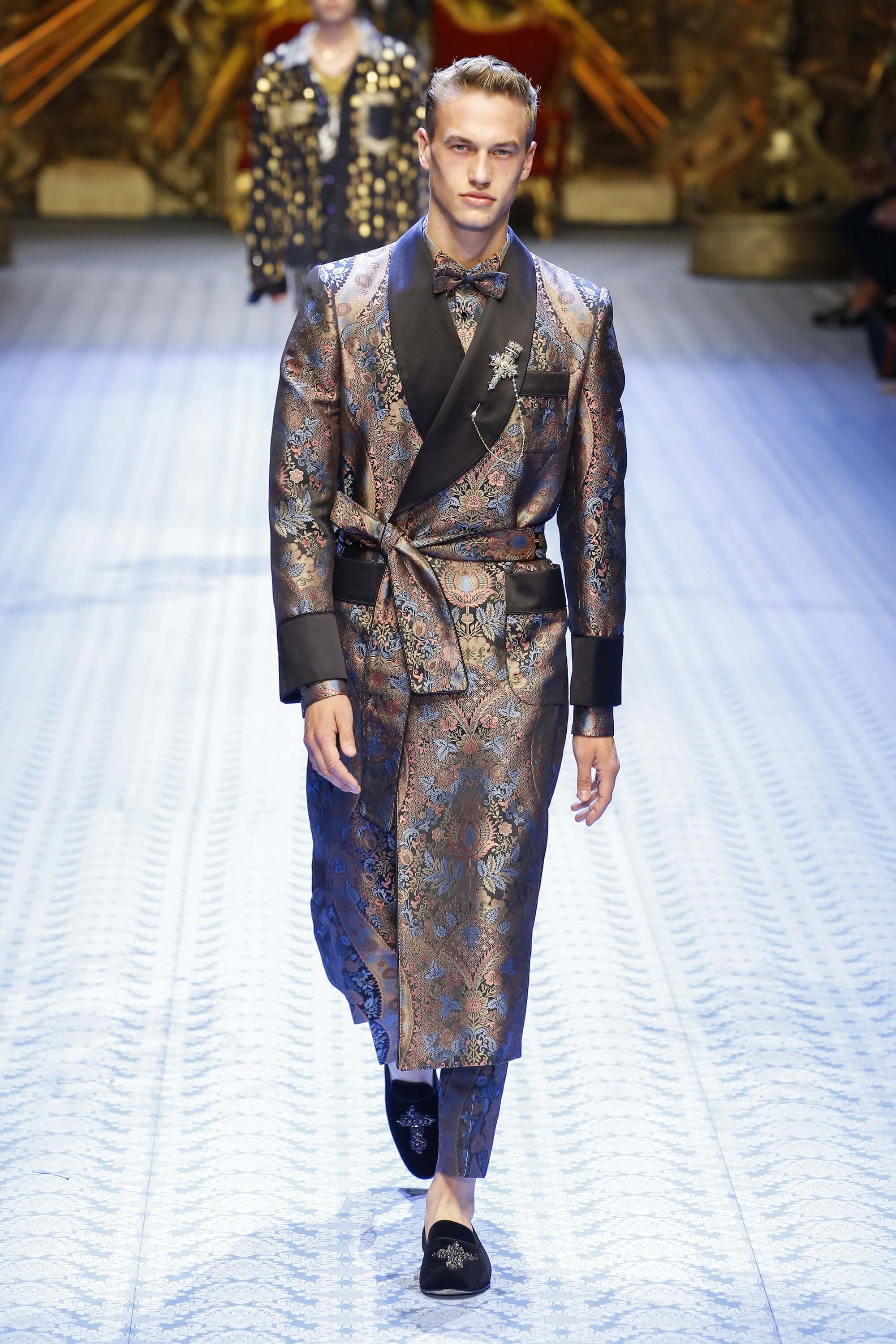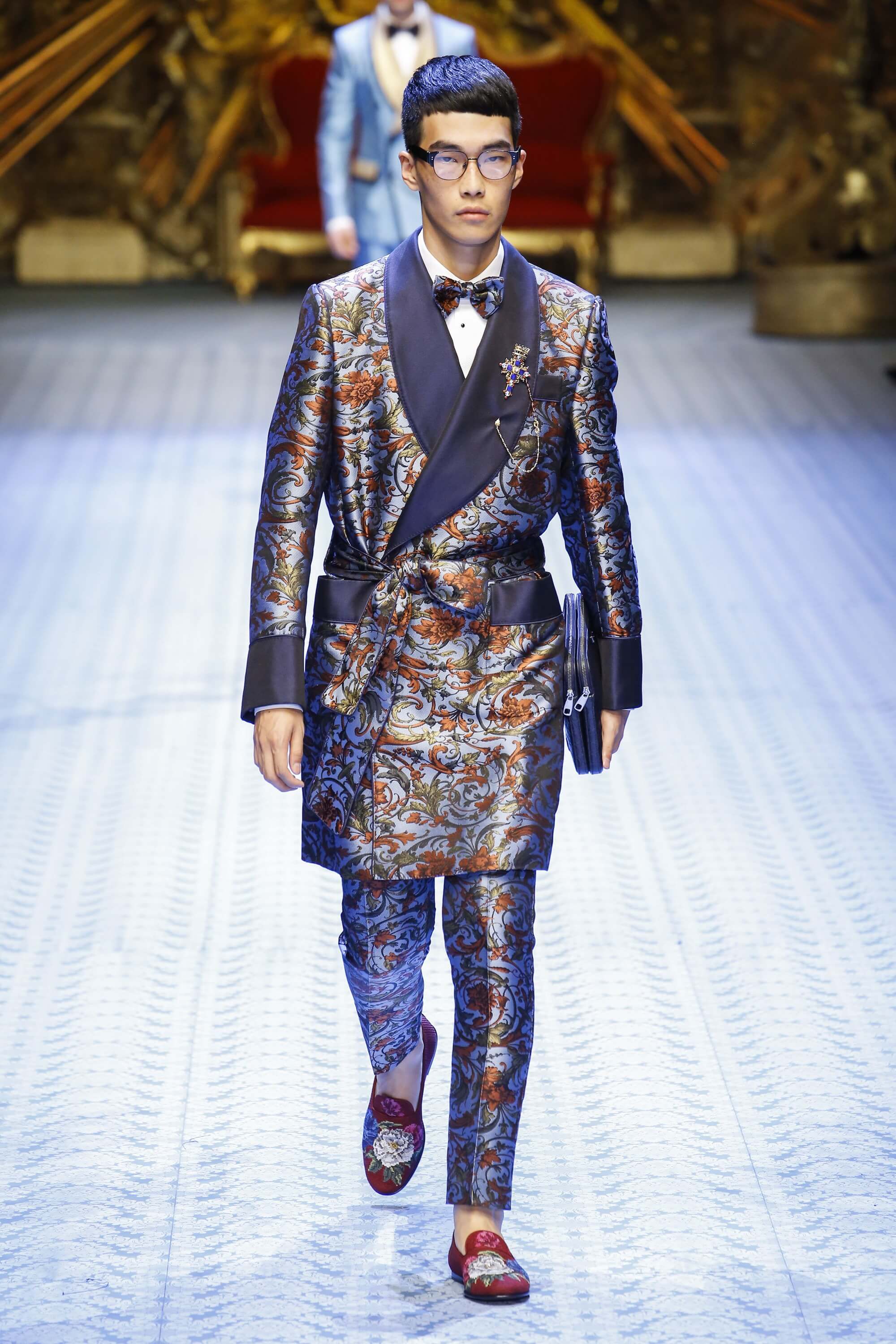 Is there anything more decadent-looking than a silk patterned wrap jacket or long coat? Paired with matching trousers and loafers, these pieces carry on the sleepwear-as-outerwear trend into the menswear scene.
Partners in crime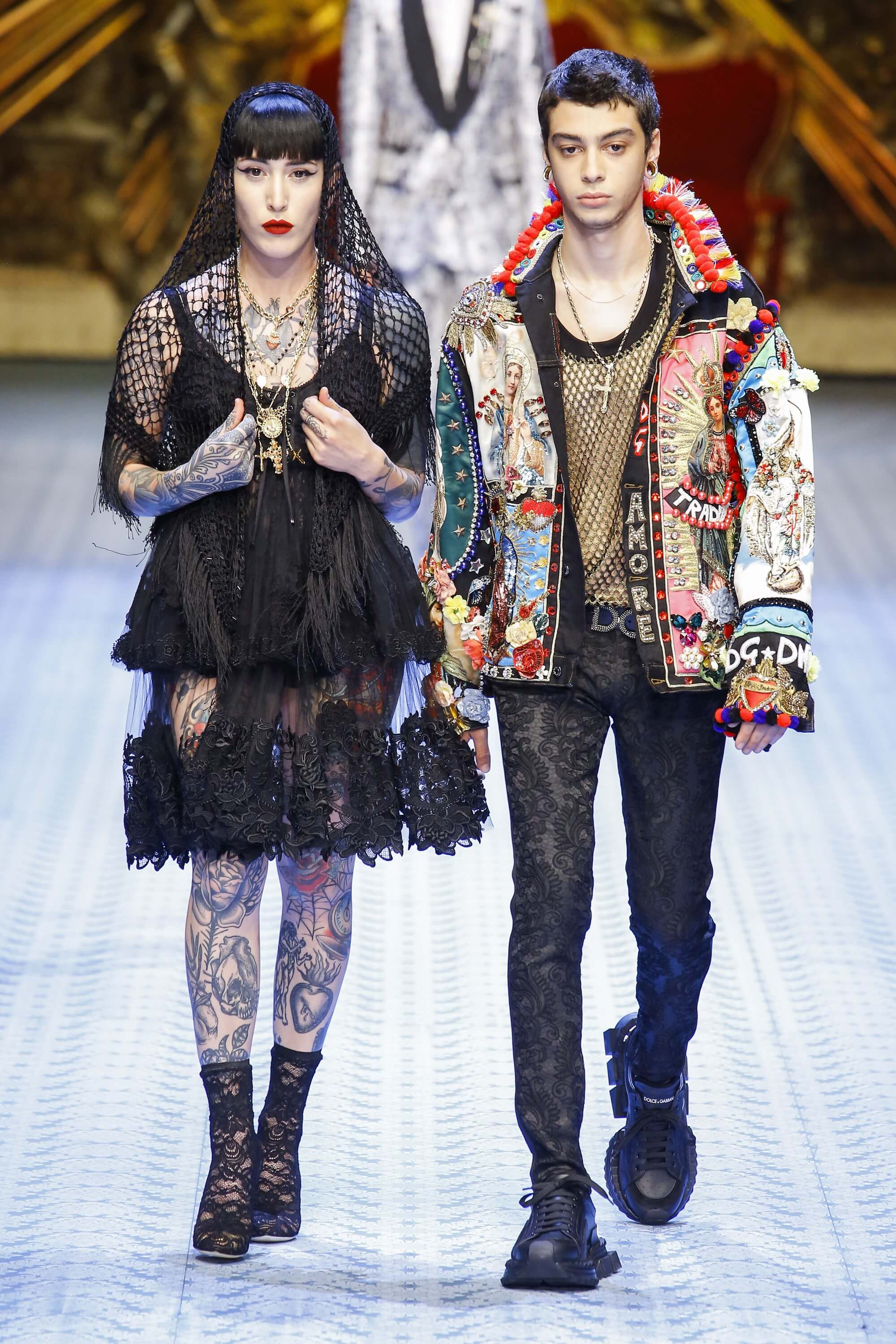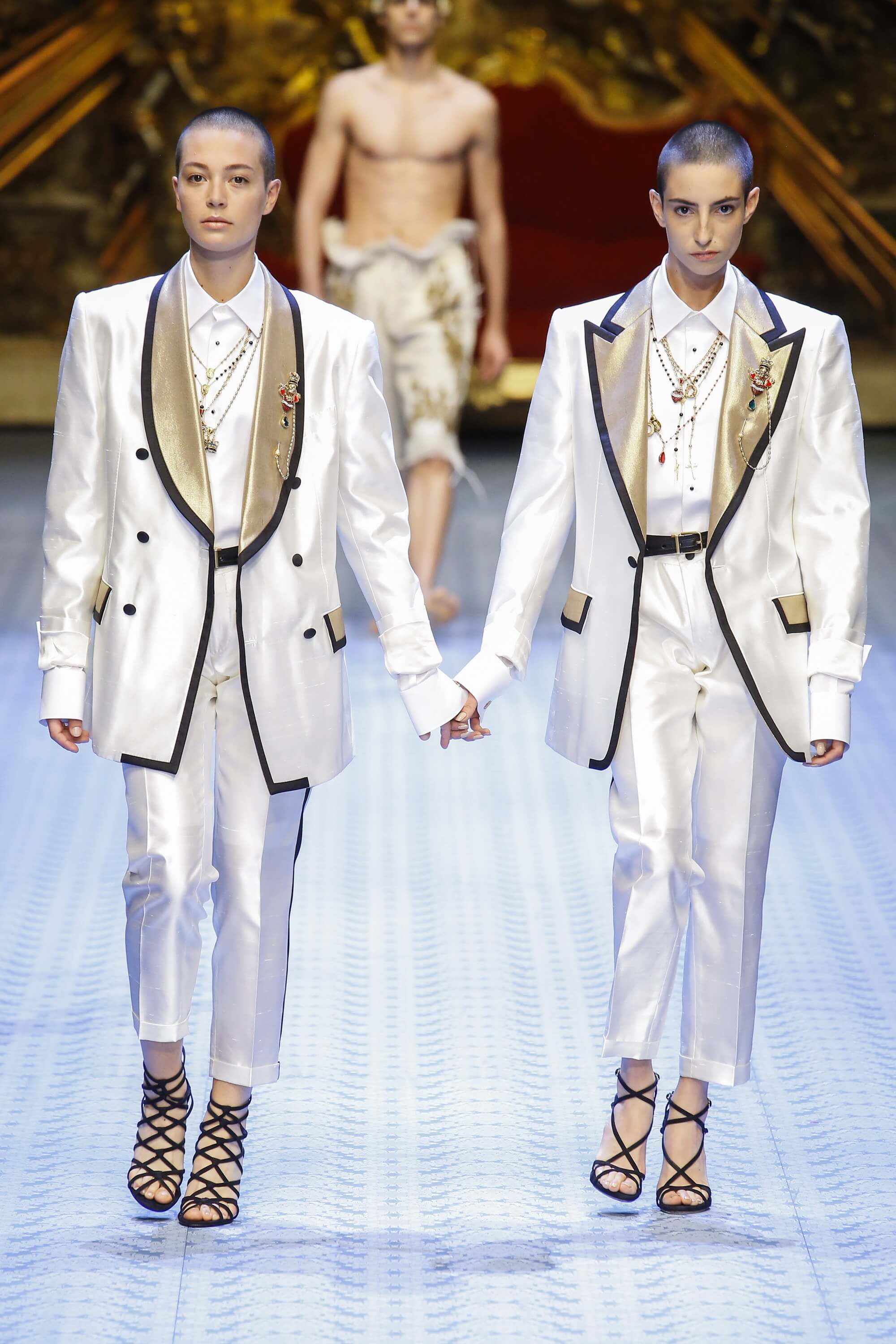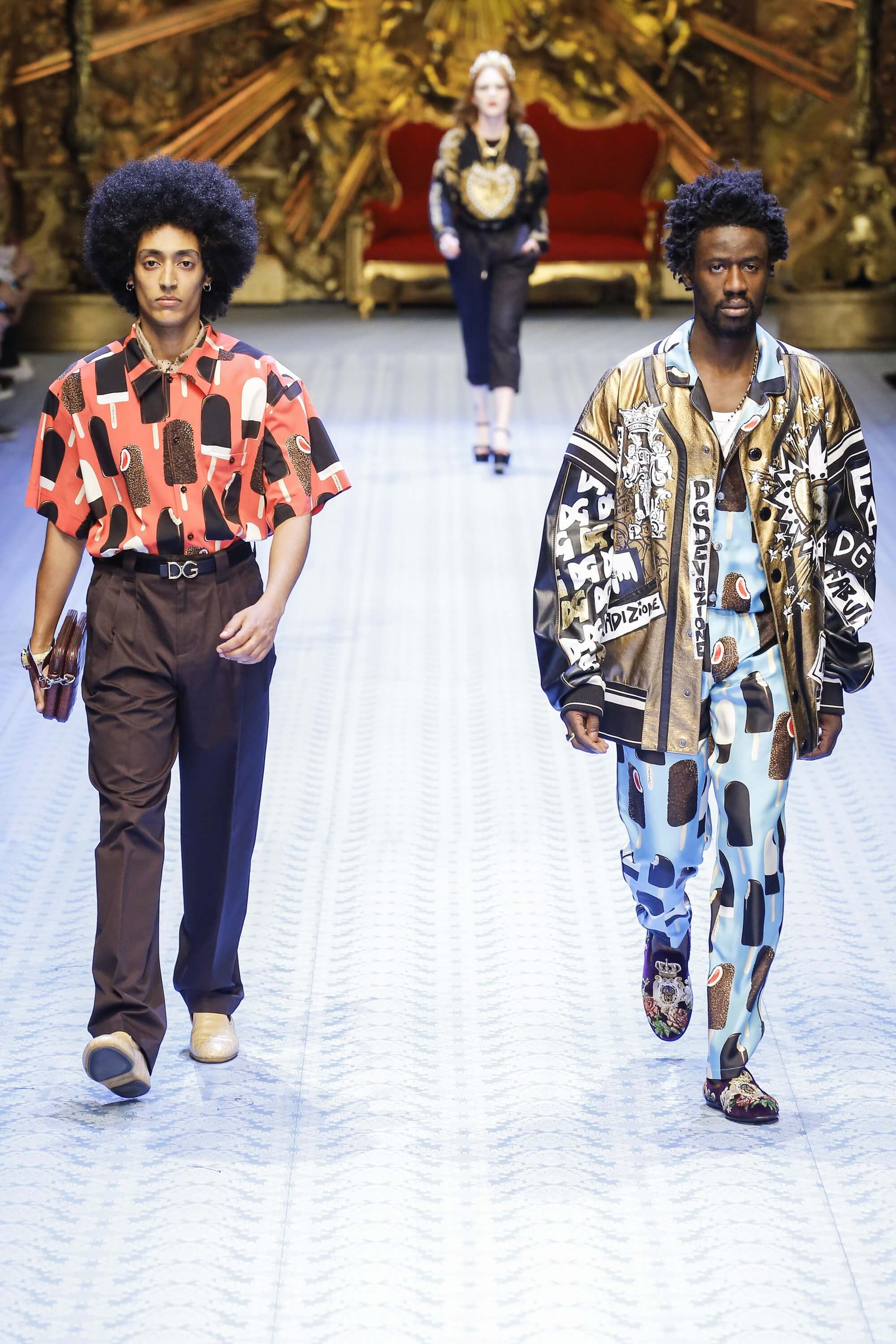 For couples looking to make a splash whether in the underground club scene or at an Elton John-hosted party, D&G has some matching lewks for you, lifted from the different trends that were highlighted in the collection.
We'd like to make a special mention of previous Garage cover guys who walked down the D&G runway: Mario Maurer in an embellished coat and Nam Joo Hyuk in a three-piece baroque ensemble. These guys have come a long way.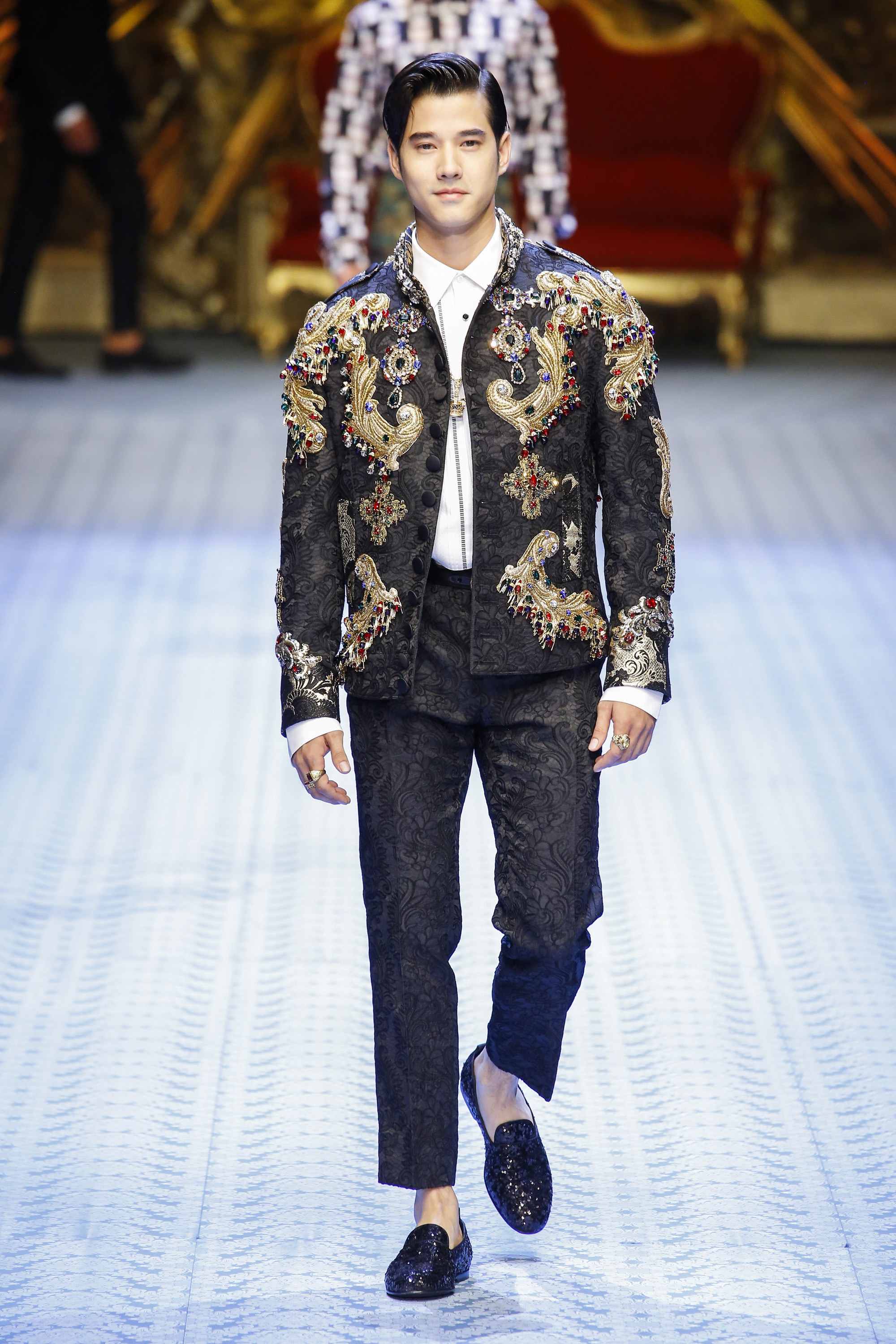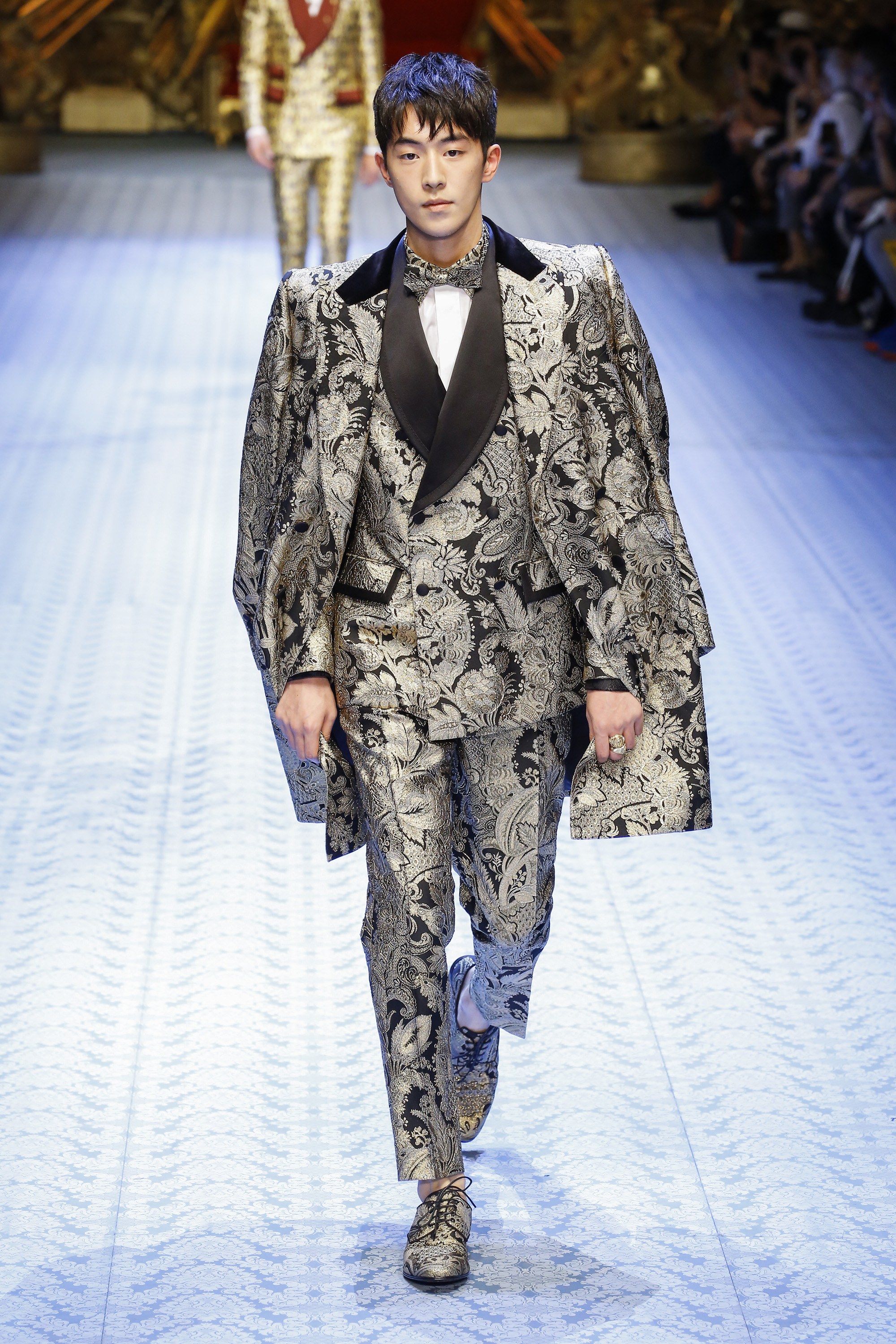 Images from Indigital.tv