Converse One Star: The audacious original finds its Manila crew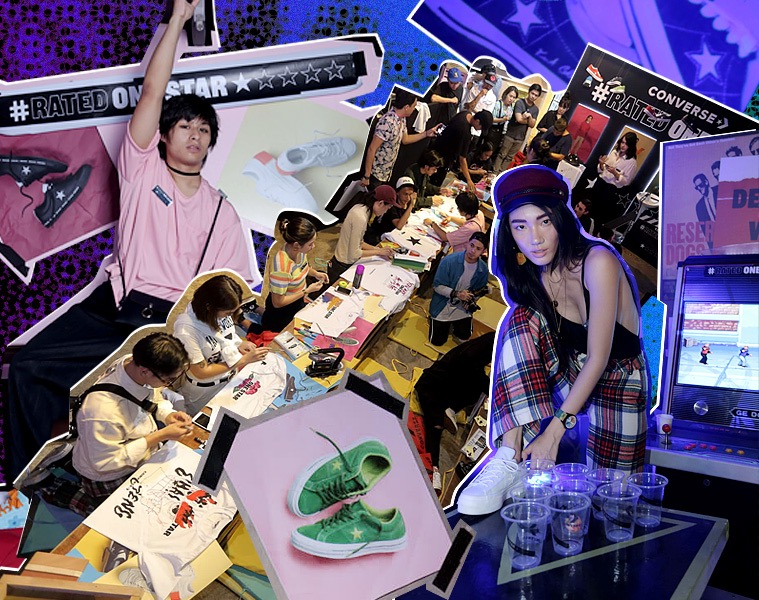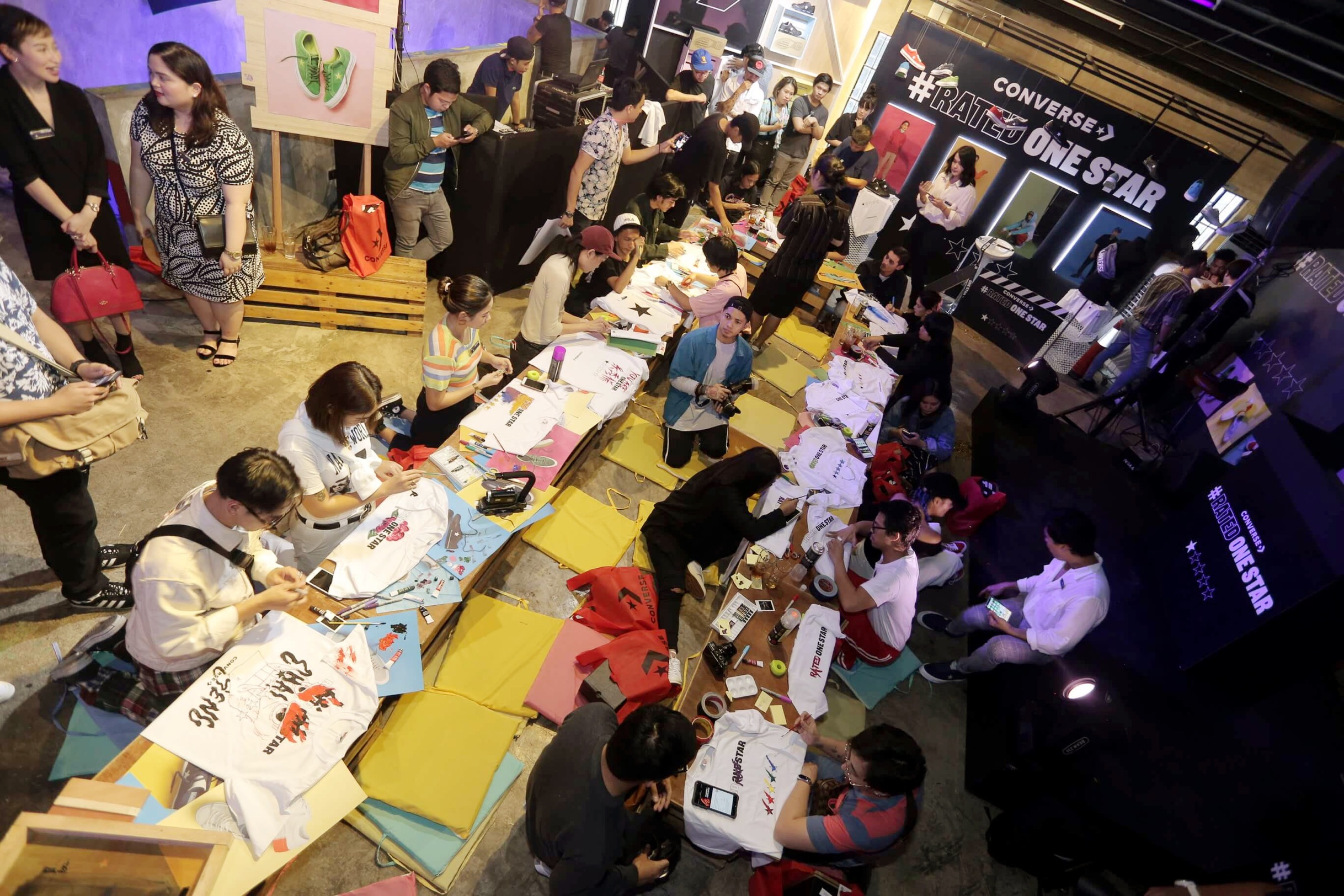 Why be a five-star guy when you can be rated one star? Not conforming to the bandwagon's standards, shaking things up—it's not easy, you will be misunderstood. But trusting your vision to do what has never been done before is how you pave the way for the next big thing.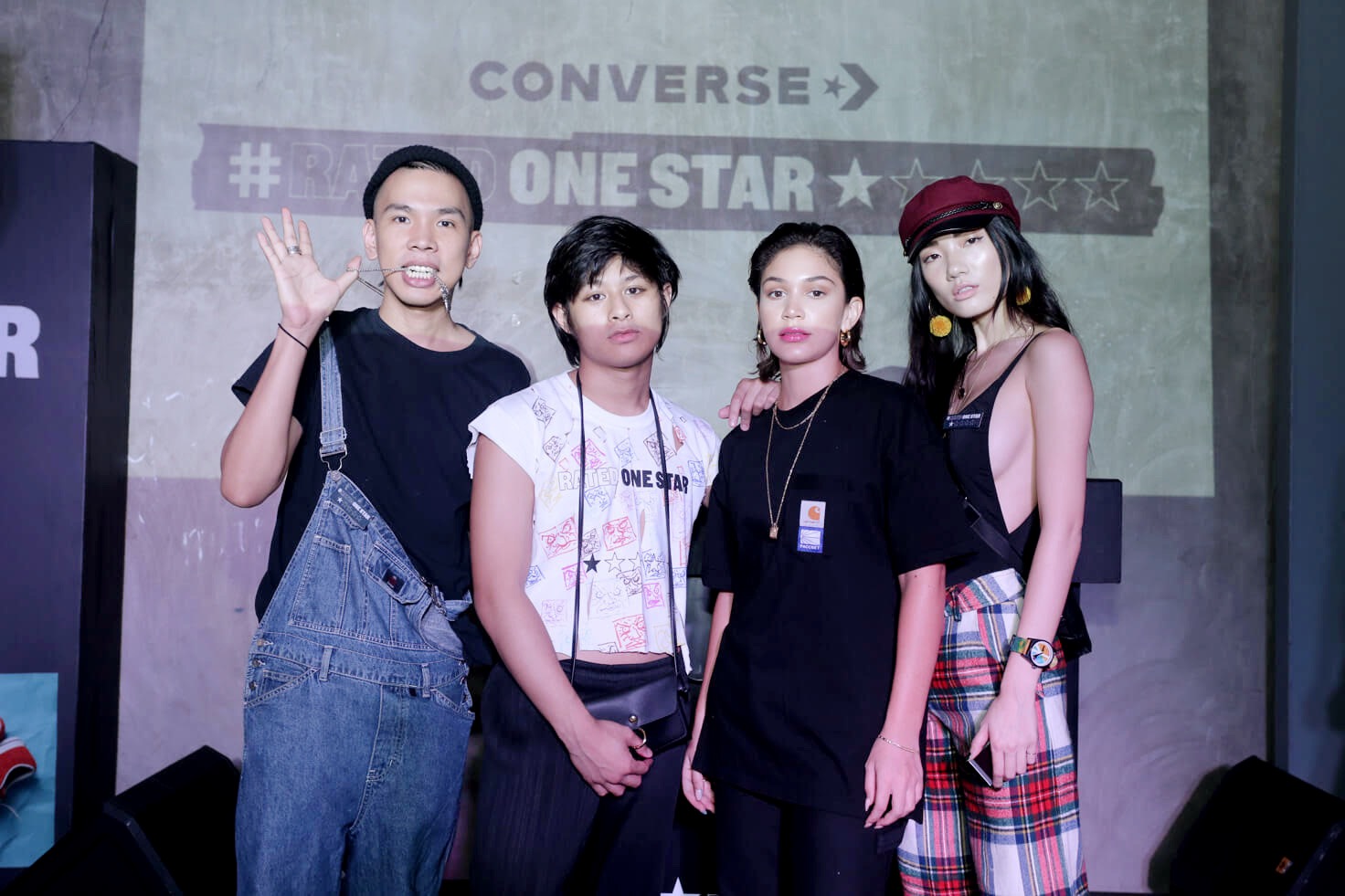 Converse celebrates individuals who are about that life. The Converse One Star Pop-Up went live last Friday at Dulo, Poblacion to introduce to us the Philippine roster of anti-fashion creatives: recording artist Jess Connelly, model-turned-recording artist and illustrator Jessica Yang, hip hop artist and fashion entrepreneur Rjay Ty, and artist and model Andre Drilon.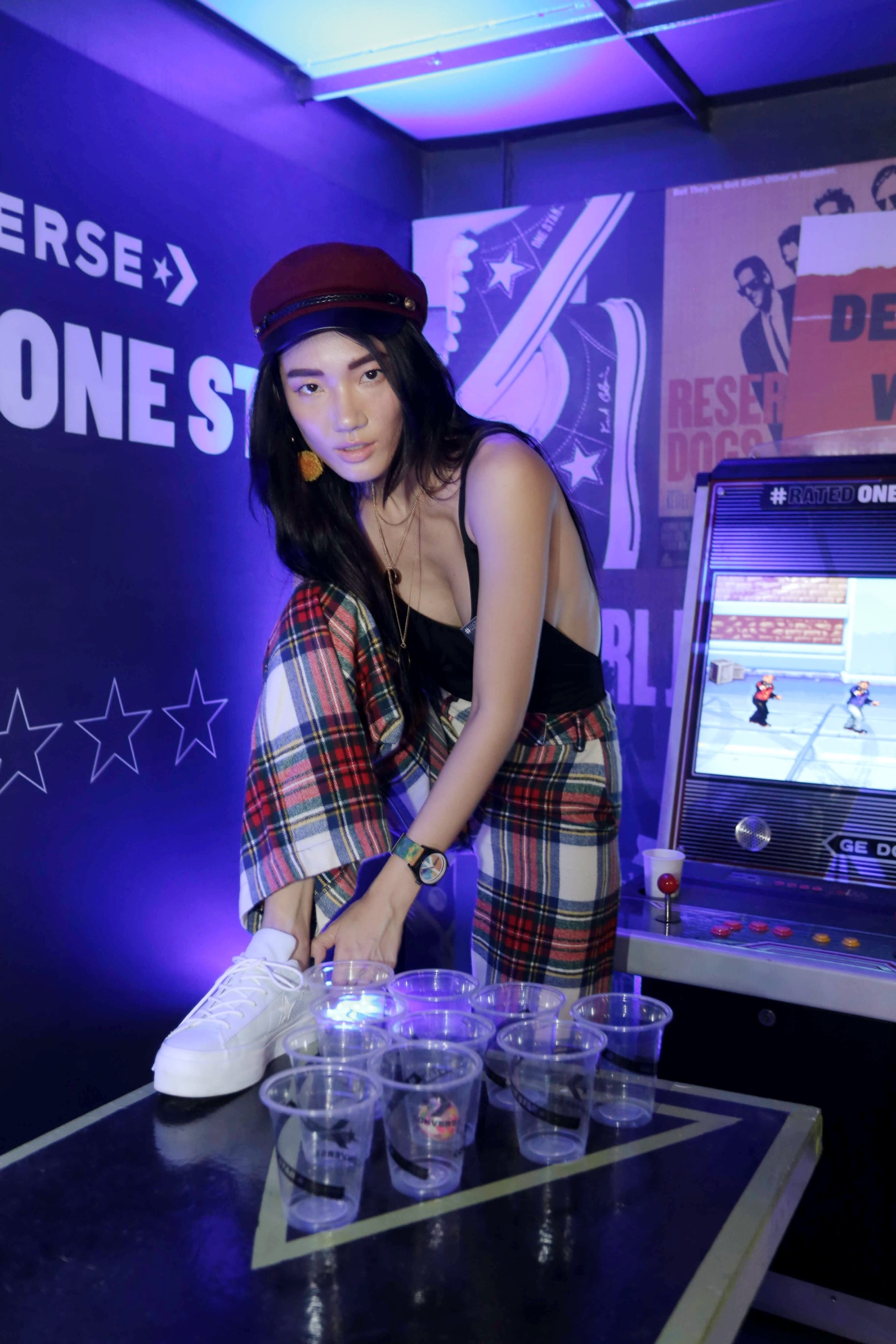 Garage was on the scene as Converse broke the ice with a co-creation sesh and got everybody on the floor to customize their One Star tees. Connelly spray-painted one big blue star onto her tee. Yang diffused the spray-paint into a light misting on her constellation of unshaded Converse stars, save for one, of course. Ty got his graffiti game on with shoutouts to his crew, Bawal Clan. Drilon filled his tee with doodles.
The One Star shoe has a similarly inspiring story. It was meant to be a basketball shoe, a low top off-shoot of the All Star launched in 1974. It didn't quite catch on in that department and disappeared from the Converse lineup in a year.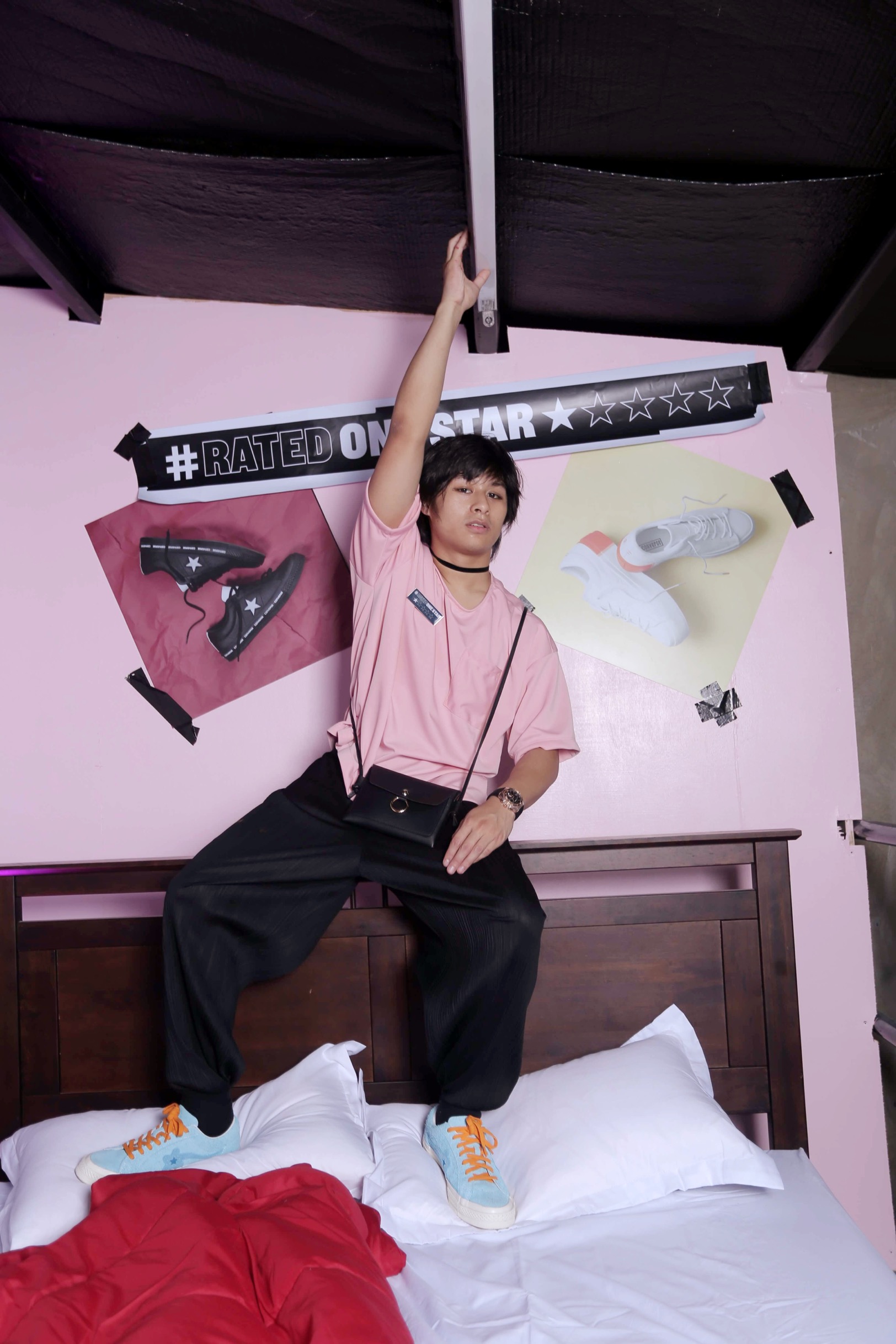 But that's because it was trying to be like every other hoops shoe dropping in the market when it's meant to be more. The underdog shoe was brought back into the zeitgeist in 1993 as vintage collectors in Japan were willing to pay big dollars for rare sneakers from the 70's and 80's and the rising grunge scene of Seattle were repurposing old favorites. The simple, versatile silhouette became a symbol against excess while providing cushioning and functionality to the alternative grunge, skate, and rave lifestyle in the West Coast.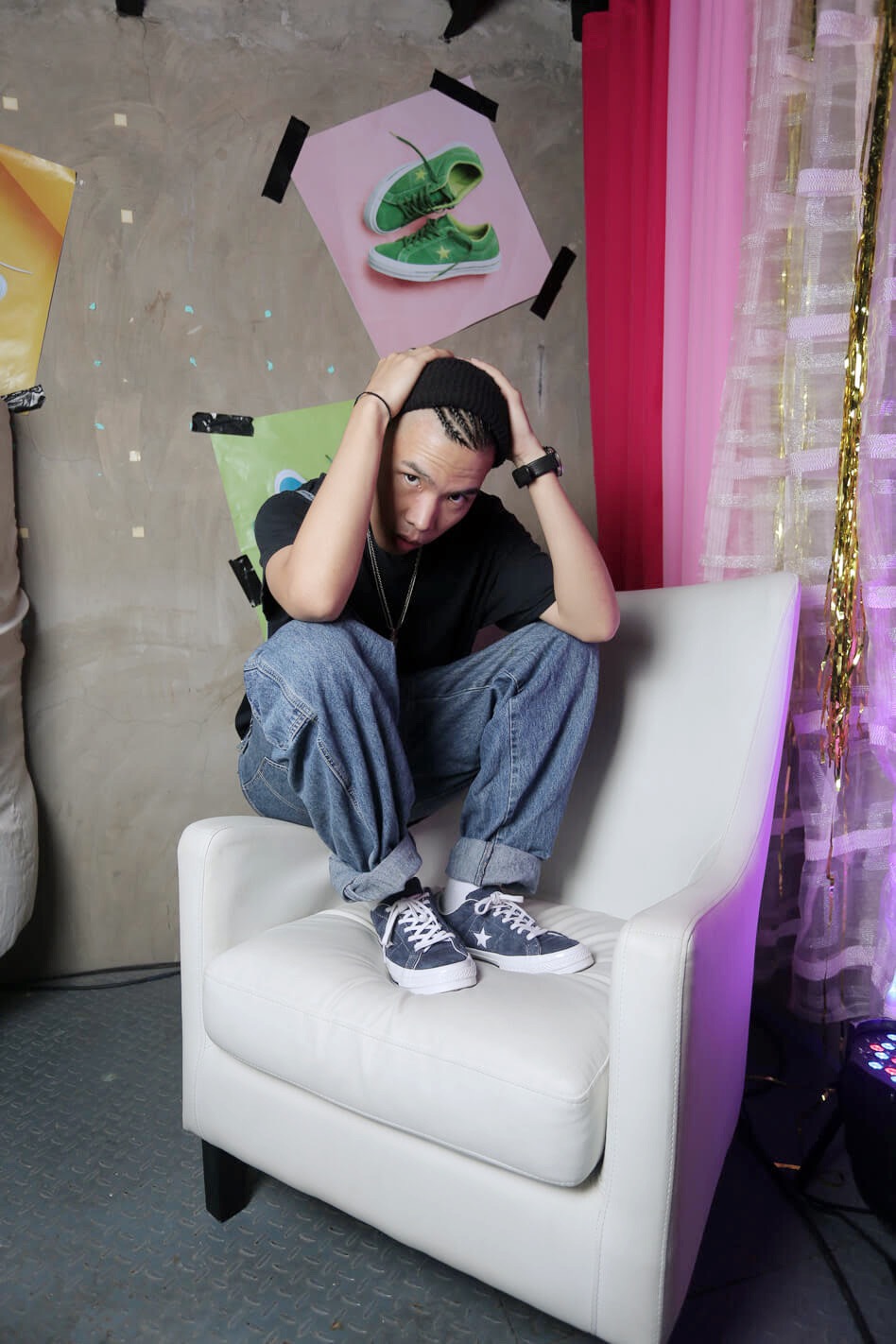 It wasn't until 2015 that it started getting mainstream attention. The Converse skate team embarked on a One Star World Tour donning fresh Converse One Star Pros. At the end of 2016 at Art Basel in Miami, OG streetwear brand Stüssy debuted a hairy suede pack of 3 and was named as one of the best drops of the year. Last year, sneaker retailer Undefeated brought some militaristic uniformity to the shoe and Japanese streetwear brand Neighborhood updated it with a moto-inspired One Star. This year, Tyler, The Creator turned the edgy One Star into the perpetually sold out all-suede Golf le Fleur with pastel colorways and flora sole.
Back in Manila, creatives proudly wear it as they do their work in diversifying the local industry and pushing its boundaries. Onstage, it's a homegrown EDM set by Moophs until it was time to go ham with Jess Connelly and Butta B capped off by champion DJ and radio DJ Rammy Bitong. Ty wears it with Yung Bawal Clan to jumpstart a night of great music. Spitting fire to the mic, he says it best with his first line: "You gotta know your worth to make it work."