Puey Quiñones x Rustan's: Unveiling the season's must-have collection

Elegant pieces designed for modern Filipinos
One of Rustan's most highly anticipated collaborations this year has finally been unveiled, and it's a partnership with fashion designer Puey Quiñones. This November, the collection showcases remarkable pieces dedicated to the art of fashion and designed for modern Filipinos.
"Collaborating with Rustan's has been an exceptional experience," said Puey. "We've brought together the best of both worlds, and this collection stands as a testament to the passion and creativity of our teams."
Puey and his team have meticulously infused the essence of his brand into every piece in the collection, keeping Rustan's sophistication in mind. The result is a capsule collection that exudes both rich Filipino tradition and a love for modernity.
One of the collection's highlights is the Handpainted Series, featuring meticulously hand-painted panuelo and barong pieces for men. These pieces combine fine craftsmanship and wearable art, all designed to be experienced by the wearers.
The collection also introduces two signature designs: The Mushroom Silhouette and the Versatile Collection. The Mushroom Silhouette comes in dresses and blouses, offering a whimsical take on a puffed-up shape in a blend of blues and neutrals, while the Versatile Silhouette showcases the numerous ways to wear this signature piece from the designer.
Explore the pieces from the collection below.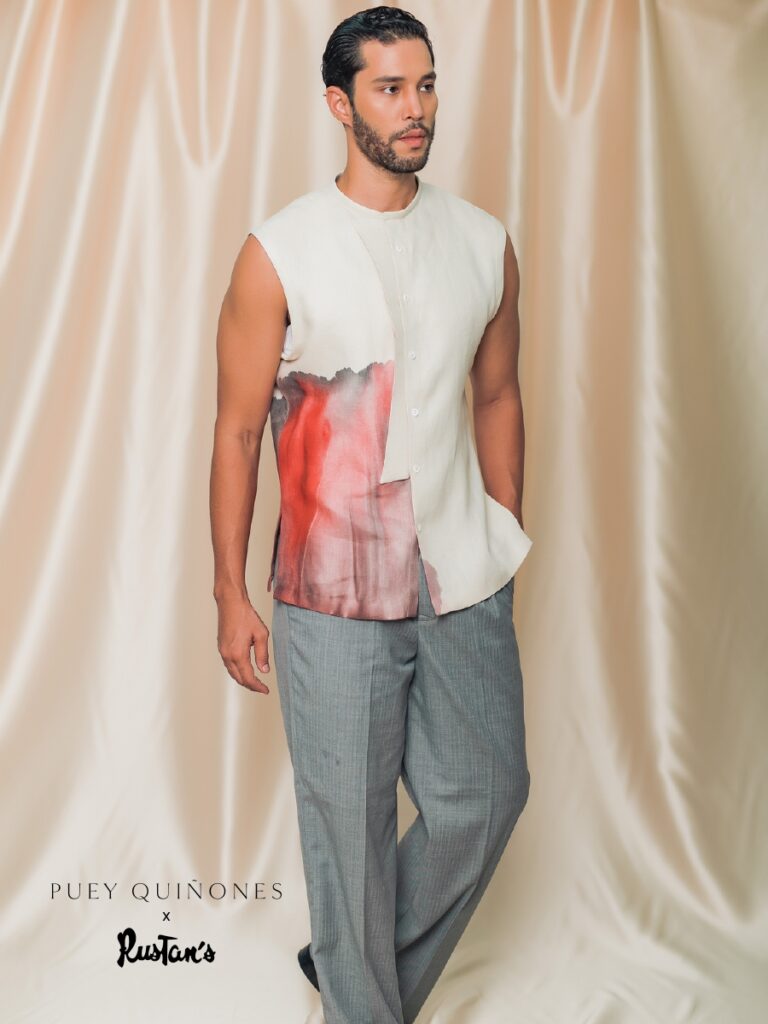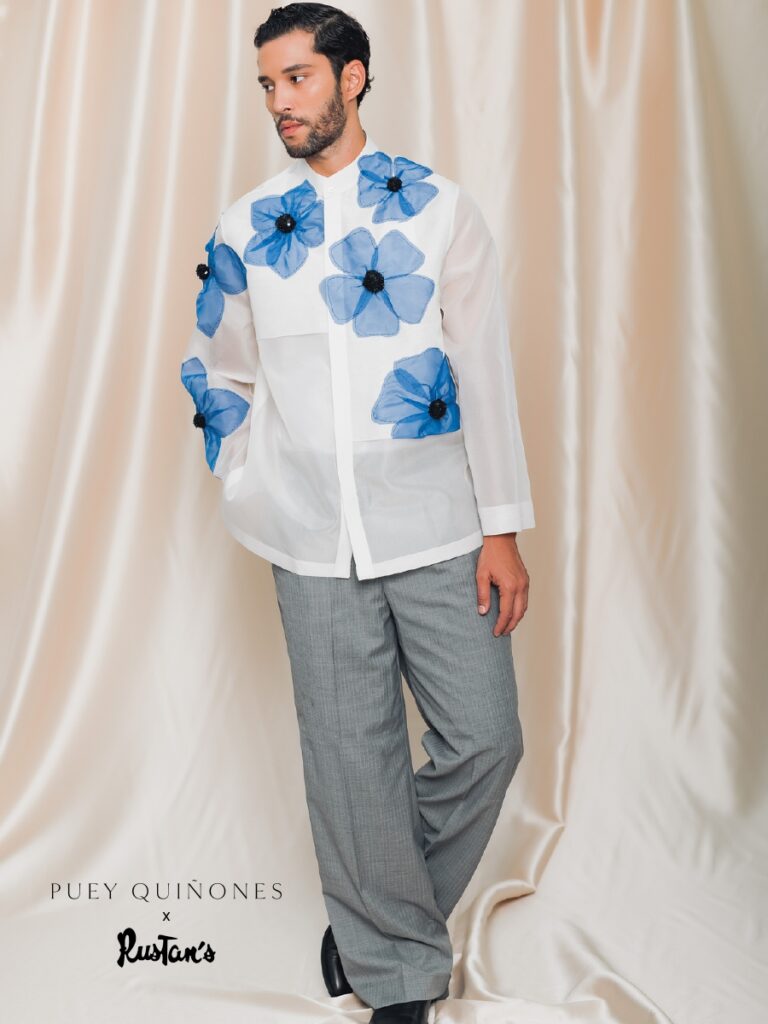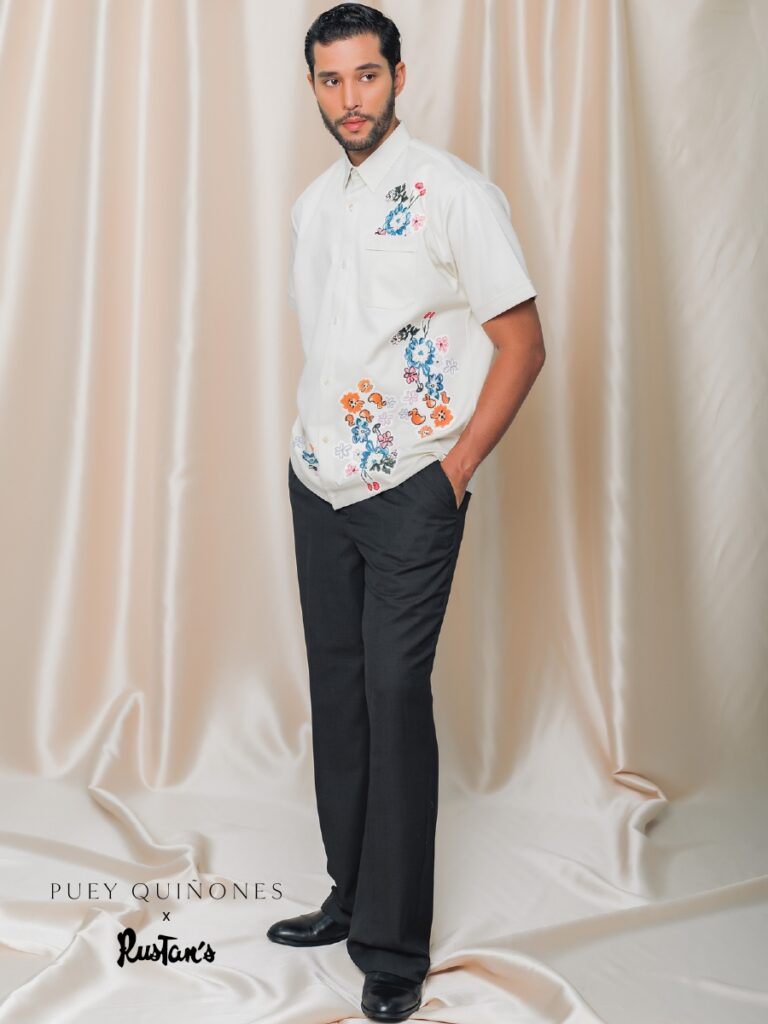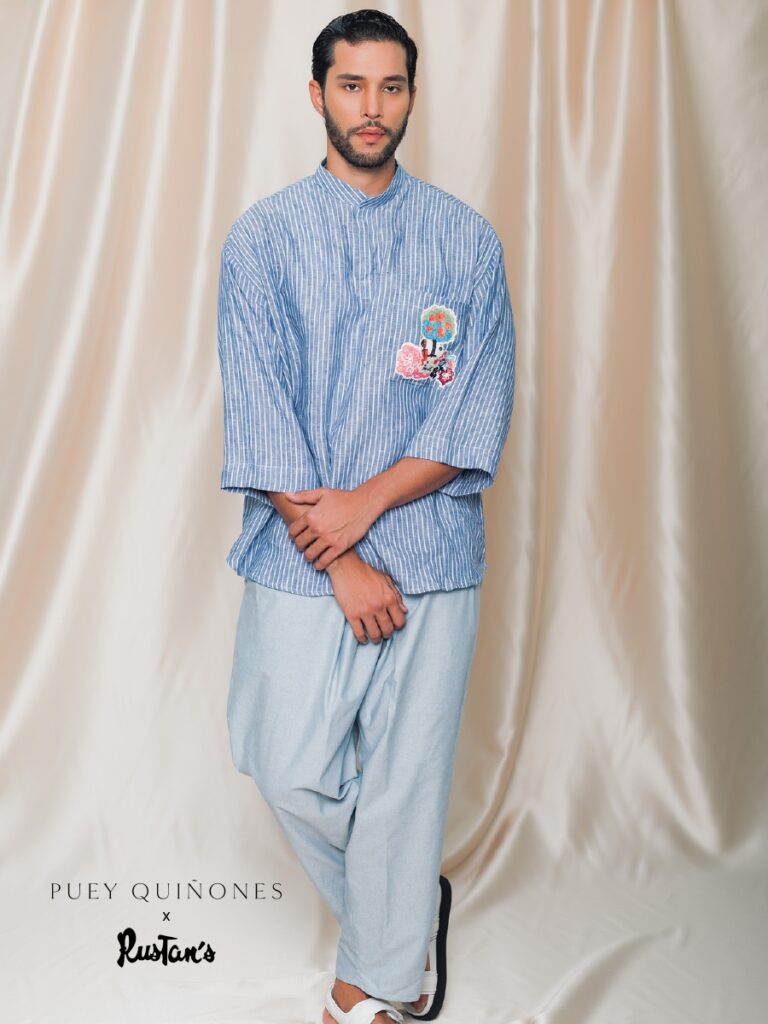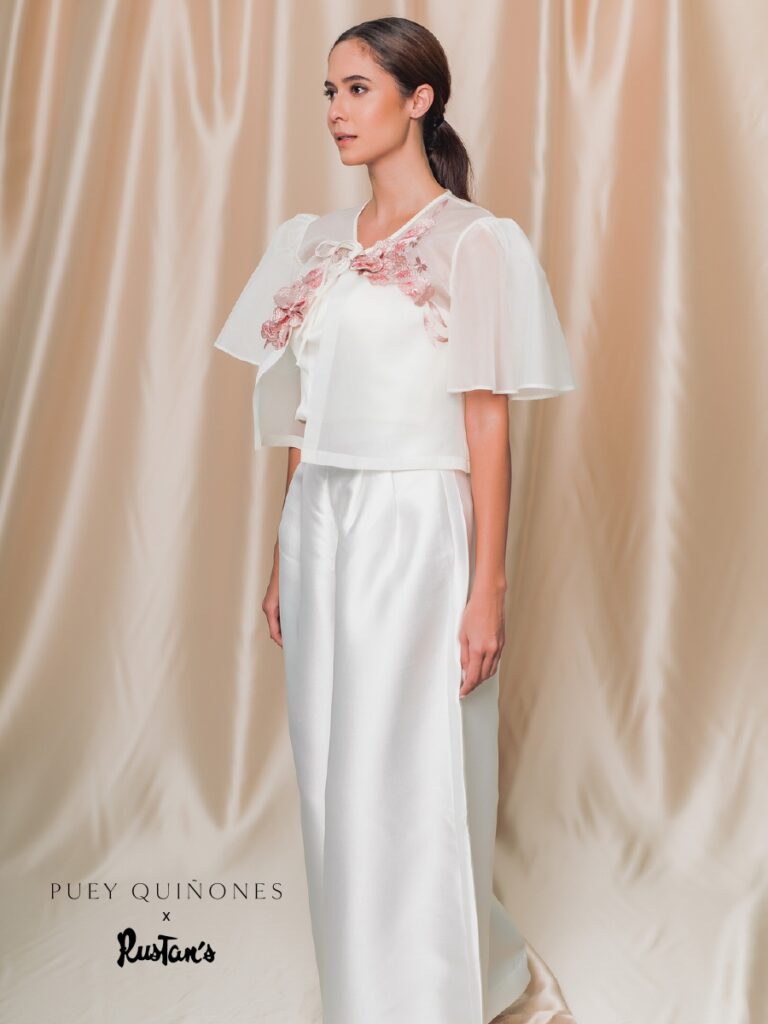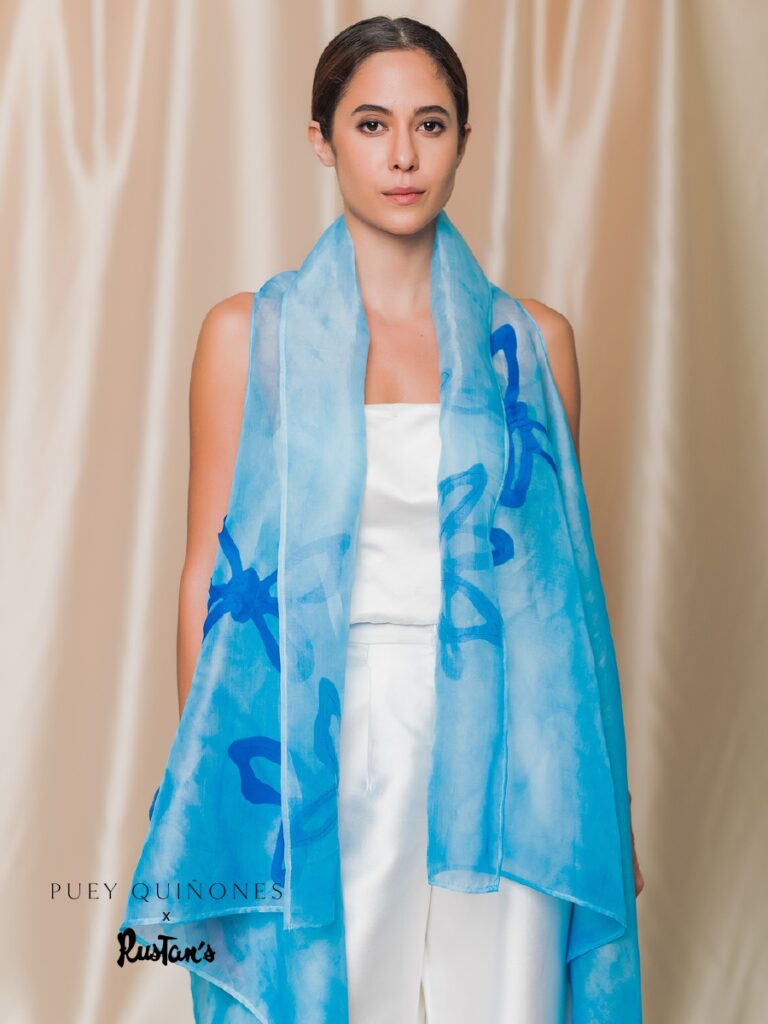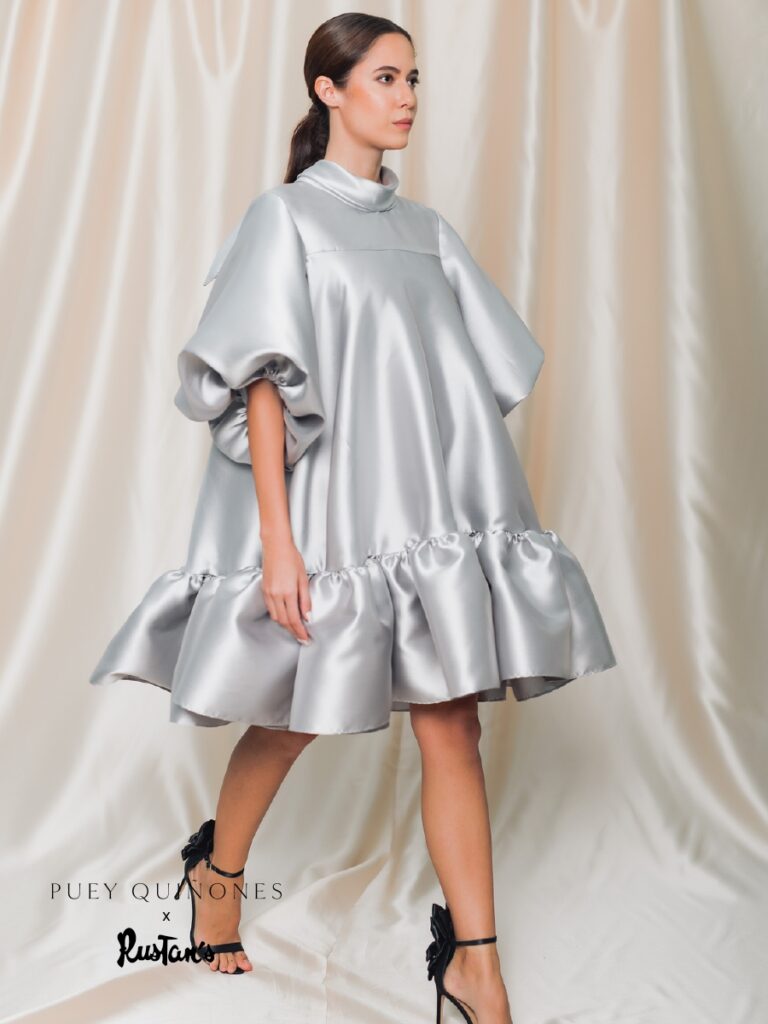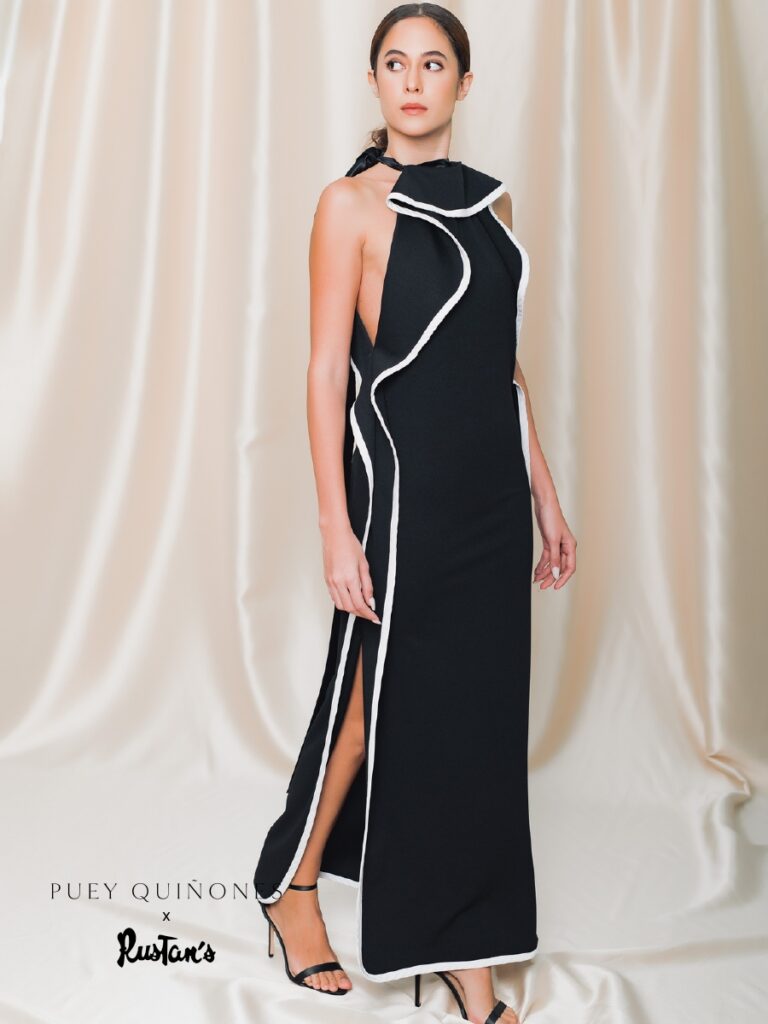 The Puey Quiñones x Rustan's collection is now available at The Gallerie, located on the second level of Rustan's Makati.