This e-store is the holy grail for authentic pre-loved sneakers
Rapper AI James and athlete Dennise Lazaro to tell benefits of buying pre-loved from Ox Street
It is no surprise that more and more people are buying pre-loved items nowadays. Not only can people get these grails at a lower cost but doing so helps a community that supports sustainability and circularity.
This is the kind of approach Ox Street keeps. Southeast Asia's leading authenticated marketplace for sneakers just launched Used, where they offer the buying and selling of used footwear and B-grade sneakers to their patrons.
"Sneakers are meant to be worn, but us sneakerheads tend to accumulate too many pairs to constantly wear all of them," shares Ox Street CEO Gijs Verheijke. "By structuring and improving trust in the used market, we can save millions of pairs of great sneakers from a slow death at the bottom shelf of someone's closet."
Based on the input from the Filipino buyers on Ox Street, consumers are typically style-conscious but are also price-conscious. Through Used, people who want authentic products but who are also looking at lower prices are offered both options.
As Ox Street launched Used, they partnered with rapper AI James and athlete Dennise Lazaro to shine light on the importance of shopping for pre-loved items. On this exclusive, we got to converse with the partners about the advantages of buying pre-loved, the rates of sneaker adoption, as well as the grails they found on Ox Street.
What do you think is the reason Filipinos started to embrace the idea of wearing something already "used?"
Gijs: Used sneakers on average transact for 30 percent lower price compared to brand new in box pairs. With sneaker prices going well into the four digits US dollars, for ultra-rare pairs (Grails,) buying used sneakers creates significant savings. Plus, we are not talking about dirty or destroyed pairs. The used pairs on Ox Street are usually worn at most 10 times.
How does Ox Street authenticate Used sneakers before passing them onto the buyer?
Gijs: We only accept a listing if the pictures are of good quality and the sneakers are in good condition and as described. We also do a first pass on authenticity based on the photos. In addition to this, every pair sold passes through an in-person authentication process, just like how it happens with brand new pairs. Our team of experts checks the sneakers and verifies that they are authentic before shipping them to the buyer.
What makes Al James and Dennise Lazaro the perfect individuals to team up with in regards to pre-loved sneakers?
Gijs: Al James and Dennise Lazaro have been key figures in the local sneaker scene since the early days. Both have a great sneaker collection and can constantly be seen refreshing their rotation, or how sneakerheads refer to the selection of pairs they wear regularly. As a result, they personally face the problems that "Ox Street Used" solves, that used sneakers are hard to sell.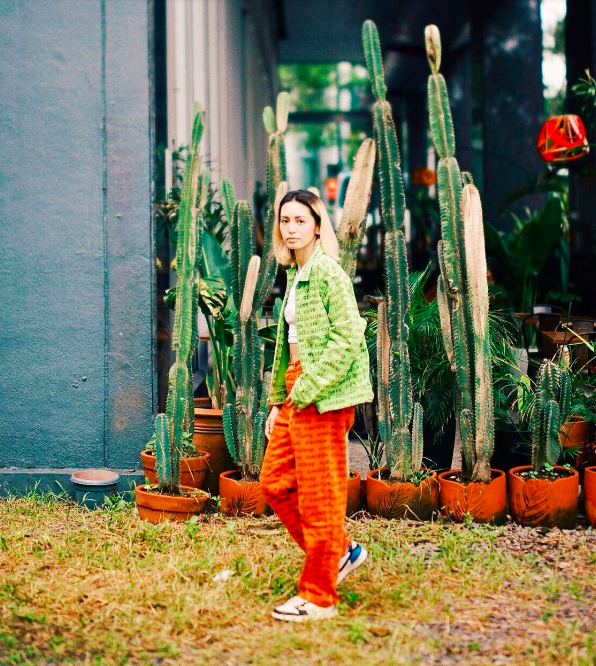 What got you into pre-loved sneakers?
Dennise: Oftentimes, brand new pairs of a certain style aren't available anymore. With a bit of luck, I find some that are pre-loved but in excellent condition, and with a price tag that doesn't break the bank.
AI: What got me into pre-loved sneakers is the fun of hunting for your favorite sneakers without spending the crazy resell amount. For me buying and selling pre-loved sneakers is a practical way of enjoying your sneakers.
Share your most loved sneakers from Ox Street?
AI: The most loved sneakers I got from Ox Street must be the New Balance 2002R Rain Cloud and the New Balance x JJJJound 990v3 Olive. These were my first two purchases from Ox Street. I love them because they are really easy to style, low key but still have that hype factor.
Dennise: It's got to be the Jordan 1 Low Fragment x Travis Scott. No contest. Sure, it's insanely hyped given that it's a triple collaboration between three juggernaut brands. But what I love about the pair is its color combo and the familiar Jordan 1 silhouette. It's an all-time classic if you ask me.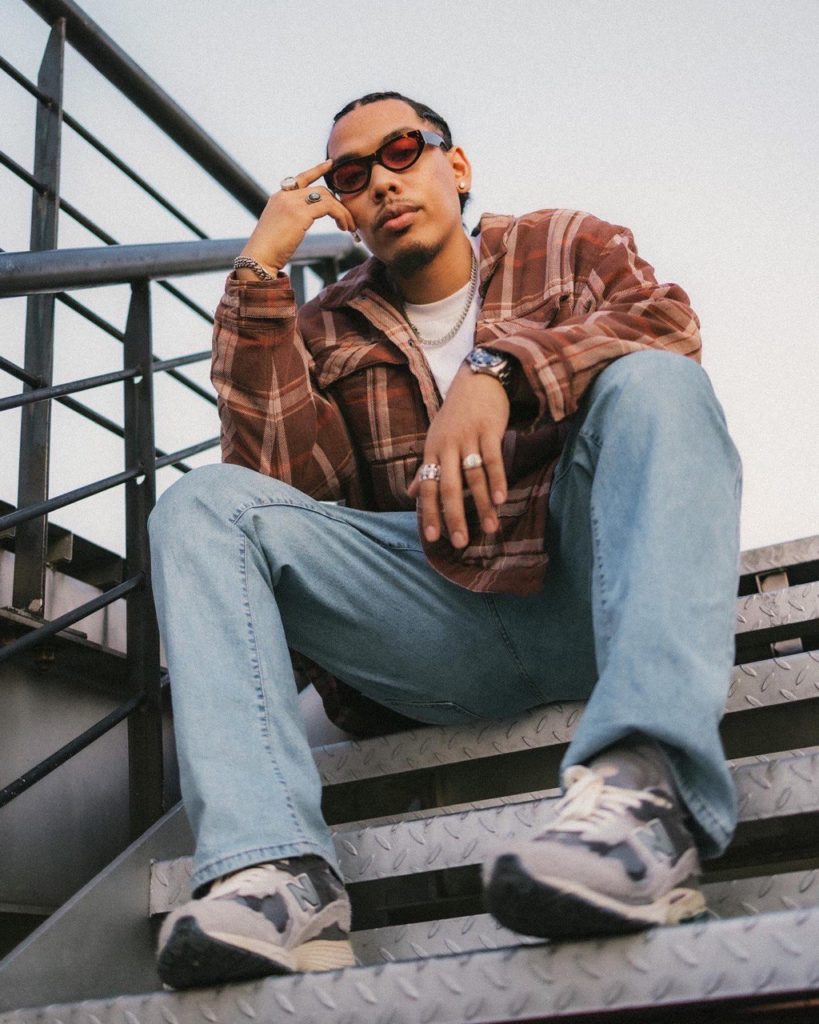 What are the top things every sneakerhead can do today to create a more sustainable community ecosystem?
Gijs: Sneakerheads will want to have a rotation and actively refresh this based on seasons, trends, and their own evolving personalities. Ox Street is a more liquid approach to owning sneakers. You can sell off one or more of your pairs that don't quite fit your rotation anymore, and use the proceeds to buy one or more other pairs increasing the utilization rate of sneakers and bringing down waste in the industry together with our customers.
What can we look forward to more on Ox Street in the near future?
Gijs: Apart from further improving and building-out the features for Used, one of our next areas of focus is streetwear. We currently already have a number of key brands such as Supreme, Bape, and FOG Essentials available on the app, but we will drastically increase our apparel offering over the next few months, to enable people to shop a full look instead of just footwear.
What's the rarest, most valuable sneaker on Ox Street?
Gijs: In the New Category it's the Dior Air Jordan 1 High for $10,000. In the Used category so far, it was a pair of OG Off-White x Air Presto "The Ten" for $2,000.