LOOK: Human Made releases a range of houseware pieces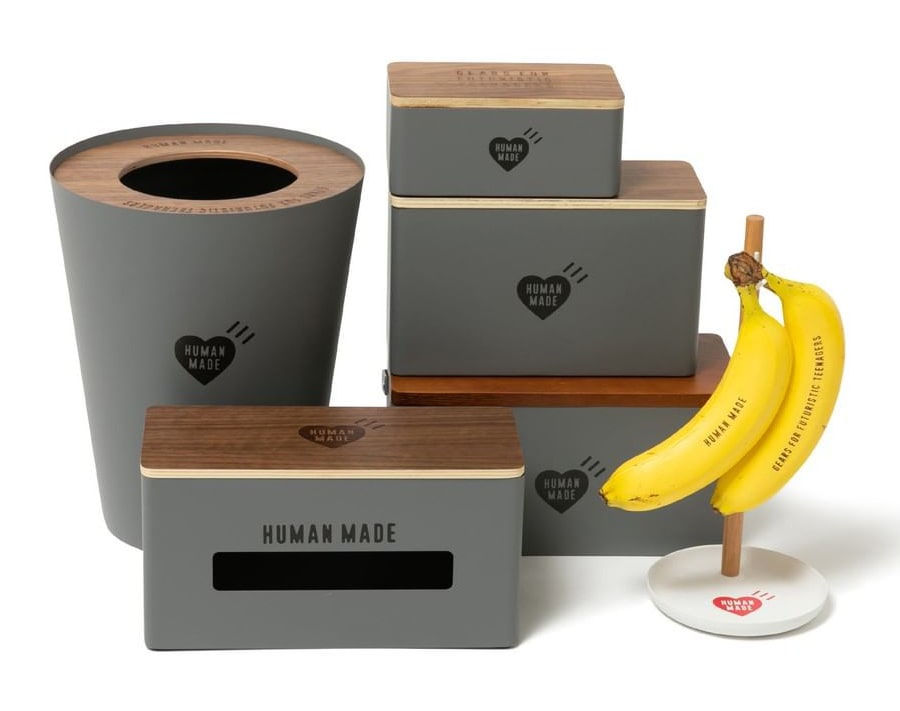 The collection includes a quirky heart-shaped spoon and a banana stand
Previously, Human Made and Kaws dressed up some home goods for a collaboration. Their offering included silk tiger rug, acrylic storage box, a plush toy, and a paper mache display, all sporting Kaw's "XX" motif and Human Made's signature icons. A few days ago, the brand founded by Nigo announced its own capsule called Human Made "Houseware," which is a collection of, well, houseware.
These pieces are said to enrich daily life with the offering's cuteness and functionality. The capsule includes a trash bin, a two-sided tissue box, a heart-shaped measuring spoon, a bathroom organizer, a wet sheet case, green and brown Imabari towels, and a banana stand.
Aside from these goods, the capsule also features room slippers which are perfect for travel. The slip-ons are made of soft materials that support the underfoot and are available in three colorways of red, green, and blue. The slippers feature a heart embroidered logo on the top and a storage bag making them easy to carry wherever you go.
To know more about the Human Made Houseware, follow them on their socials.