Fendi's fall-winter 2022 collection is classically unconventional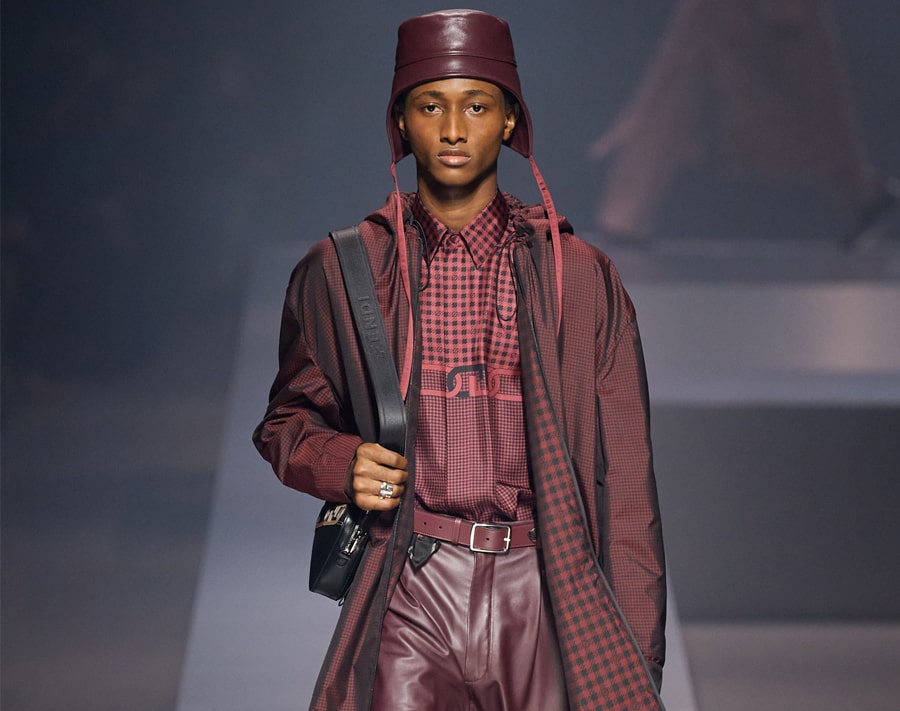 Coats and hybrid pant-skirts are the stars of the show
Looking back at Fendi's last offering, there were stylistic choices and design similarities with its recent fall-winter 2022-2023 presentation. Beige still played a major part as base color but the pastel colors of lavender, pink, blue, and lime were no longer present but replaced with a much moodier palette of burgundy and black.
The half-sleeved cropped blazer also made an appearance for this season but in darker colors. We've seen a preview of the asymmetric-cut hem pants last season but a lot of them reappeared for fall.
What's worth mentioning were the manifestations of pants and long skirt hybrids—pants in front but covered on the back. Think of a cape, it's flowy and stitched from top to bottom. To give you a visual, think of a chic paragliding suit.
If last season's skin was in, it was definitely covered by coats this fall in varied forms of solid, checked, and some in Houndstooth print. There were a few pieces of shorts on the runway but legs were made sure to be covered with high sheer socks, monogrammed with the house's logo.
Watch the presentation below:
Photo source: Vogue.com