This Prada metal AirPods Pro holder also doubles as a vanity case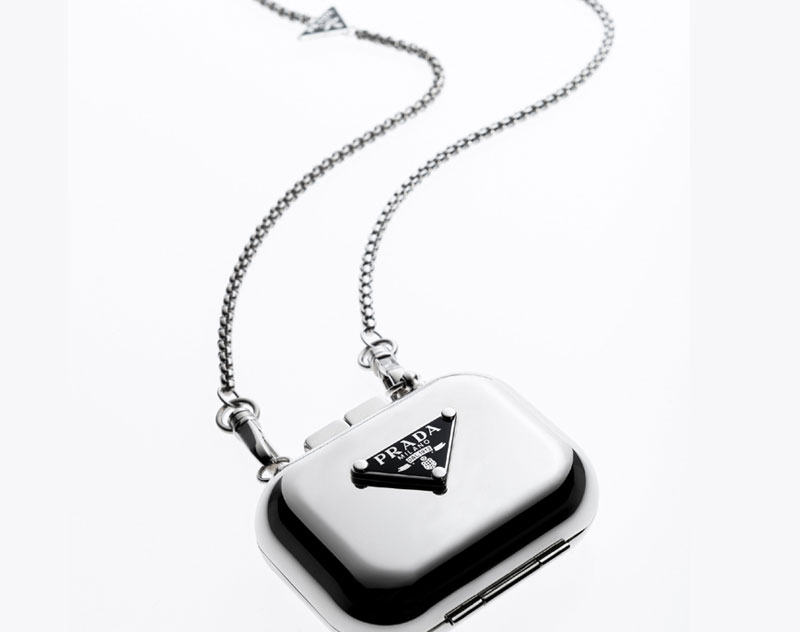 Definitely a statement piece to covet
A few seasons ago, Kim Jones featured metal accessories including headgear like caps and even the iconic Saddle bag for a Dior collection. In line with this trend, Prada jumps into the future of luxury accessories with its new AirPods Pro case made in metal.
"Listen up. A Prada metal AirPods Pro case and more high-tech accessories are available now," the brand states. "This metal AirPods Pro case resembles a vanity case with push-lock clasp, an emblematic accessory of Prada collections, decorated with the enameled metal triangle logo."
The Prada AirPods Pro retails for $1,120 and comes with a clasp closure, enameled metal triangle logo, and removable neck chain. If you lose the chain, Prada also makes available a metal chain for your case, retailing for $495.
Visit Prada's website for more information.