Here's how to enjoy the coffee-flavored brandy people are raving about

Liquor ban in your area? Better bookmark this now
Days prior to the enhanced community quarantine's (ECQ) comeback, Filipino drinkers were raving about a special bottle of liquor that merges the great taste of brandy and the brewed goodness of coffee. While combining the two isn't a new thing among liquor connoisseurs, this coffee-infused alcoholic drink is becoming a new favorite thanks to Emperador Brandy's latest offering, the Coffee Brandy.
"We thought of bringing more fun to coffee and more enjoyment to brandy. Filipinos are known coffee lovers, but are recognized Emperador drinkers as well. This is where the magic happens: when coffee meets brandy," the brand's executive director and master blender, Kendrick Tan, tells Manila Bulletin Lifestyle. "By combining these two well-loved and social drinks together, we're providing Filipinos an entirely new experience–the coffee brandy experience."
The limited release of its newest Coffee Brandy has sparked numerous drink mixtures online. The bottle combines the smoothness of brandy and the rich aroma of coffee, which, as Kendrick describes, guaranteed to deliver an exquisite experience to be shared among friends.
A collaboration between the brand's subsidiary in Spain, the product has the warm and inviting rich aroma of coffee with succulent notes of toasted almond, chocolate, vanilla, toffee, and dried fruits–hallmark flavors of the brandy.
Contrary to what many may assume, the coffee brandy is caffeine-free. Each bottle contains 20 percent alcohol by volume (ABV), which makes it a great drink anytime of the day, only if you're of coffee-alcohol drinking age.
So, how would you serve it? Much like coffee, there's a myriad of ways you can spice up the brandy. Kendrick advises everyone to enjoy it straight as an espresso, with ice as an iced coffee, with milk as a latte, with chocolate drink as a mocha, or with condensed milk as a macchiato.
"We suggest enjoying it neat/straight for the full coffee brandy experience," he says. "It is a delightful pair to both sweet and savory food. It's a must try with popular pulutans like BBQ, sisig, peanuts, and anything fried like chicharon, kropek, crispy pata, as well as pandesal and ensaymada."
"Add a splash to spike your morning brew or enjoy a refreshing glass over ice in the afternoon," he continues. "You can even indulge in a Coffee Brandy affogato as dessert after dinner, or continue enjoying the evening with another bottle or two with family and friends."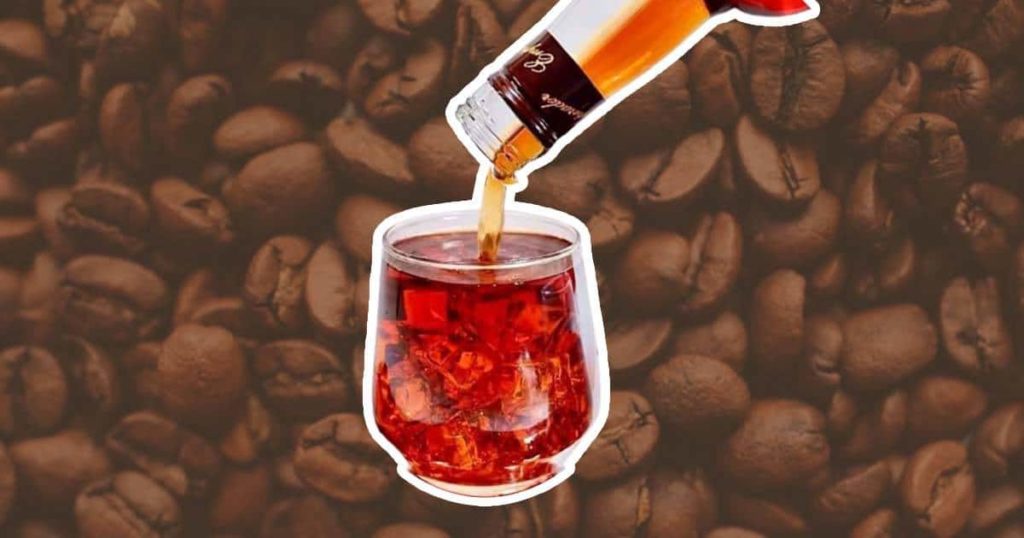 Currently, the limited quantities of the Coffee Brandy is available at some online sellers like Boozy.ph. lt will soon be available nationwide in September 2021, and in the international markets by early 2022.
When asked why it is such a hit among Pinoys, Kendrick says the success of it lies on its social aspect, by sharing moments over great drinks, with spirits or not.
"Whether it's an invitation for conversations over coffee or when we're out and about, drinking liquor with our friends, we've all spent a good amount of time in coffee shops and around a bottle of brandy or two," Kendrick says. "We've all made memories around both coffee and brandy. We love to drink coffee, brandy and to socialize. Now, imagine all these come in a single bottle. Coffee brandy with friends makes the perfect blend."
Visit its Facebook page for updates.
Text by John Legaspi
Featured image: Pexels.com