Adam Driver becomes the new face of Burberry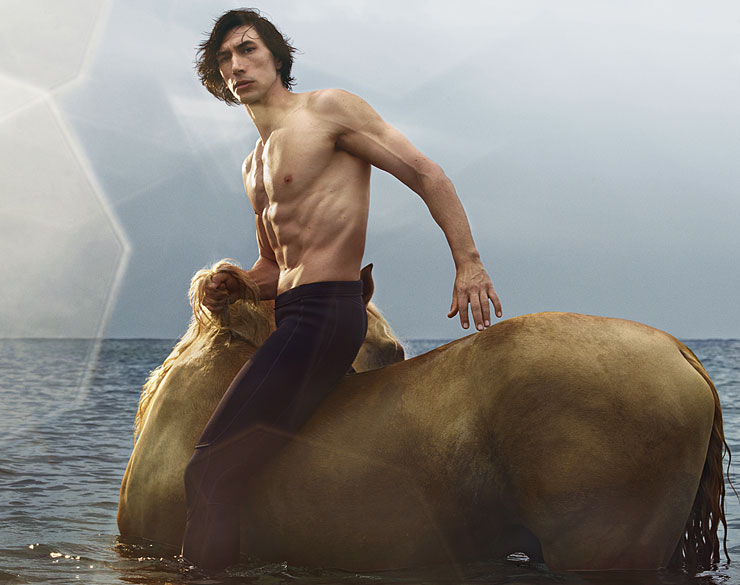 Introducing Burberry Hero, Riccardo Tisci's first fragrance for the house
Leave it to creative director Riccardo Tisci to bring Oscar-nominated actor Adam Driver into the house of Burberry. The Hollywood leading man now headlines the new fragrance campaign for Burberry Hero as official ambassador.
"A new masculine spirit exploring the house codes of duality and the power of the animal kingdom. A man in search of transformation and metamorphosis; a new modern heroism. Our vision is challenging the traditional stereotypes of masculinity, empowering you to transform to find the courage to embrace who you truly are," the brand states. "Featuring a positive and heroic lead, the campaign sees man and horse mirror each other in their movements, pushing their physical limits to transform into a mythical creature – a metaphor for personal transformation. A new man. A hero."
Burberry Hero features sparkling bergamot with fresh juniper and black pepper. Also, it houses three warm cedarwood oils from a trio of mountain ranges: the Appalachians, the Atlas Mountains and the Himalayas.
The new fragrance, available by August 2021, comes in 50ml ($78), 100ml ($99), 150ml ($135). The complete Burberry Hero line includes an aftershave, deodorant, and hair and body wash.
For more updates, follow Burberry's socials.