LOOK: Redesigned Levi's trucker jackets with Filipino elements

Check out these 'East meets West' jackets for AAPI Heritage Month
The concept of East meets West can be defined in many ways. There are Asian-European fusion cuisines, bringing exotic and fine flavors together. Mixing delicate filigrees with oriental emblems makes one unique design. There are also the immigrants, individuals who best embody cultural diversity. They prove that beyond clashing ideologies and beliefs, unity, beauty, and humanity still reign over differences.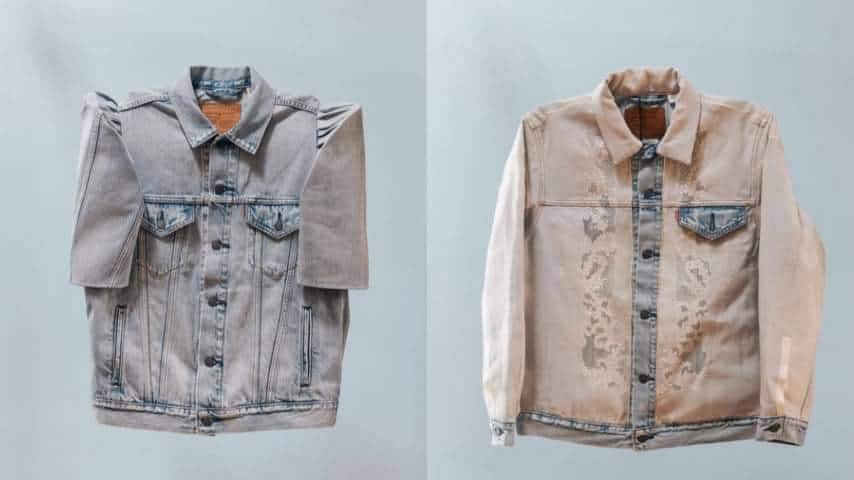 That is what iconic denim brand Levi's wants to emulate as the Asian American and Pacific Islander (AAPI) Heritage Month is about to come to a close. The brand does it by infusing its All-American denim Trucker jacket with Asian elements special to its AAPI staff.
"These custom creations will be housed at the Levi's Archives where they'll act as a reminder of the past, reflection of the present and celebration of the future we hope to build," the brand says. Among the many Asian design concepts the brand incorporates in its jacket are the terno and the barong, the Philippines' traditional garbs. What makes them perfect sources of inspiration is that the two pieces are Spanish influences localized by ancient Filipinos by their augmenting its structure and using materials endemic to the country.
Melissa Ladines, the brand's PR and entertainment marketing director, donned a jacket with the classic butterfly sleeves. Crafted by Matt Stone, the piece reminds Melissa of her time in the country before migrating to the US."Growing up, I would always see family members wear a gown with these sleeves to weddings or formal events," Melissa says. "I always thought it was a bold fashion statement for a Filipina woman. I wanted to incorporate the sleeves into a Trucker jacket to achieve the same statement and strengthen Filipino pride."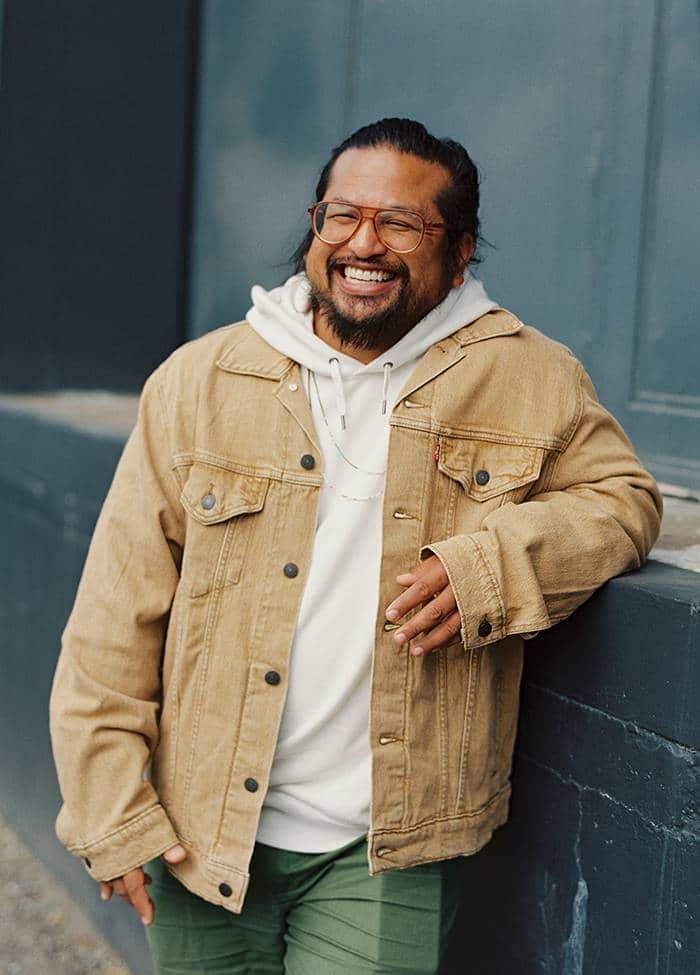 Gem Mateo, senior designer and global brand creative, wore a Trucker jacket that mirrors the art of the barong. With the help of Rachel Hurd, it features the barong's distinct calado embroidery."I wanted to make a Trucker that not only represented me as an individual, but all Filipinos," Gem says. "So my design incorporates a barong, which is a sheer, ornately embroidered overshirt that's traditionally worn to formal occasions like weddings. Levi's was a symbol of the USA, and my cousins in the Philippines would always ask us to bring them jeans when we visited. I mashed up the two together to represent Filipino Americans and my own cultural background."Check out more of Levi's AAPI-inspired pieces here.
Photographs by Justin Chung.
Text by John Legaspi
This article first appeared in Manila Bulletin