WATCH: Marco Gumabao reveals his shopping habits, dating style, and more in new vlog

The actor also unveils controversial facts about him by playing true or false while reading some of his fans' assumptions about him. 
The Kapamilya actor is one of the celebrities who joined Youtube in 2020. Some of his uploads included trips with his family, unboxing vlogs, mukbang videos, and some fun entries like "Totropahin o Jojowain" featuring other celebrities. He also uploaded a video where he rated Instagram photos with Julia Barretto, read "thirst tweets" about him, and his current entry titled "Reading assumptions about me."
We already knew some facts about him as he has been on the cover of Garage a couple of times. But as unveiled in a new video, the young actor reveals more truths, from his "mayabang" reputation to his performance in bed. In the video, Marco answered some burning questions which we dissected below.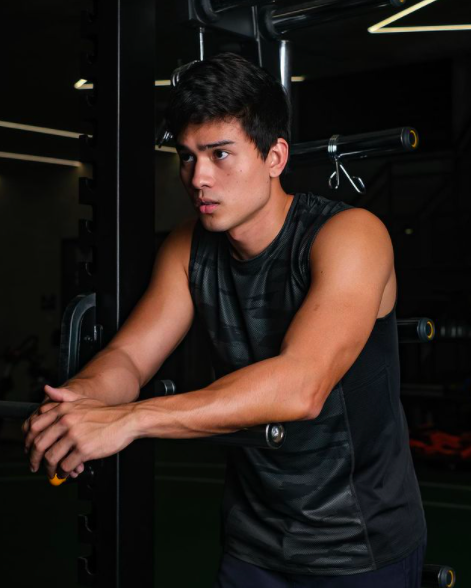 Resting "mayabang" face
First assumption about the actor was his "mayabang" reputation. He may have answered "false" but he did not brush off the idea as he has heard this first impression among his peers too. Although the impression was not true, he explained as to why he is perceived as one. The Garage cover guy revealed that he is actually the shy type guy, which comes off as being a snob. He also pointed out that if girls have "resting bitch face," men have "resting 'mayabang' face," which he may unconsciously manifest.
How are you in bed?
Although asked anonymously, Marco still answered this assumption: "You are so hot and you look wild… but why do I have this feeling that you're not good in bed." The actor playfully answered the statement by saying, "One thing is for sure, I am good in bed… matulog."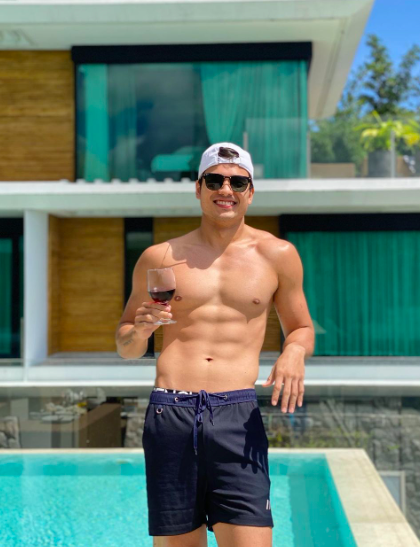 Here comes trouble
"Sobrang pilyo at pasaway nung high school," Marco admits to this assumption and shared a story about his time in Ateneo de Manila University. He revealed that he was so naughty that his moderator signed a petition for him to be transferred to another section.
Playboy
Marco disagreed with the assumption of being a Playboy. He revealed that he is currently single and that he would be taken if that were true. He also said that he dated a couple of girls before but he also believes in the right timing and the right person.
The Seven Day rule
Marco was torn about him being an impulse buyer. He said that he lives by the "Seven Day rule," where you allow seven days to pass before buying an item so you can decide if it's a need or a want. 
"Daks" only for his future girl
The Penshoppe Core underwear model addressed the most asked question about him, if he is "daks" and he again playfully answered: "Daks ako. Dakila magmahal."
Age matters
Marco has played a younger lover to Anne Curtis for the film "Hello, Stranger," revealing issues about him being attracted to older ladies. He did not answer the query with a straight truth or false but instead offered that age doesn't really matter with attraction. On record, Marco revealed that his exes are two or three years older than him.
After reading some assumptions about him, generally of him being "mayabang," Marco assured everyone that he is actually a nice guy. If you want more facts checked regarding Marco, you can watch the whole assumption video about him below:
Image source: Marco Gumabao's Instagram account