Namastay at Home: A Guide to Free Online Yoga Classes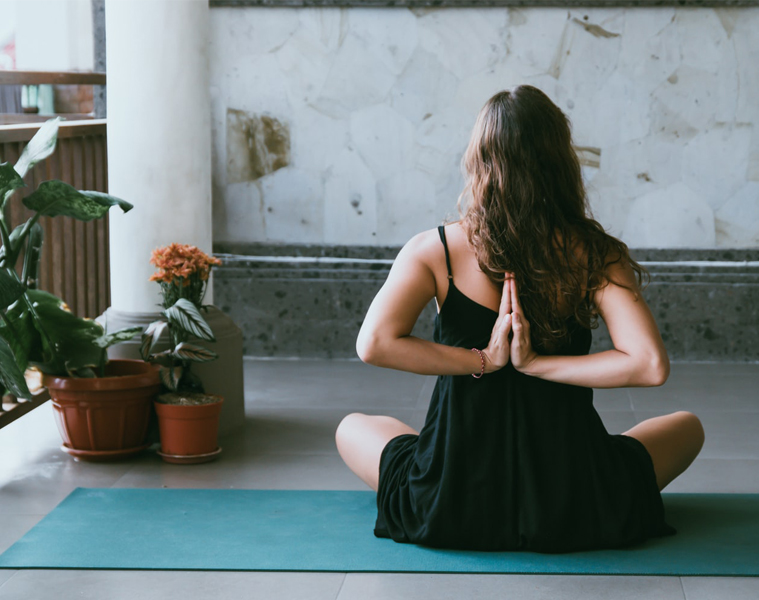 For those wanting to begin their journey as a yogi, or for those who want a community or a guide while meditating, we've listed down yoga studios that hold free virtual classes in the time of a lockdown. These studios offer a wide range of Yoga flows that you can access through your social media accounts while "namastaying" at home. Practice flexibility, breathing, and meditation alone or with your loved ones with these online classes. Roll those mats and start meditating!
Beyond Yoga Studio is holding classes until the end of the lockdown (April 14) which you can join on their Facebook page that goes live at 9am, 2pm, and 6pm daily. Join their beginners' Ashtanga, Rocket, Vinyasa, and Yin classes through this link.
https://www.instagram.com/p/B9x2YJCgxPE/
Evolve Yoga PH is launching Yoga for Kids which will livestream starting March 23 at 4:15pm. This is a good help for parents and guardians out there who want to keep their children healthy while staying at home. Click here for Evolve Yoga and Fitness Facebook page.
https://www.instagram.com/p/B-ELgcynA0o/
Yoga Plus Virtual Studio offers free livestreams everyday on their Facebook account at 10am and 4pm. Yoga Plus Virtual Studio offers classes of Yin, Flow, and HIIT. See image below for class schedule.
https://www.instagram.com/p/B98ssvBHlvo/
If you are looking to stream or listen to podcasts that teach breathing exercises or Vinsaya flow to help you shake off stress and anxiety, check out Bliss Yoga Manila on Youtube for their free online yoga podcasts.
https://www.instagram.com/p/B9-smuMHoX2/
Be part of the Hive Tribe and stay active and energized with Yoga Hive as they drop new videos on their Youtube channel at 9am. Yoga Fundamentals, Intermediate Vinyasa, Pranayama Practice, and Yin Yoga will start on March 24th to 28th respectively.
https://www.instagram.com/p/B-BEoL_H5K-/
Header image from Unsplash