We're Obsessing Over: The hydrating and softening effects of Dr. Pawpaw Everybody Hair & Body Conditioner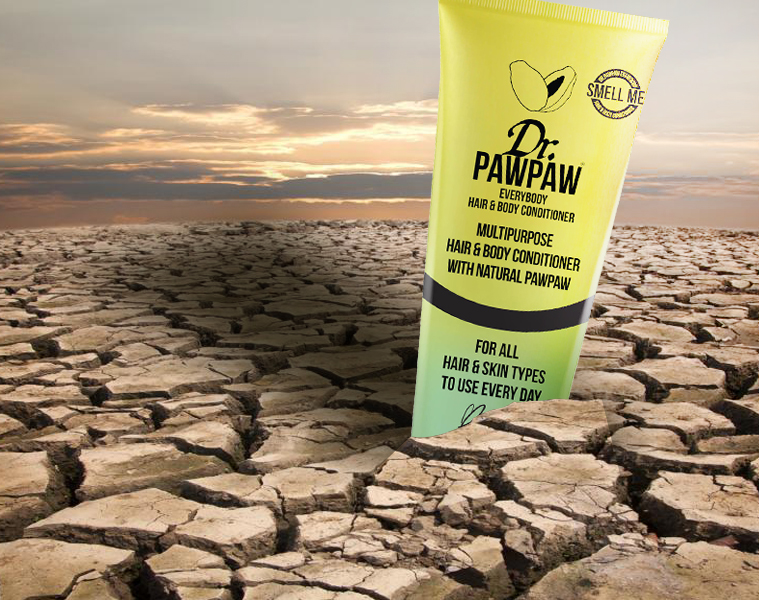 If those old commercials for lotions were to be believed, the biggest problem with having dry skin is leaving white marks behind whenever you scratch yourself. I've always found that as a dumb and simplistic way of presenting a skin condition for the purpose of shilling a mediocre product.
Because let me tell you about how uncomfortable having dry skin can really get: On top of my perennial problem of "shedding," a.k.a. the skin on my arms and legs flaking off at the beginning of every year that no amount of scrubbing could fix instantly, my skin can feel tight and itchy whenever I use non-moisturizing soaps and regular lotions. When it's really dry out, the skin on my legs and thighs can look…scaly would be the best word to describe it. (I may be suffering from a genetic condition called Ichthyosis vulgaris, but since it's not very drastic in my case, I haven't had that confirmed clinically.) At its worst, dry skin is not only visually unpleasant, it also causes discomfort; I wish my sole problem would be the pesky white marks that my nails would leave on my skin.
There are products that I've come to rely on, but I've found my skin acting up recently after I had tried a new sunblock. The pro on the sunblock: It's formulated to be environmentally friendly. The con: It left a chalky film on my skin and made it slightly rough to the touch. I discontinued using it after a couple of weeks of my skin feeling dried out AF, but on top of picking a new (also environment-friendly) sunblock, I also picked up a hair and body conditioner that could help remedy the intense dryness and tightness.
What sold me on buying a tube of Dr. Pawpaw Everybody Hair & Body Conditioner is the scent. It has a fruity aroma but on the tropical side—a combination of papaya and coconut that comes off as sweet but also fresh and clean. Formulated with (the once It culinary ingredient) pawpaw, aloe vera, and coconut oil, it promises to be free of sulfates, parabens, and gluten, and to be compatible with a vegan lifestyle.
Promises on the packaging are one thing, and so far, this product delivers. I use it on both my skin and my hair, which has gotten a little brittle after a recent beach trip. After soaping and shampooing up then rinsing, I smooth on some conditioner all over my body and comb a pea-sized amount through my strands and leave it on for a few minutes before washing it all away. Dr. Pawpaw reassures users that they would no longer need to apply body cream or lotion after showering, but given the severity of my dry skin, I don't skip on that skincare step.
I have to say, the conditioner adds some much-needed moisture. Even after a day of wearing jeans, the skin on my hips and thighs don't feel as chafed as they normally would, and the skin on my lower legs don't look as cracked and parched. As I'm on the tail-end of my latest shedding season, the conditioner has been helpful in soothing my skin after I've exfoliated it. There have also been no telltale signs of chalkiness on my elbows. Best of all, my skin feels nourished—not just to the touch but from the inside. That delicious scent doesn't hurt, either.
Dr. Pawpaw Everybody Hair & Body Conditioner, priced at Php995 (250 ml.), is available at The Beauty Bar.