Tony Labrusca gets real with us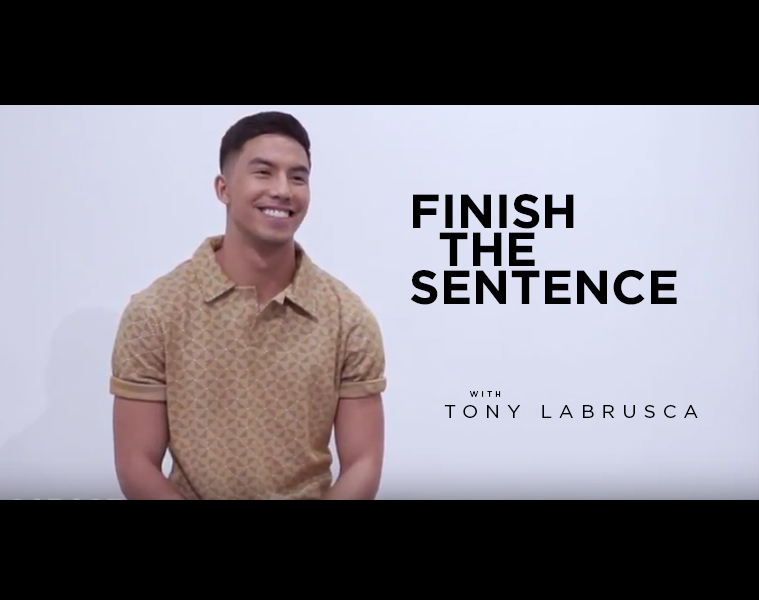 Maybe about a year ago, our Body Issue cover guy Tony Labrusca would've said "Pass" to taking off his shirt in front of the camera. Working out wasn't really a big part of his life then (he'd rather sleep whenever there was time off from work), but things have changed since. Since training for the Spartan Race, which happened back in June, Labrusca has been really fit and is driven to push himself further.
And not just physically, either. The singer/dancer has branched out into acting, with the film ML (short for Martial Law) having him share the screen with no other than veteran actor Eddie Garcia. "It's great working with him because I was really able to feel the emotions from him," Labrusca says.
This is just the beginning for Labrusca, and he's ready to do more. "I have so much drive. I feel like a jack of all trades but a master of none, so I just want to be really good at acting. I want to know that I am really good, that I can compete and beat other people before I give up."
Get to know him more as he plays "Finish the Sentence" with us:
Videographer: Sam Abad
Read and see more of Tony in Garage Magazine's June/July 2018 Body Issue, now available on Buqo and wherever magazines are sold.