Before you head to the beach, read this take on proper skin protection, as told by experts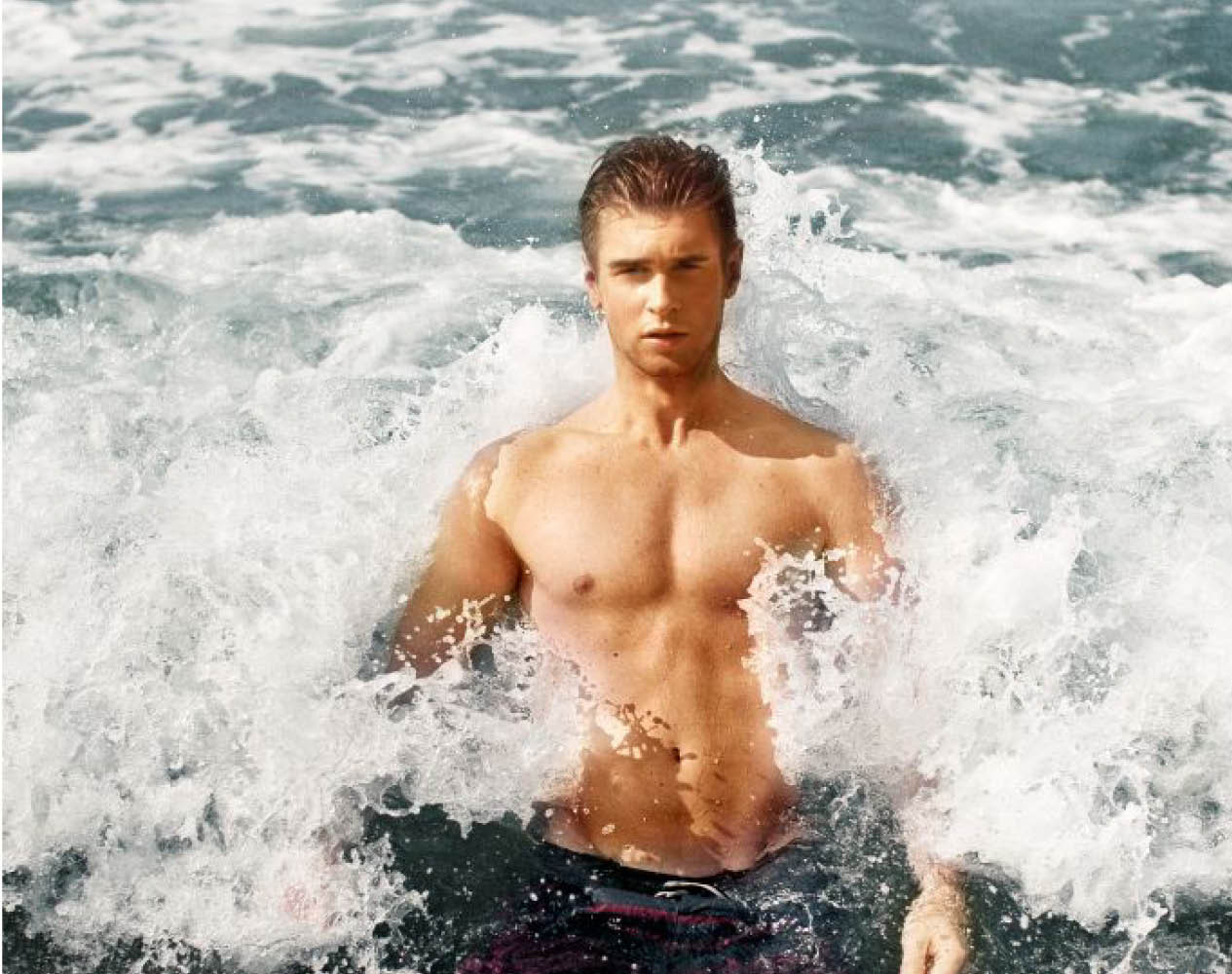 Got your swimming trunks packed already? Cool. But if you think that tube of SPF 15 sunscreen will be enough to tide you over from when you first hit the water to when you head back home, think again.
We asked Richard Sawyer, international education director for the men's skincare and grooming line Lab Series, and Dr. Shayla Valdez, dermatologist at For Men Facial Care Centre, about what kind of protection the skin really needs during the summer season and whenever we're at the beach. The two also shared what other skincare products must be added to your travel stash to help prevent whatever irritation and damage prolonged sun exposure can bring.
Sun block vs. sunscreen
Richard Sawyer: Sunscreen uses less zinc and titanium dioxide so it creates less of a white cast and is less noticeable. Their sun protection factor or SPF is around 15 to 25. If I were an office worker whose sun exposure happens mostly through my commute to work or heading to the nearest café for a sandwich, that's what I should use.
Sun block feels heavier because it has more zinc oxide or titanium dioxide in its formula. It creates a white cast when applied and is not necessarily as comfortable to wear, but it's able to block more of the sun's rays and bounce them off the skin. Since it has a sun protection of 30 to 70, I'd say people must use it whenever they're going and staying outdoors, like when they go hiking or spend a day on the beach. Neither product would prevent you from tanning, though. You will tan whatever you use.
Shayla Valdez: I recommend sun block. Even fluorescent lights and lamps emit UV rays; in fact, they are created to simulate them. If you're prone to pigmentation, protect yourself with sun block even if you're just indoors.
What matters is that you go for physical blockers, which are zinc oxide and titanium dioxide, as they create a film that protects you. Chemical blockers, on the other hand, such as avobenzone and PABA, protect you by penetrating the skin. The problem with them, though, is that there have been many cases of allergic dermatitis caused by them. Allergic dermatitis doesn't happen to everybody, but these ingredients can cause flare ups. That's why sun blocks now disclose on their labels whether they are PABA-free or not.
Product photographer: Ronan Capili
This story originally appeared in the April 2015 issue of Garage Magazine.
How to apply sun protection
SV: When applying sun block on the face, squeeze out at least a pea-sized amount and spread it evenly and thickly. The whole face should be covered with the product. You will get a white cast on your skin, as if you had on a kabuki mask, but that is really the sufficient amount of sun block you need. You can look for protection with a translucent consistency or something tinted for a bit of coverage to even the complexion.
It is true that it takes 20 to 50 minutes before sun protection takes effect. You must wait for that amount of time before you step out and expose yourself to the sun.
The waterproof dilemma
RS: In some countries, you can't even say waterproof [on the label]; you can only say water-resistant. But there's no difference between the two.
Waterproof gives the impression that when you go swimming or you sweat, you'll stay protected, but really, the moment you go into the water, sweat, and then rub yourself dry with a towel, you're taking out the sun protection. Reapply sun block frequently, and when you do, do it away from direct sun exposure and allow it a few minutes to kick in.
SV: If you're in an air-conditioned room and you are using sunscreen or sun block to protect yourself from fluorescent lighting, you wouldn't need to reapply.
How to reapply sun protection
SV: There is no need to cleanse before reapplying a layer of sun protection. If your sunscreen or sun block uses physical blockers in its active ingredients, you are only applying a film on top of your skin, which does not clog the pores.
Post-beach skin rehab
SV: We naturally shed skin every 28 days. It's oil that clogs the pores and keeps the dead skin cells there. This combination makes your skin dry and dull after a few days on the beach instead of shiny and tanned. Exfoliants help by degreasing the top layer of the skin, lifting dead skin cells off the surface naturally. Once that rough patch of skin is exfoliated, the smooth skin underneath is revealed.
Mechanical vs. chemical exfoliants
RS: As they both do the job, it's pretty much about perception. When helping a customer, I ask how they want the product to feel: Do they like the feel of a granular scrub, or is it really a face mask they need to draw out impurities from the skin? Neither is better than the other.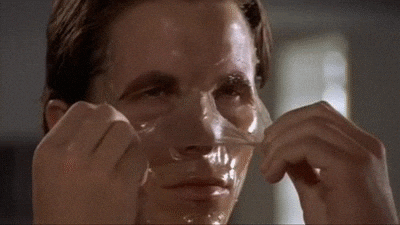 How to exfoliate properly
RS: Scrubbing dirty skin is like massaging dirt onto the skin, so cleanse your face first then exfoliate after. Make sure the skin is still damp and warm, then massage your exfoliant onto the areas where you find the skin gets the most congested. For men, that's generally around the nose and forehead. Scrub very gently on the rest of the face, particularly the cheek area, as this is very sensitive. This also applies to the beard area for men who shave, because the skin can get irritated when you rub into the hair follicles. Exfoliation is good for preventing ingrown hairs, but at the same time you shouldn't be rubbing the face too hard on areas you shave. Shaving, by definition, can be irritating.
Never rub too hard when using scrub. Instead, massage it gently to the skin. The scrub should do the work, not you.
After exfoliating, you must put in what is lost from the skin, which is moisture. Pick a light moisturizer that locks in hydration, repairs the barrier function, and calms any burns and irritation. This combination also helps you look younger longer.
Product photographer: Ronan Capili
This story originally appeared in the April 2015 issue of Garage Magazine.