Keep chill and skate for life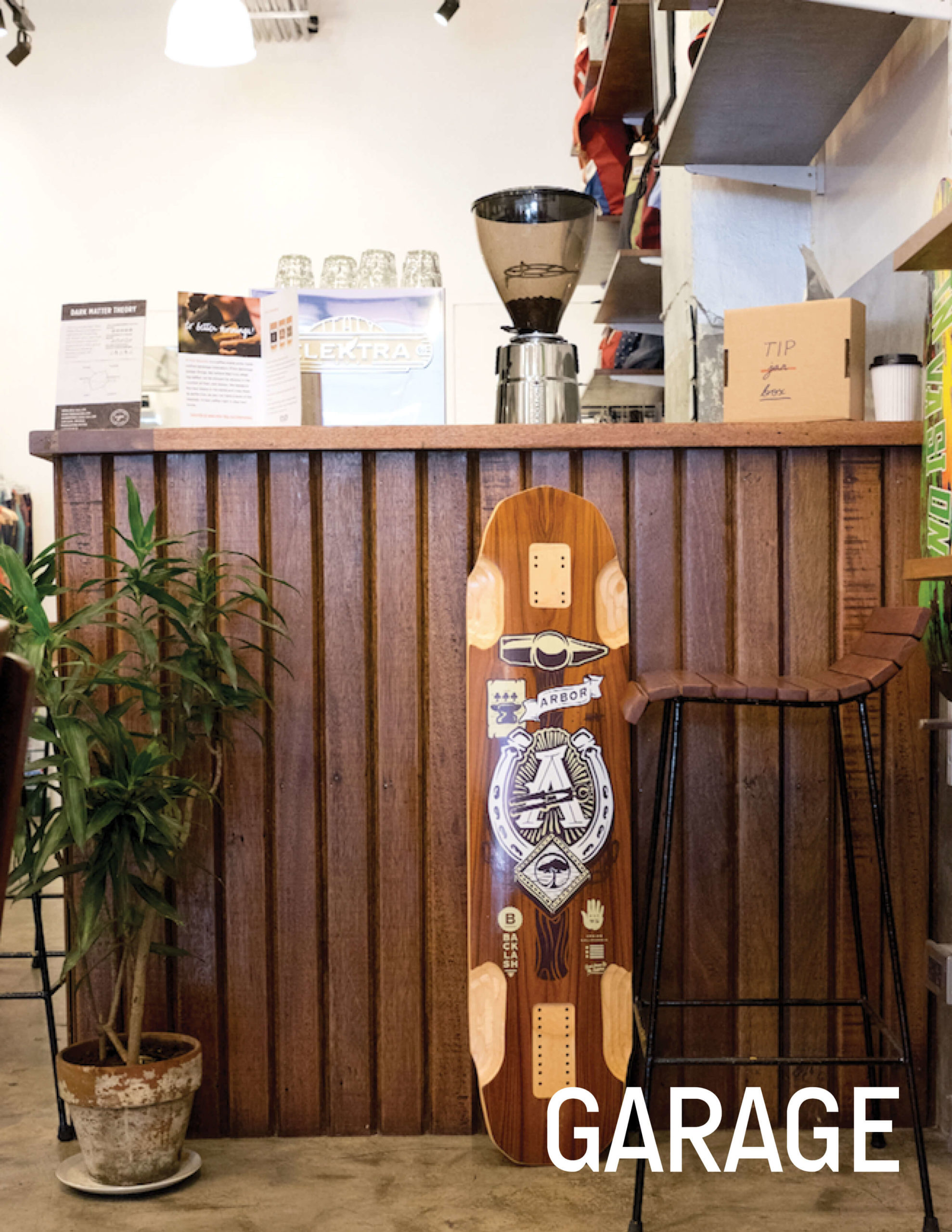 When you think skate, surf, and general action sports, you'd only associate it with adrenaline-junkie competitiveness; think Mountain Dew commercials. So when Easy Skate Surf opened in the independent lifestyle complex 3 Brixton in Kapitolyo, the concept's laidback, chill-out vibe was unexpected but it totally made sense. Owned and manned by some of the country's best skaters and surfers, the shop stands for taking it easy, to remind riders of what got them all into the sport in the first place: getting on a board and just enjoying the ride. Easy has this vibe that's inclusive of beginners and weekend warriors with a coziness that encourages you to have a chat over a fresh cup of #YKW Roasters coffee, road test skate gear before buying at the alleyways across the street, or better yet, hang out and swap tips and tricks.
Owned and curated by Gerard Cancio to be true to the skate and surf lifestyle, Easy is stocked with a mix of established international brands as well as promising local ones covering gear, safety, apparel, and accessories, so finding the perfect riding arsenal should be a breeze. Among these are skate and longboards and gear by Rayne, Arbor, Blood Orange, Caliber, Predator , Triple 8, and TSG, surf brands like Almond Surfboards, Lotus Handshapes, Creatures of Leisure, Sex Wax, and Sticky Bumps as well as apparel and accessories by Nike Skateboarding, Adidas Skateboarding, TAVIK, Archipelago, float, The Lost Nomad, G.Ride, and Malachi.
This season, Easy Skate and Surf is having a pre-Christmas stokegiving sale of up to 70% off on selected items! For more information, head over to their Facebook page here.
Easy Skate and Surf is located at Unit 104, 3 Brixton Street, Kapitolyo, Pasig. Instagram: @easyskatesurf.