Here's why you should start following Brian Zamora on fashion Tiktok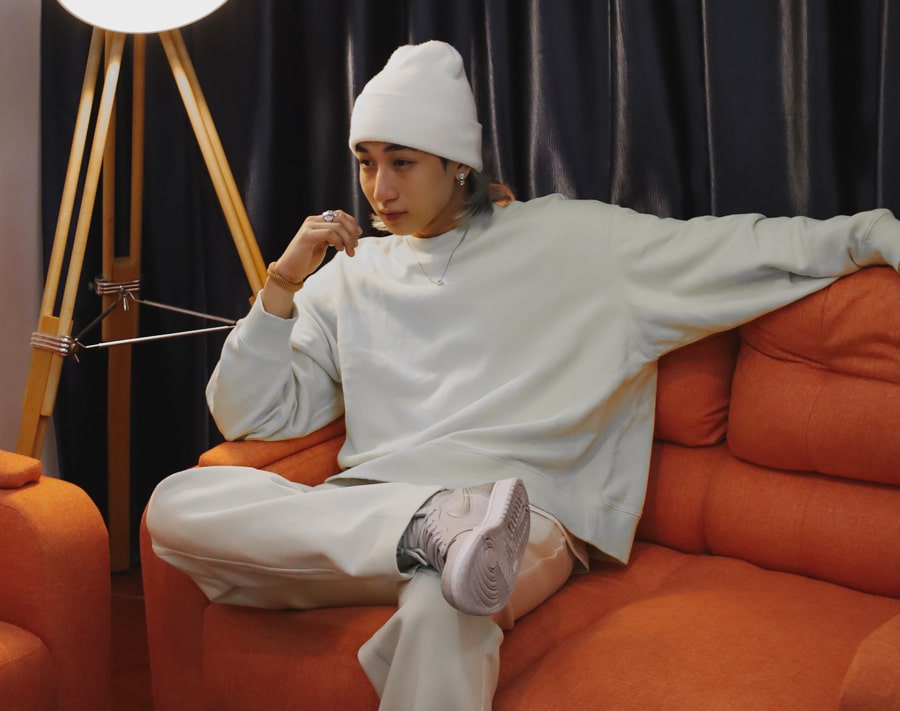 The 20-year-old content creator lays out his inspirations and fashion must-haves
They say fashion is always evolving. Trends may come, go, and come back again but as fashionistas flourish and give their own flair to these trends, they will never be exactly the same.
When talking about the new generation of fashion creators, one must follow Brian Zamora. As his Tiktok following grows exponentially with over a million likes, this 20-year-old content creator is one to watch out for. 
As an architecture student from Mapua University, you would understand how he has an eye for detail. "I have a lot of hobbies because whenever I feel something positive or negative, I use that energy to fuel up my creativity through music, painting, sketching, photography, videography, editing, working out, or fashion," he shares. "I started drawing and painting at an early age, even before I was already all about aesthetics and design."
Aside from social media, Brian also appeared in malls and TV shows, growing his audience beyond smartphone screens. As much as a bona fide fashionista today, he did not grow up as one. His style senses were stimulated by a fashion mishap when he was in grade school.
"My earliest memory of being stylish and in fashion is when I attended my graduation ball in sixth grade. It's actually quite the opposite because I looked really terrible. My suit was really baggy and not in a stylish way. After that, I swore to always look my best not to impress but to feel good about myself," shares Brian.
Beyond fashion, the architecture student also finds confidence in working out. "I play basketball and right now I'm working on my calisthenics skills and building the physique of my dreams because as much as I love looking good in my clothes I also love to look neat without one. But now, I'm combining all my skills for my modeling career and in creating content for my social media accounts that is mostly focused on fashion and aesthetics," he adds.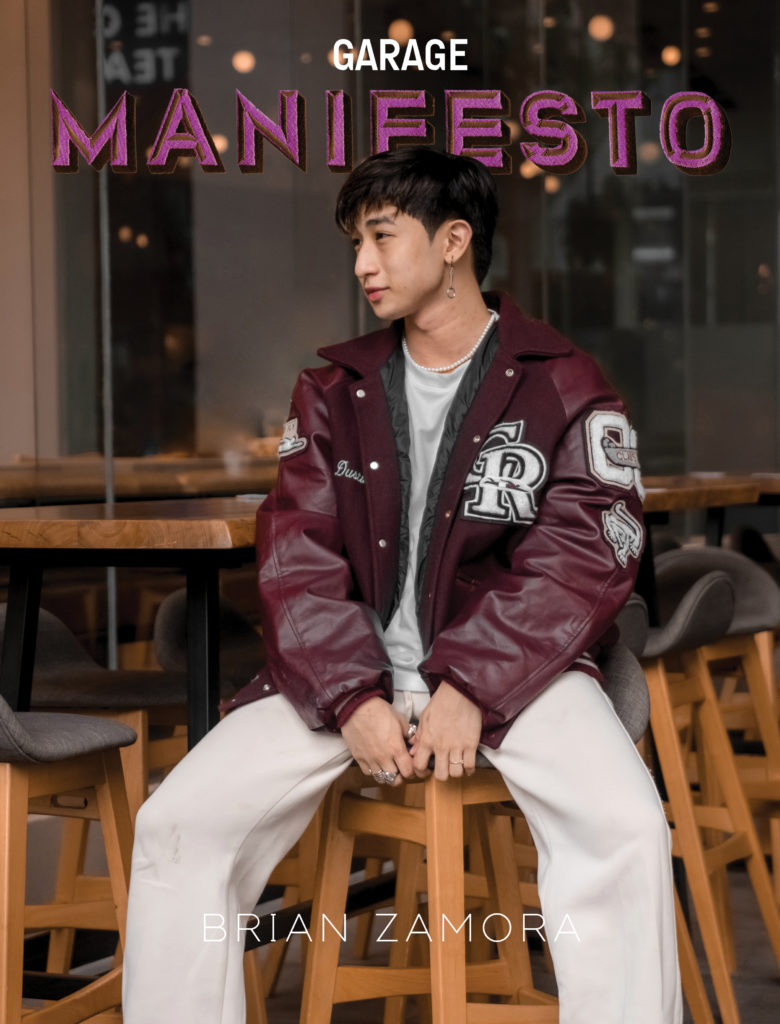 In this exclusive, Brian lets us in on his style sensibilities. He shared some tips on how to make a basic fit look special. He also shares who he looks up to when coming up with outfits for the gram. Learn some of his style below:
How would you describe your style?
On some days, I feel like dressing up casually or a little street, but on most days my fits are all cozy and minimal because I love looking clean, simple, and comfortable. After a lot of experimentation, I'd say that my style is flexible because the last thing I want to do is to limit myself to only one type of style.
Any style icons?
Now, I've transitioned into wearing more baggy clothing that are inspired by international models such as Thomas Chu, Daniel Simmons, Johnny Edlind, and Tim Dessaint. I also take a lot of my inspirations from local Instagram and Tiktok fashion influencers, and most of them are my friends like Justin Sales, Justin Agawa, Nicko Sia, Simon John, Andre Bamba, Rafael Sydiangco, Jeff Ong, Justin Bangsil, JP De Leon, Joseph Tabor, David Guison, Brent Manalo, Cee Jay Manalo, and Lorenzo Rumbaoa, to name a few. You guys better check out their accounts and trust me, they are insanely great!
What are your top fashion essentials?
My top fashion essentials are clean white sneakers because they go well with everything, fitted black trousers, plain white and black t-shirt, a blazer, and a nice hoodie or jacket. These items are really versatile and can go well with everything.
Favorite fashion accessory?
Accessories are like vitamins to your clothing. My favorite accessories are rings and bags. Most of the rings I have were given by my grandparents and some I bought as a reward for myself. I love wearing bags because the right sling bag or tote bag can elevate your outfit from five to ten out of ten! And bags are essential because since the start of the pandemic, it proved to be useful while staying on top of your fashion game.
 

 

 

View this post on Instagram

 

 
What's the easiest style tip to make a basic outfit extra special?
The easiest trick to make your outfit extra special is to accessorize. You may be wearing a simple fitted t-shirt and denim, but by throwing on a necklace, a pair of sunglasses, rings, cap or bracelets can make a very simple outfit look better.
How about your grooming routine?
In the morning, after a quick shower, I use Cetaphil facial cleanser to clean my face and I don't use any moisturizer but I always put on a tinted sunscreen before I leave the house. Then every night, I use clindamycin solution to exfoliate. To condition my hair, I use argan oil then for styling, I use wax from Lab Works.
As a content creator, what would you advise youngsters to grow their following and to get more engagement?
Social media apps are now more focused on videos so I'd say focus on uploading interesting contents on Tiktok and Instagram Reels. And consistency is always the key if you really want to grow your following. But the question I always ask myself before creating a new content is "How can I improve my craft?" I never settle for less, I'm not a perfectionist but if I can do better I'll always try to because I always want to post content that I enjoy making. Don't post to get more followers or engagement, instead post content that you're proud of making, so you can share it to your followers because who knows maybe they can get inspired.