Utilitarian, practical, and versatile: Ziggy Savella marks milestone collection with PMFF
Staying true to his design roots, the designer presents a mix of signature elements with new silhouettes 
Ziggy Savella is celebrating his brand's 10th collection in 12 years with this capsule collection for Panasonic Manila Fashion Festive. Utilitarian is what best describes the ZS Clothiers brand. And for this offering, the designer remains true to what the brand has been known for over a decade.
As we continue our battle with the pandemic, Ziggy made sure his designs are practical but still stylish. "This year, we want to harp on the idea that one can still have a sense of individuality while also being equipped with layers of protection and access to useful clothing elemental," shares the designer. "We want to remain faithful to the brand promise of comfort and visual appeal, but also adjust to what is needed given our current situation."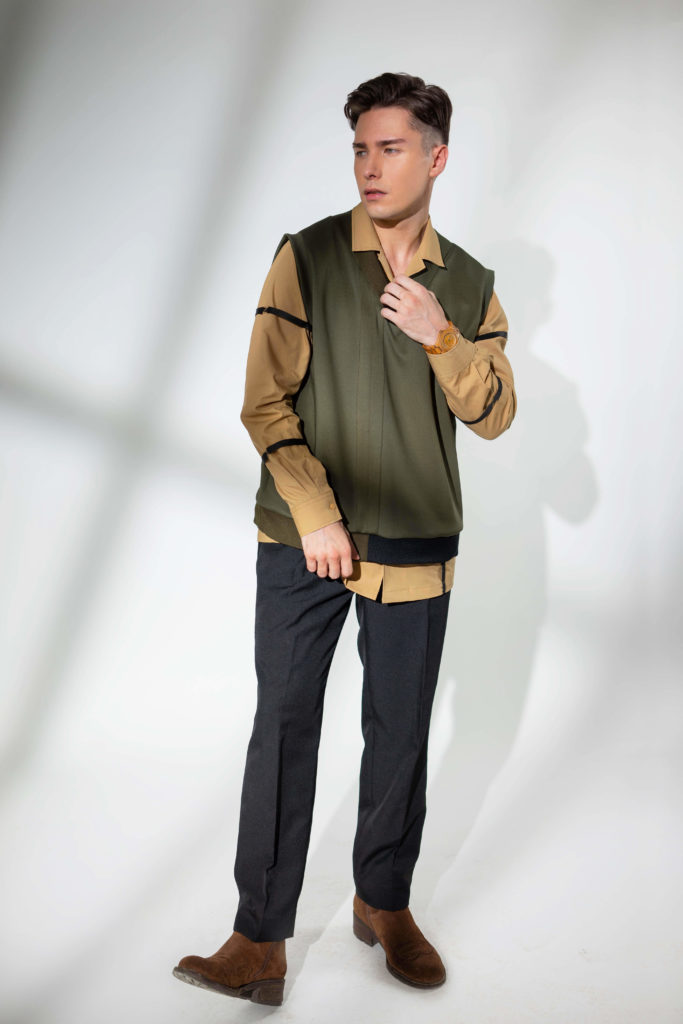 Sporty, comfortable, and functional in Ziggy Savella original color palettes, these are the elements to lookout for in his upcoming presentation tomorrow, June 1, 2021. For a preview, Garage hangs out with the designer for a little pre-show chat.
How did the new normal affect the design process of your new collection?
Usually in crafting a new collection, there's a lot of interaction with different people (suppliers, editors, models, creatives, etc). This part of the creative process is one that I really enjoy doing. With the situation now however, everything fell into place through a lot of phone conversations and shared images. This made the whole process more challenging than it has ever been. In a way, we learned to be more versatile not only in terms of the designs, but also with the process of conceptualization, production, and presentation.
What is "10, Year 12" all about?
It's been more than a year and we can still feel the gravity of how this pandemic affected us in so many ways. This includes how we present ourselves even in the comfort of our homes. In this new collection "10, Year 12," we wanted to focus on how people now mostly function in home-based settings, and present designs that will fit their needs given the radical change in their everyday lives.
What can we expect from the collection?
The goal is to still retain the appeal of the brand while adjusting to the needs of the wearer. Sportswear details are incorporated in oversized, comfortable silhouettes. Personalized graphics in our signature color ways are integrated on tailored items. Utilitarian outerwear doubles as additional protective layers, while also providing functional access to daily essentials.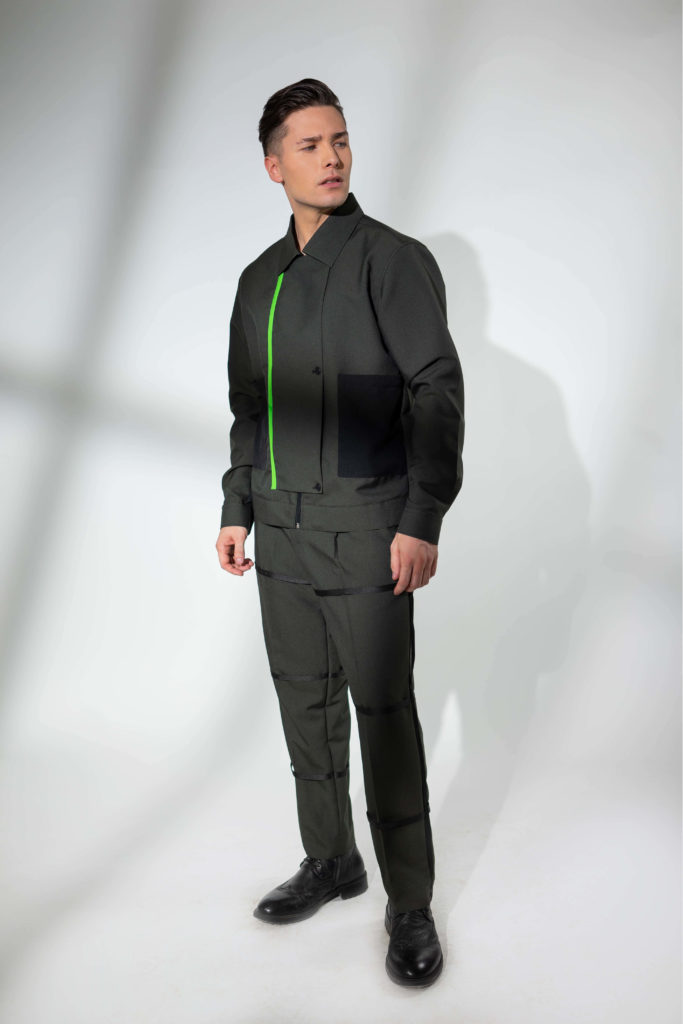 How about fresh silhouettes that have been introduced in this offering?
With the idea of the prevalent work-from-home or stay-at-home setting, the new norm clothes are cut to be extra roomier. Some are even cut shorter to provide all-day comfort.
What are the key pieces from "10, Year 12"?
For this one, we enjoyed working with a more neutral color palette, matched with some dark tones. We also incorporated the distinct pop of green that has always been present in our designs since day one. We also spent a lot of time engineering a new pattern that is present in most of what we can call the key pieces in the collection. This new pattern is evident both in our sportswear and tailored items.