Five things you need to know about new Filipino start-up, triArt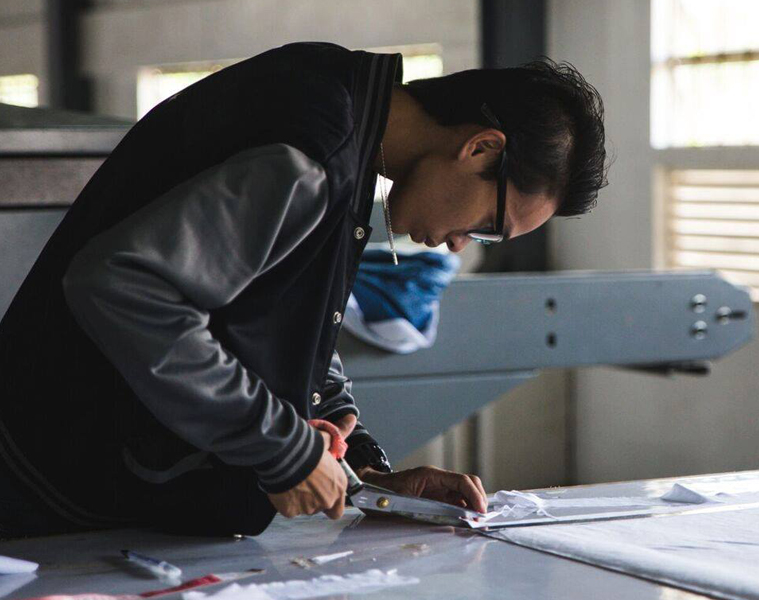 triART is a proudly Filipino start-up that sells bespoke Filipino designed art-wear. Looking to rethink the industry and with fast fashion's pollution contribution in mind, this company advocates for a less wasteful future with the message "Empowering artists with zero waste". Their retail model is designed to encourage customers to be mindful about their consumption and engage with local artists in a meaningful way achieved with (co)lab. Here are five fast facts about triArt.ph
https://www.instagram.com/p/CFzGjTWjaiT/
1. From their logistics to designers, triART's systems are all Filipino. Their (co)lab artitsts are Jappy Agoncillo, PAPILIO, Lee Caces, Distort Monsters, Cab Nov, Tropical Futures Institute, Jethro Olba, Appreciate Y'all, and Silcero.
2. Their polyester garments are made with Repreve yarn, a patented US technology that recycles plastic bottles into high quality sports fabrics, while their 100% cotton garments have minimal finishing giving them a natural feel while reducing water pollution.
3. When triART agrees on a (co)lab, the company only produces the exact number of orders, meaning there is zero waste and zero inventory, making your art-wear is highly exclusive and collectable.
https://www.instagram.com/p/CD6J9Q8juRJ/
4. Anybody can contact triART to start a (co)lab. Designers, small businesses, and graphic artists are all encouraged to bring their branding and designs to life.
5. Customers can engage with artists and triART to discover more and gain insights into the (co)lab process. Utilizing social media, triART is seeking to make fashion an interactive community.
You can pre-order triArt art-wear starting October 1, here.