Discovering Bad Bunny and his wickedly good music and vibes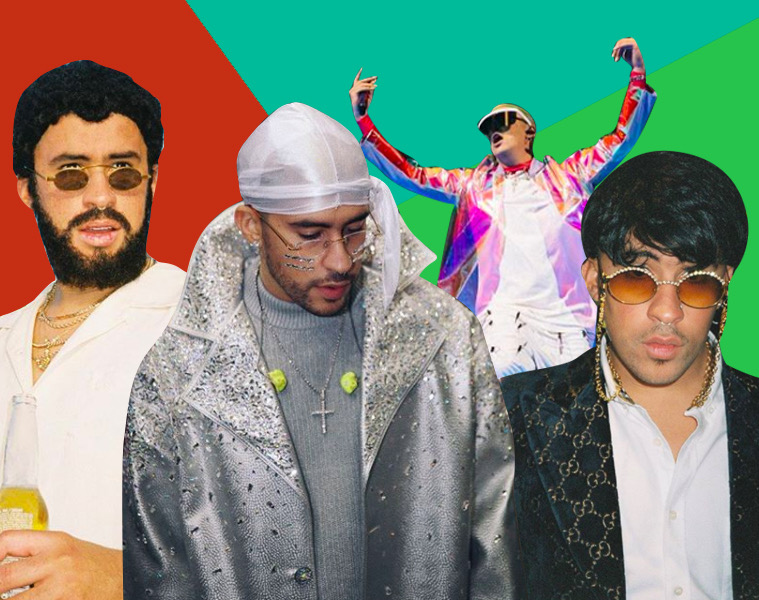 Easter just ended and although we were not able to hunt for eggs due to quarantine, we happily found Bad Bunny instead. You probably remember him share the Super Bowl stage with fellow Latinos J Balvin, Shakira, and J.Lo earlier this year. You may have also heard his song "Soy Peor, Mia" with Drake and "I Like It" with Cardi B featuring J Balvin.
Bad Bunny has released three albums so far including X100pre, Oasis, and YHLQMDLG, which means Yo Hago Lo Que Me Da La Gana (Spanish for "I Do Whatever I Want"). His latest and most exciting drop is currently making waves in the industry.
Benito Antonio Martinez Ocasio, also known as Bad Bunny, recently shared on an interview that he got the nickname from his childhood photo dressed in a bunny outfit. And it's pretty apparent that the rapper puts a lot of thought (and effort) on the things he wears just by looking at his Instagram.
https://www.instagram.com/p/B1w0F4khERC/
https://www.instagram.com/p/Byf7gPZhIUQ/
To be honest, it was not his music that made me search him up in the first place. Instead, it was eyegasm before eargasm. Stumbling upon his glow up video, I immediately turned the quest to Twitter where Bad Bunny thirst tweets came in droves. After that, I got curious and eventually hooked. Look at these two videos to see what I mean:
I didn't understand what he meant with those lyrics, but hearing yo perreo sola and bichiyal the first time around spoke to me on a whole different level. Think hypersexualized Zumba and aerobics class, that's how it sounded to me. And it's not all wrong to imagine the song's effect to be that way because, as Bad Bunny would describe Yo Hago Lo Que Me Da La Gana, it's all about dancing and having fun.
As I learned more about the artist, I gravitated more toward his life views. Recently, the Grammy award winner shared his views about sexuality, describing it as fluid. He has also been an ally of the LGBTQI+ community: leading protests against a Puerto Rico governor and his damaging views on sexuality, as well as calling out reggaeton artist Don Omar for his homophobic remarks. Bad Bunny performed in The Tonight Show with Jimmy Fallon with a slogan shirt that read "They killed Alexa, not a man with a skirt," a clear tribute for the slain Alexa Negrón Luciano. There's something about artists who know who they are, what they fight for, and are unprejudiced that makes them worth supporting.
If you see me dancing and grinding this summer, you probably best assume it's with Bad Bunny's music, especially now that he's just released a timely song about being in quarantine due to COVID-19 called "En Casita". Enjoy his Latino beats and learn more about Bad Bunny by following his fun and amusing Instagram account.