How to find a date while on quarantine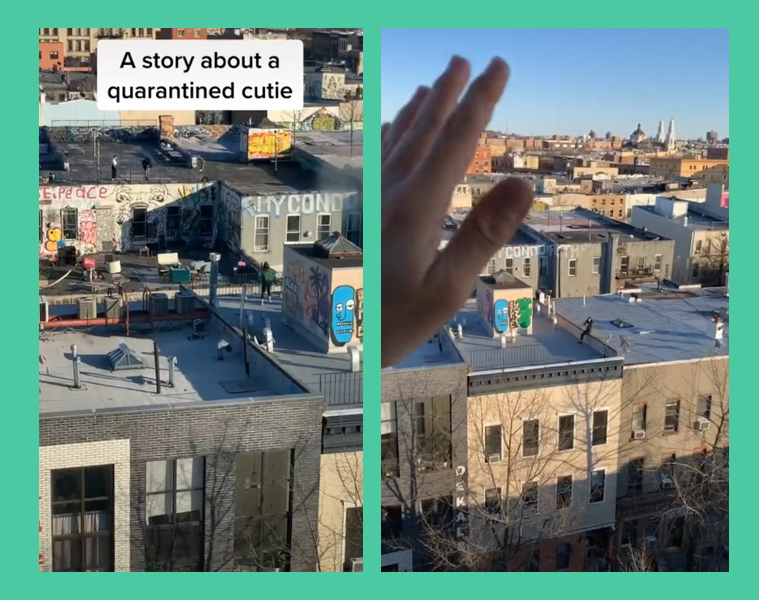 Forget about Tinder or Bumble. There are new and more creative means that people can try to find a date while being on lockdown during a quarantine.
Exhibit A: Jeremy Cohen.
Jeremy Cohen, a New York-based freelance photographer and admitted hopeless romantic, recently posted a Tiktok video on his real experience of asking a complete stranger out on a date. The object of his affection? A girl he saw dancing on the rooftop of a building across his apartment. To get her attention from a distance, the 29-year-old Brooklyn native used a drone to fly over and start their love story.
"I looked out my window and I saw this girl dancing, perhaps to a Tiktok song. I needed to say hi to her, and so I waved from my balcony. She waved back," he narrates on his video. "I grabbed my tape, pen, drone, and paper. I wrote down my digits and taped it onto my drone. Flirting is normally daunting for me. But since I've been quarantined in my apartment, I scream for some social interaction. 2020 is off to a terrible start, but I still needed to make my shot."
I can't believe this actually worked and yes this is a real story pic.twitter.com/X5KbBl0qIe

— Jeremy Cohen (@jerm_cohen) March 22, 2020
The result? The girl picked up the drone, and Jeremy exclaimed when he got a text from her an hour later. We will be following Jeremy's Tiktok page for the continuation of this love story in the time of coronavirus.
Image from Jeremy Cohen