Often, the difficult part in running is in getting started, especially when you have no tribe to run with. Good thing, then, that decathlete Jules Aquino is rooting for runners-to-be to succeed with a new initiative formed in partnership with Adidas Philippines.
Adidas Runners Manila is a running community comprised of national athletes and running coaches who can help any running newbie get started on the sport and develop a sustainable workout regimen: Ani de Leon-Brown, Nylah Bautista, Arlene Agulto, Chris Everingham, Frank Hoban, and, of course, Aquino.
"We're focusing on [2019 as] the year for running," Aquino says. "This year is basically Run Your Year."
The initiative was kicked off with a running event held last month at the Bonifacio Global City, with participants made to write down their running goals for 2019 and then go on a 5k run with Aquino while wearing a pair of Adidas SolarBoost shoes. Following the run was a power breakfast at Caravan Black Coffee and a nutrition session led by holistic wellness and lifestyle coach Nikki Torres and kettlebell Master of Sport Nat Cruz, tailored to help the participants understand better the kind of fuel running requires.
Aside from being a sport that doesn't require tons of equipment, running can also be combined with other forms of workouts. "A lot of people are getting into running, Spartan Race, and the obstacle routines. People have become more and more active," Aquino says. "With all the sports and new things coming, you have to be in condition. You can't just cut out cardio out of your routine. You got to run!"
But before you hit the ground running, get your feet into a pair of trusty running shoes, like the Adidas SolarBoost, which is now available in two new colorways: Marine and Ash Grey. Both feature pops of high-res yellow and weigh only 295g, engineered using cutting-edge Tailored Fibre Placement technology for proper and precise support to the feet.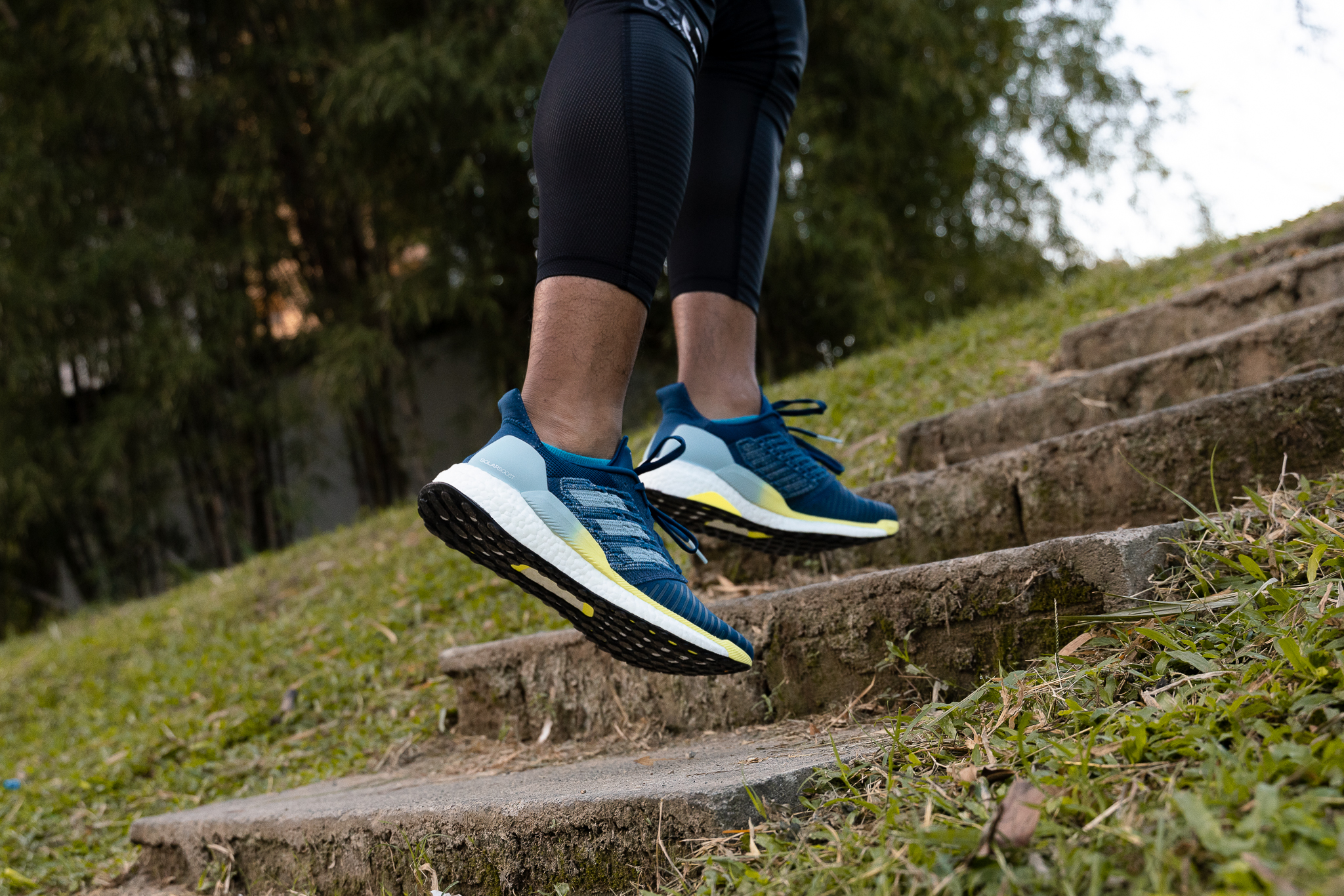 Join Adidas Runners Manila and enjoy free running and training sessions every week by following them on Facebook.