What better way to celebrate an unapologetic brand's milestone than to throw an unapologetic party? A feast that included cakes with sneaker toppings and shoe-stuffed jellos. A yacht cruising the Manila Bay coastline.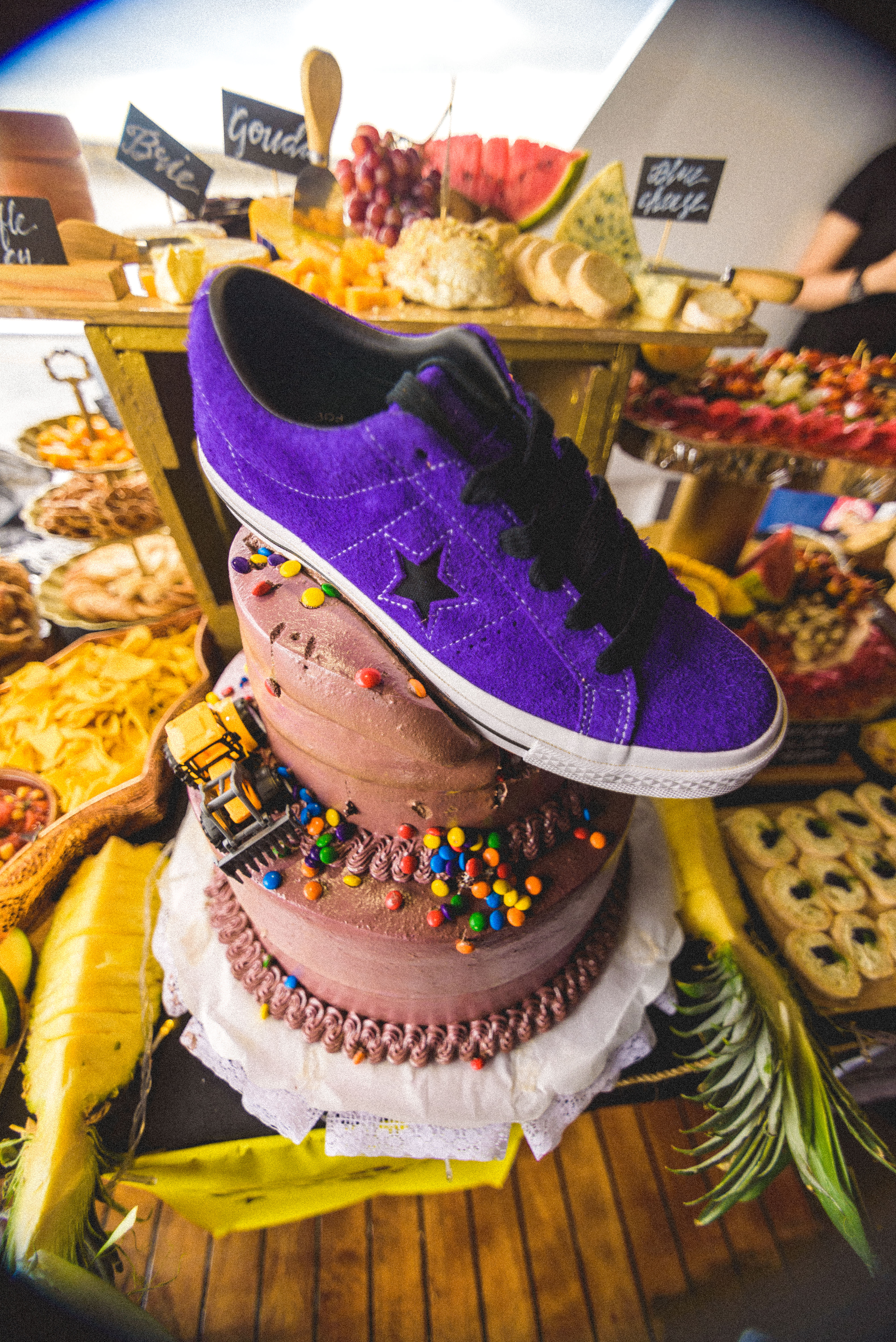 All these were present at Converse's launch of its new Dark Star collection, in celebration of the brand's AntiHero attitude and in continuation of its Rated One Star campaign. The new collection is a seasonal remix to the One Star icon, paying homage to the silhouette's skate culture heritage, which began in the 90's.
Converse's iconic star emblem is the center-point of the premium suede upper and comes in black for one of the first times since its original debut in 1994. Matching black laces feature the phrase "Sworn to Fun, Loyal to One," while the mid-sole hosts a thin black pinstripe.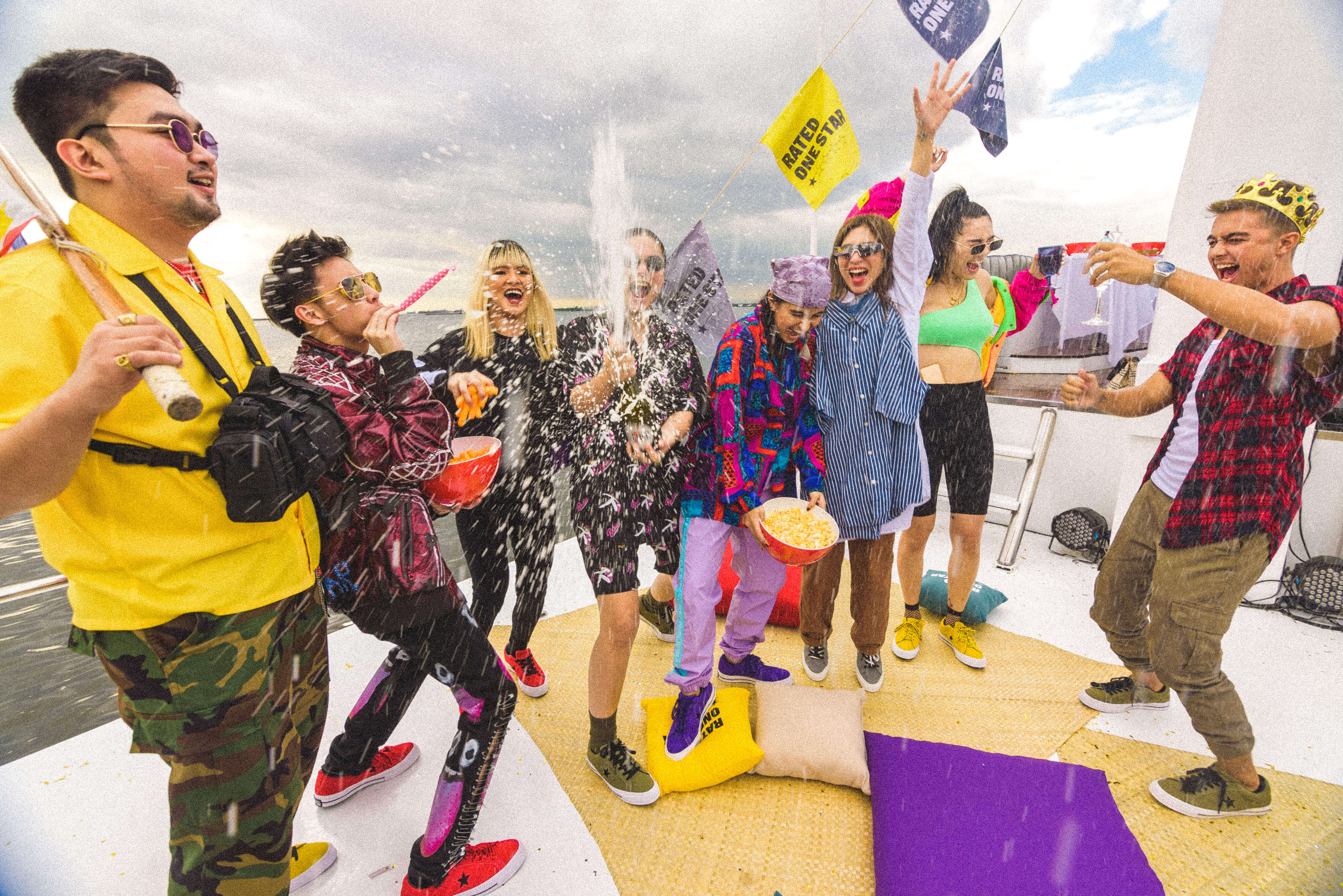 The Dark Star collection comes in bold color ways: Field Surplus, Court Purple, Enamel Red, Bold Citron, and Almost Black. Rocking them during the launch were the Converse AntiHeroes Patty Tiu, Issa Pressman, Marga Bermudez, Keiko Nakajima, and Jessica Yang, and Converse X ambassadors Macauly Lofgren, Cara Lopez, Thomee Mercado, and Johan Kyle Ong.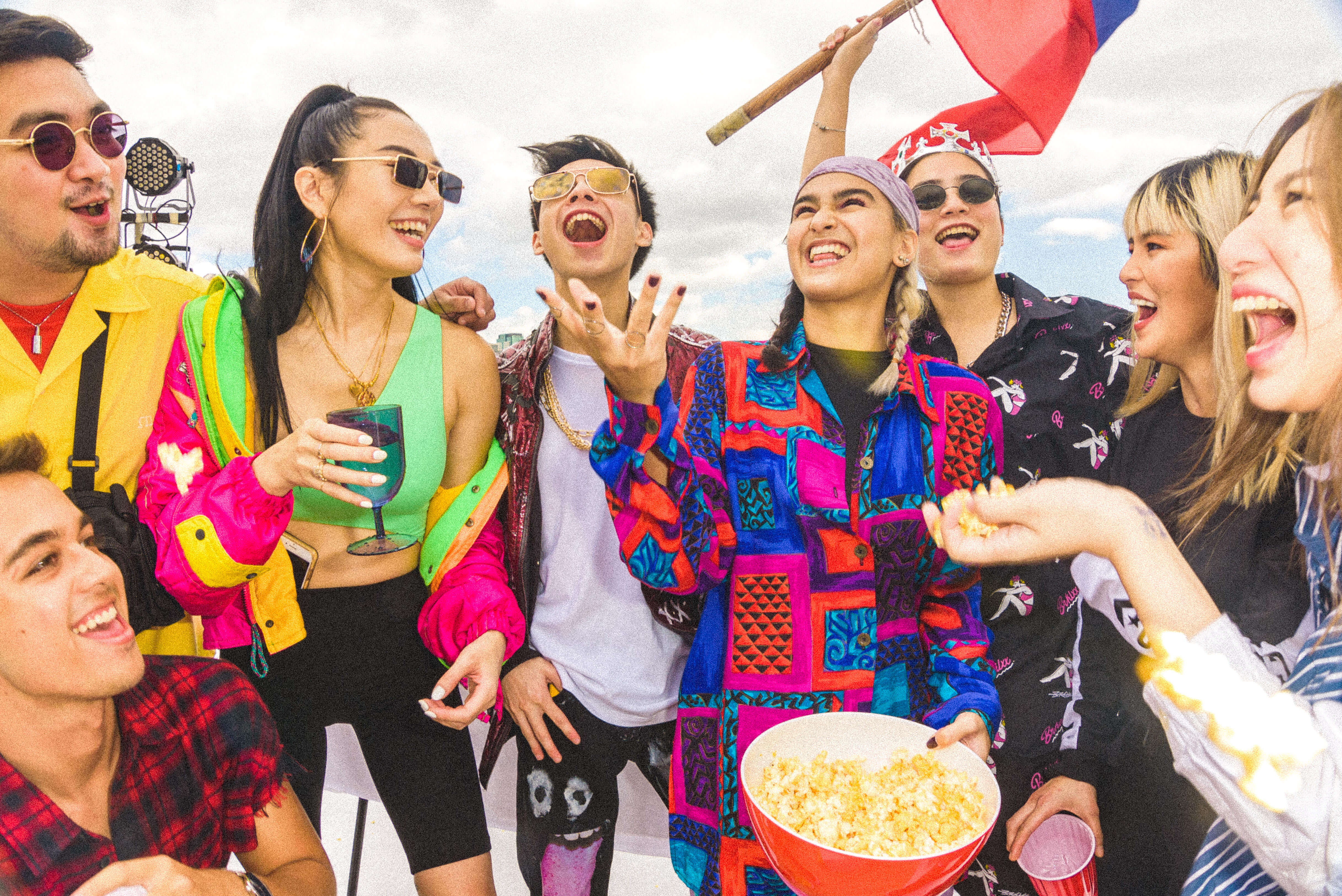 Even as the sun was setting, the launch party went on, and Garage got to sit down with the AntiHeroes and Converse X ambassadors to talk about being part of the Rated One Star collective and representing local culture in a creative global community.
Being part of the collective for quite some time now and having met and interacted with other AntiHeroes, what do you think really sets this group apart?
Marga on the Mic: Rated One Star and Converse are set apart from everybody else [by being] a group of people who don't give a fuck. Just people from different industries, doing different things, may it be performing, dancing, or designing clothes.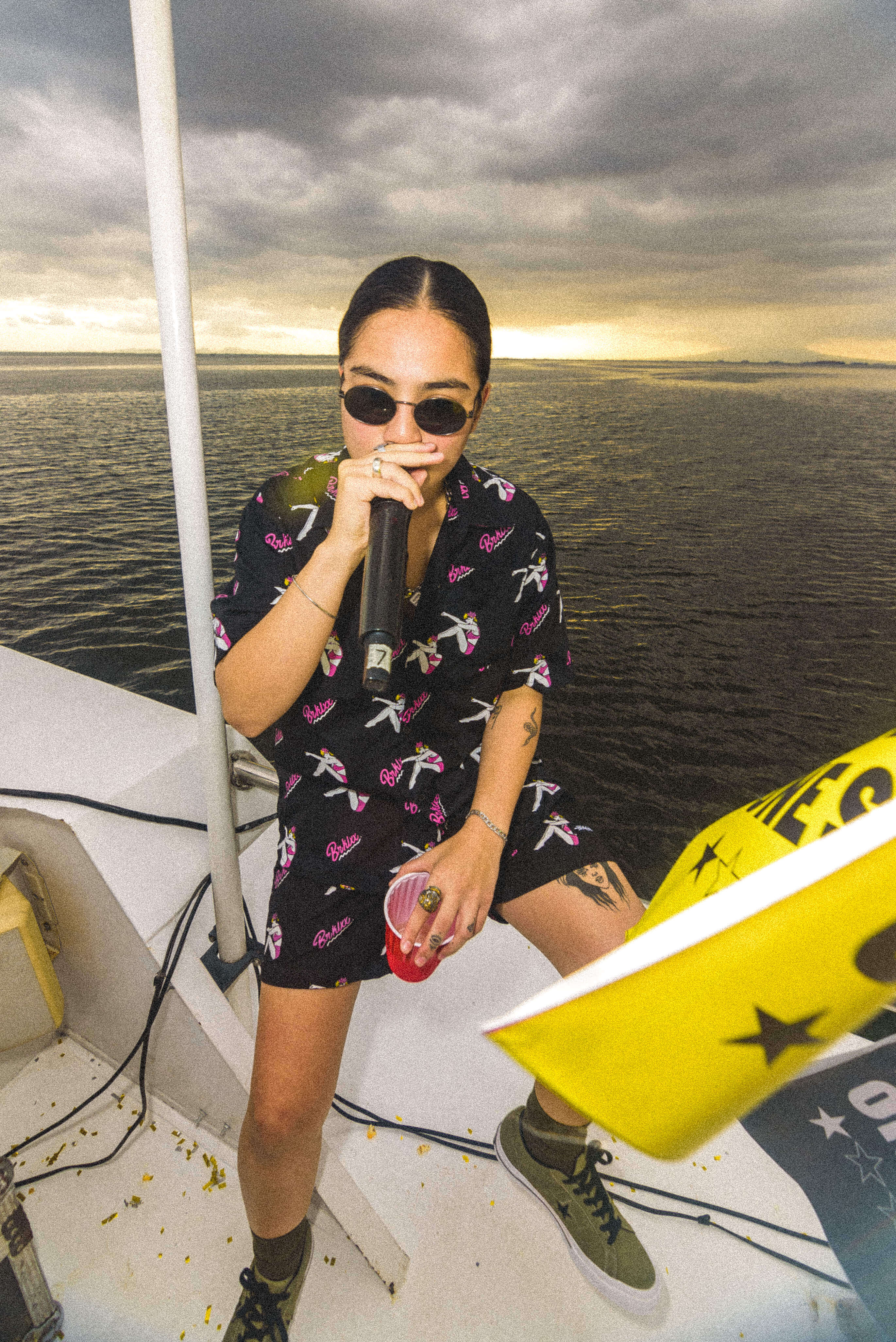 Issa Pressman: People in the collective stand out on their own by being in their own element. We're all the same [when it comes to] being unique and different. We have our own styles, ways of thinking, and perceptions.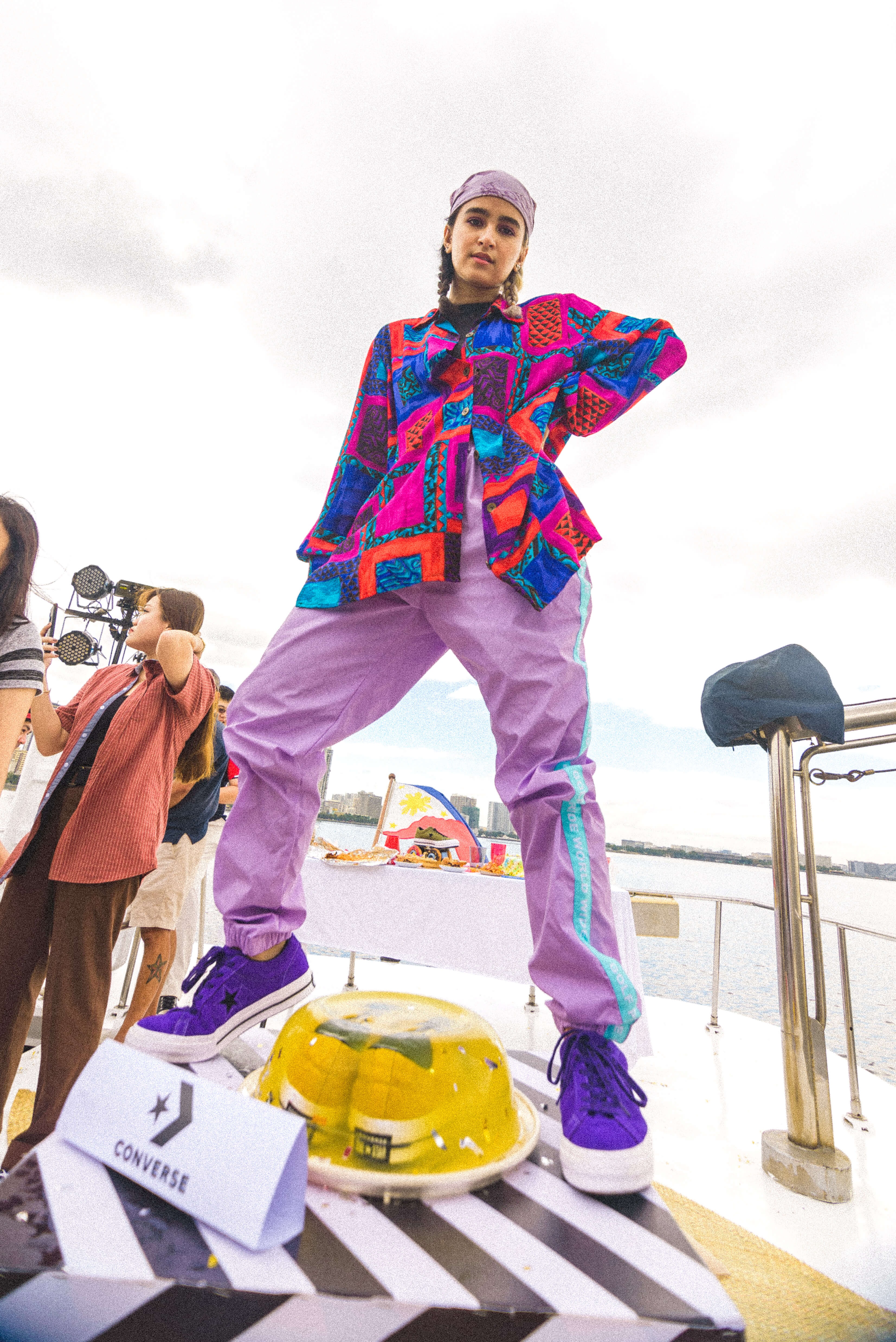 Jessica Yang: I guess the people I traveled with for Rated One Star best represent One Star in their own countries and regions. They are cool in their own way. You know how some of them wear super nerdy clothes, but then they have tattoos everywhere? Whatever they think is the most comfortable and rocks their personality, they'd wear that! That's why I love them; they are so confident. And society would sometimes look down on them because they are skaters, artists—they don't have "dream jobs." But every time I talked to them, I'd get surprised. "Oh, so you're doing that, too?" 'Cause you don't see that from the outside, you don't [immediately get] who they are. And they don't care [if you don't].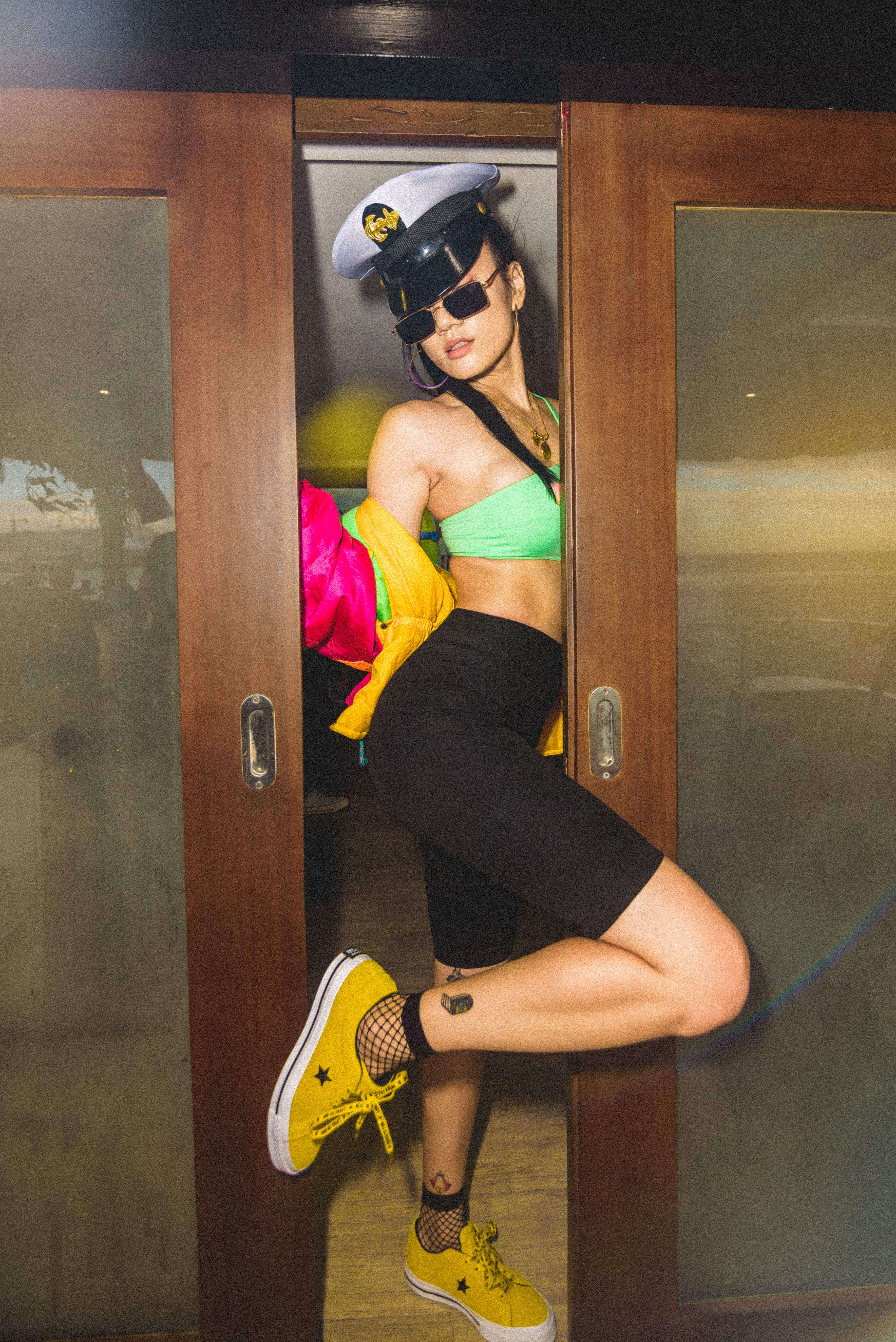 Garage: And what sets you apart from the crowd?
Patty Tiu: What sets me apart from other DJs and musicians is I'm not afraid to educate a specific crowd. Even if a crowd's not reacting, what's important to me is educating them on another kind of music, another genre. As "Deuce", I play trance music, which is not so big in our country, so that's what I push for.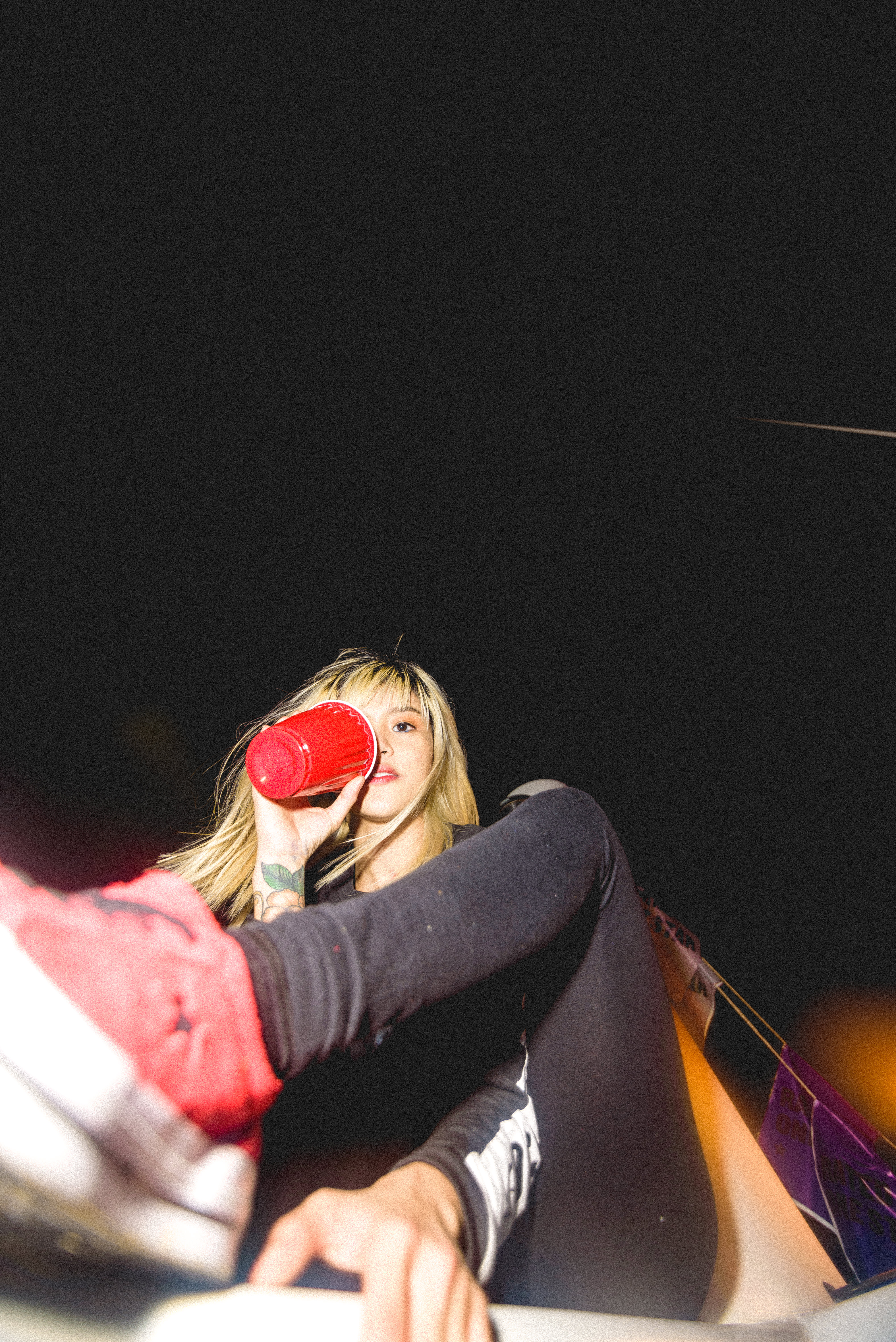 MOTM: I don't give a shit about what people think [of me]. I just do what I do. If it matters, it matters. If it doesn't, it doesn't. I just want to be able to do things that make me happy, and what makes people around me happy.
Keiko Nakajima: I think it's my style that sets me apart. We all have our own unique style; I, for one, can wear One Star with anything, from [girly] dresses to [clothes influenced by] hip-hop.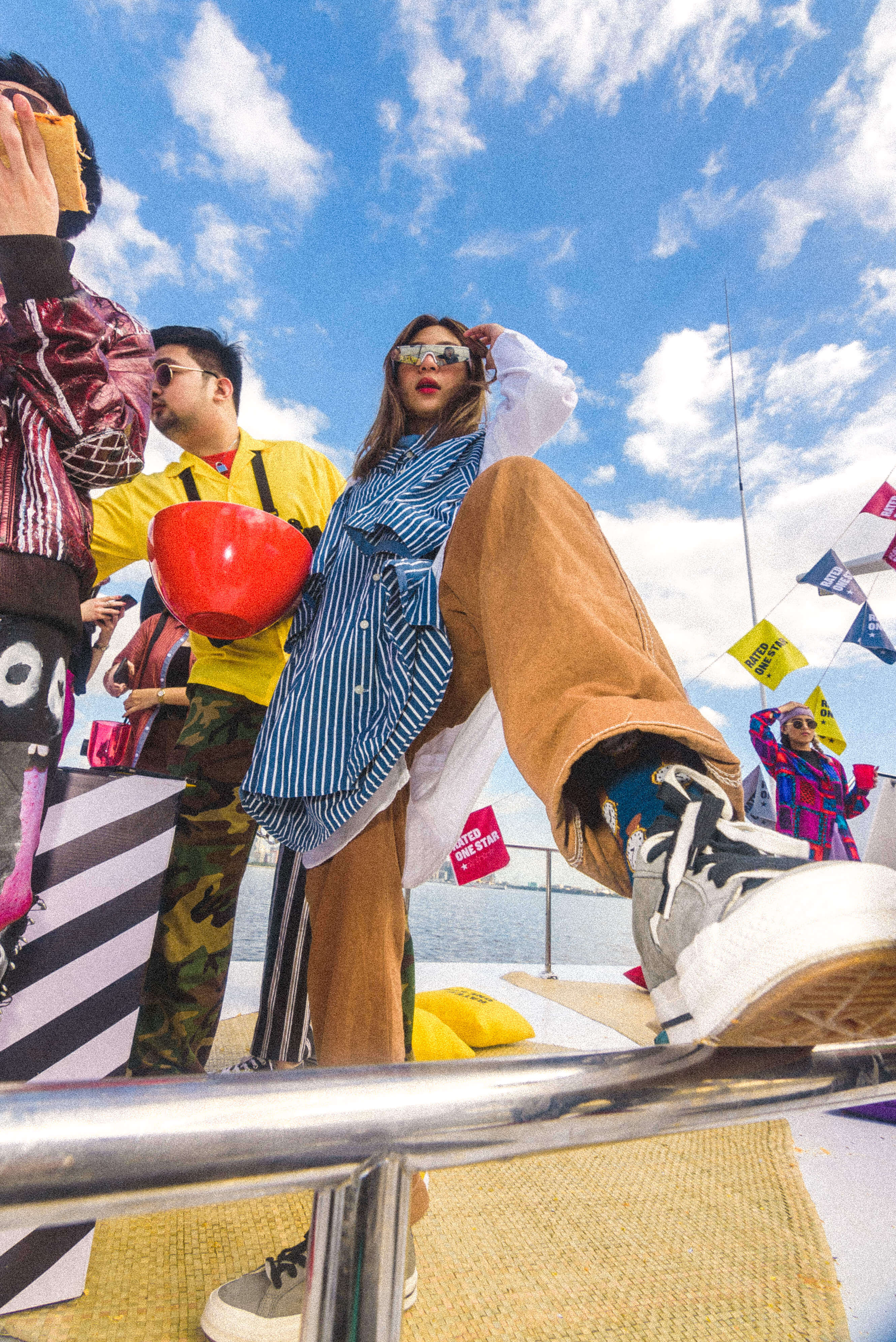 IP: I'm fun, sometimes crazy. Most of the time, it's crazy. I'm proper when I have to be proper, but I'm extra, extra fun when [I'm having] fun—I hope. (laughs)
JY: I guess just by being myself, because there's just one me in the world. How do you set yourself apart? You just have to be you; there's no secret to it. You're different from everyone else because you're the only [one who's just like] you. If you think, "Okay, I'll dress like this, I'll do this, so that I'll be different from the rest," then you're not a One Star. It just has to come out from you [naturally].
Can you tell us more about Converse X?
Macaulay Lofgren: Converse X is a community of like-minded individuals who are all creative and outspoken, who don't follow the trends, who do our own thing. It officially launched last August as a global community. I think there are about 24 countries under this community. To name a few, there's Chile, Poland, South Africa, Thailand, Australia, New Zealand, then we here in the Philippines.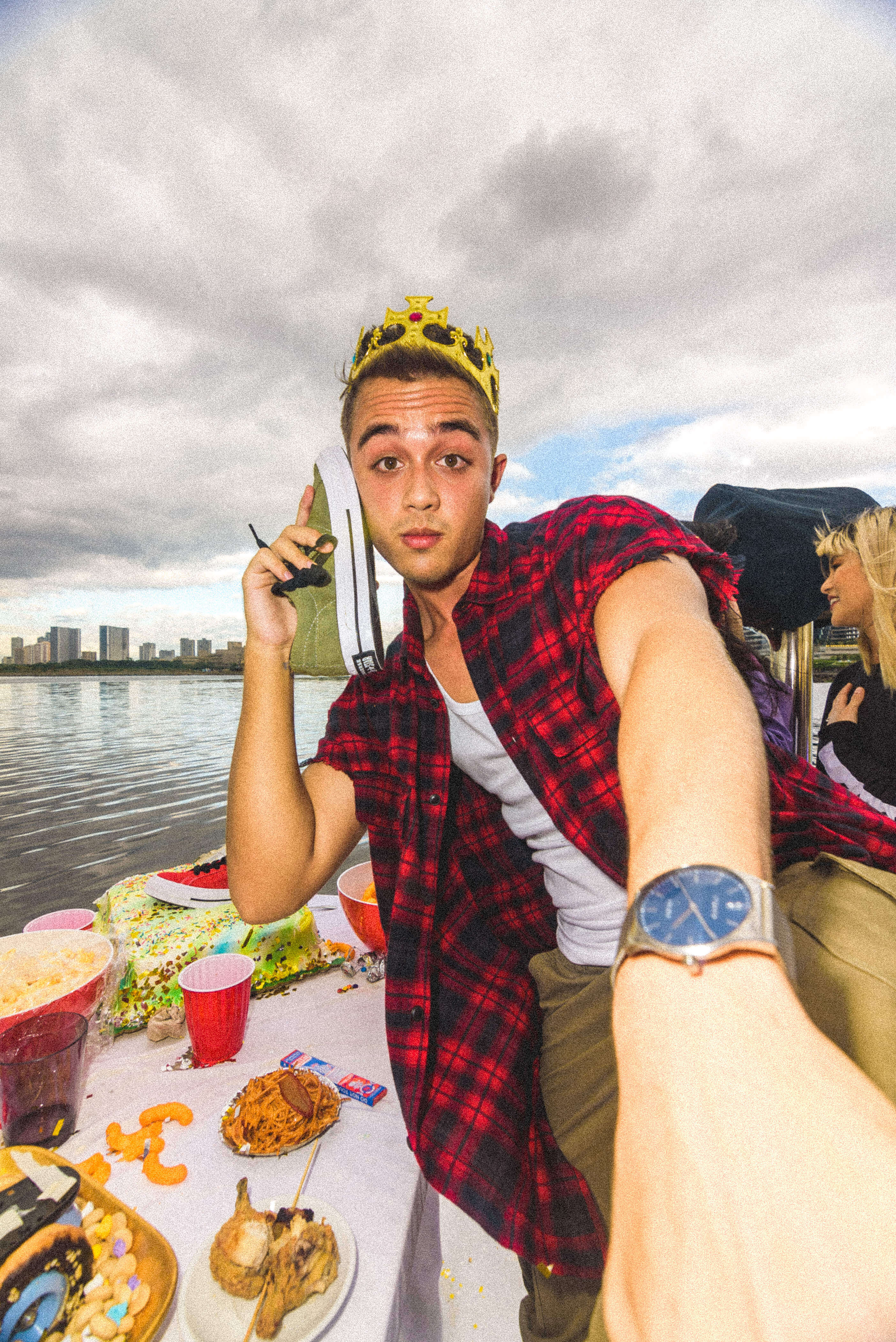 How do you relate to the group?
Johan Kyle Ong: I normally hate following trends, so [when I was invited to be a part] of this group of individuals who are not afraid of themselves for a campaign, I didn't even question it. I said, "Sure, why not?"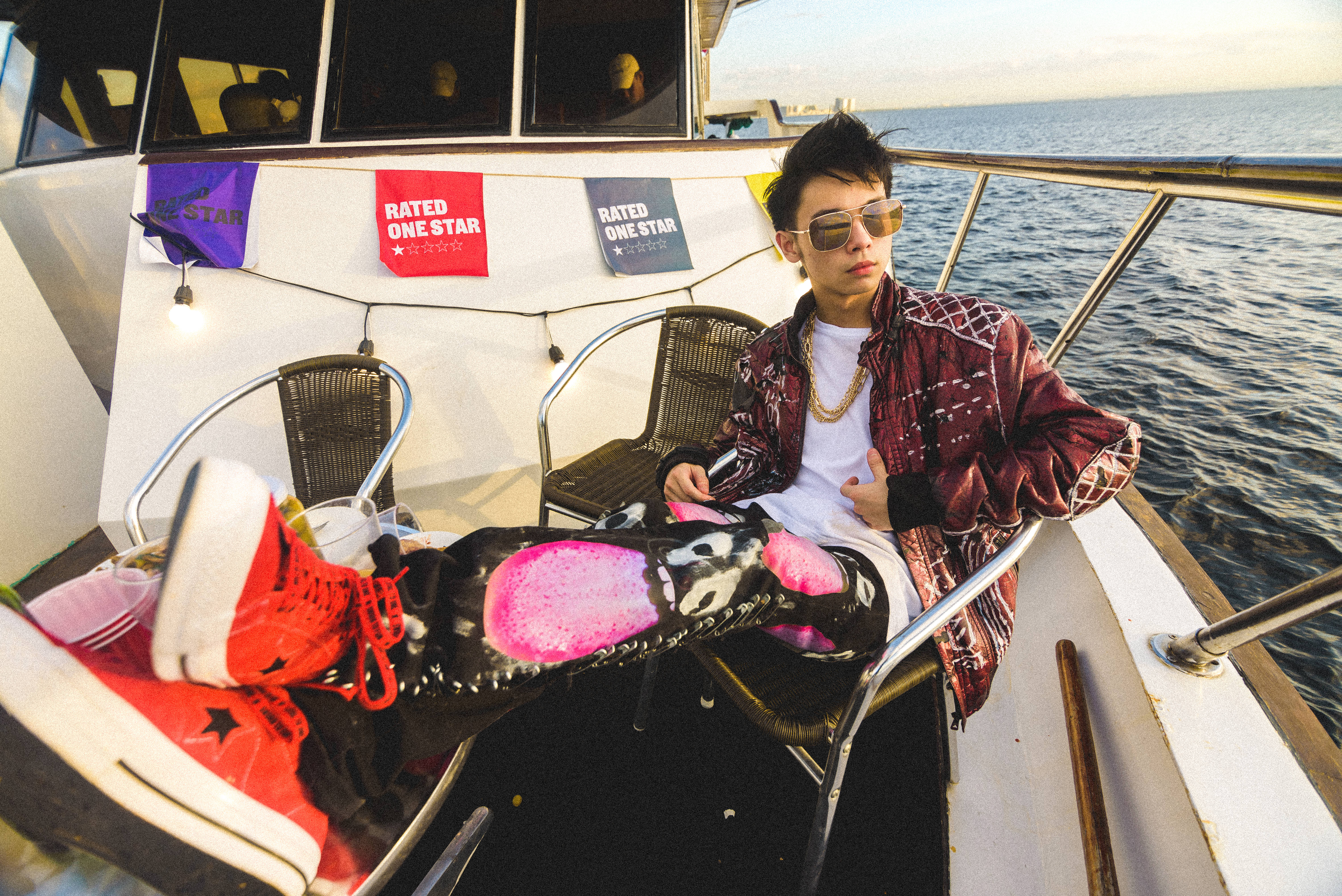 Thomee Mercado: I attended the first Rated One Star campaign launch last year at Dulo MNL, and I saw there some performers and artists who are underdogs [in the local scene]. I knew then that something's gonna happen here. Converse is giving a platform and a spotlight to creatives who don't have any voice in the scene. I was excited.
Cara Lopez: Not a lot of brands actually see that there are kids trying to make a name in the industry [even] without having anything, [and the only way for them is] by making something out of nothing. And it's hard, especially here in the Philippines. So I felt relieved that Converse sees that there are people here who are doing that.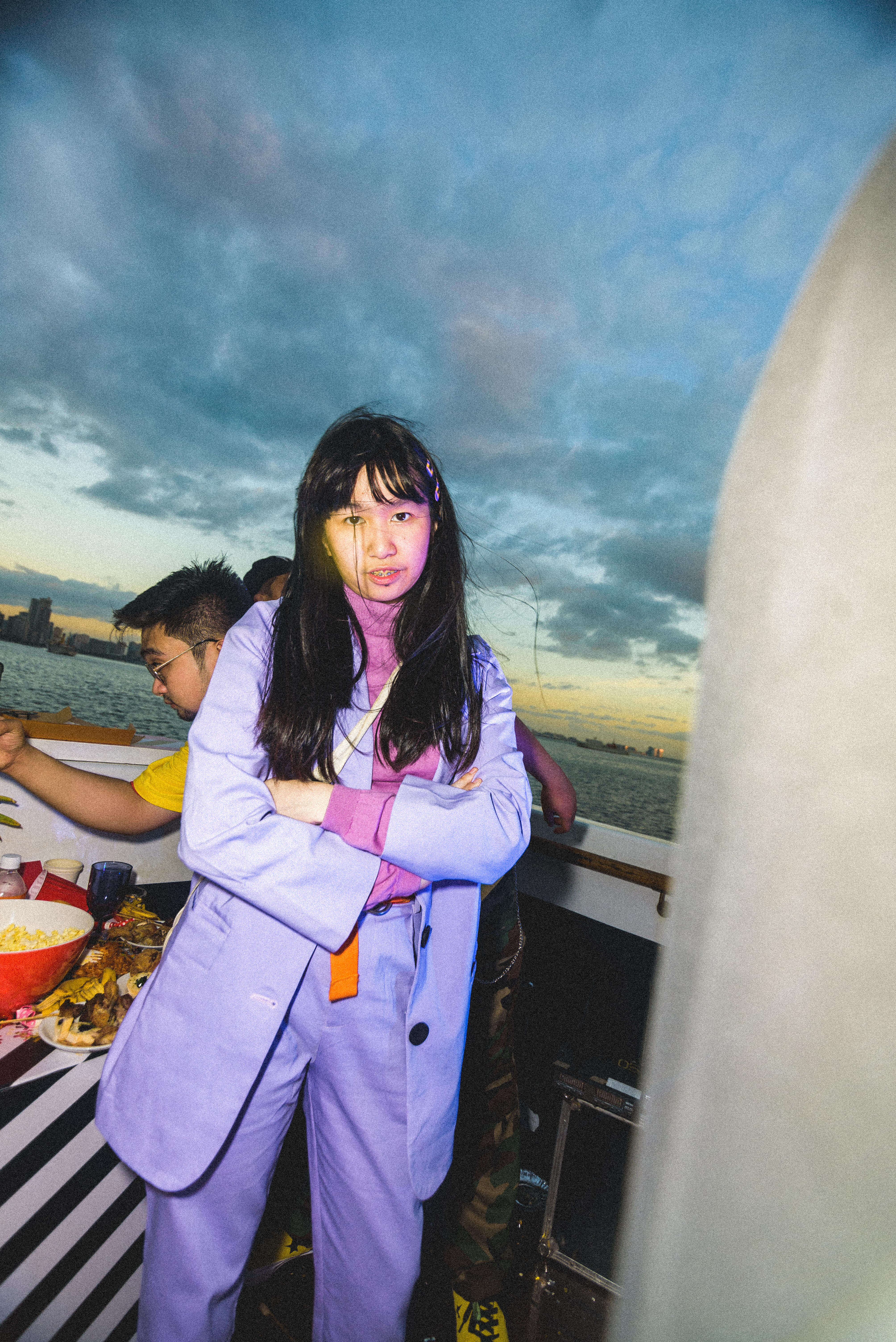 What defines the Pinoy brand in the Converse X collective?
ML: I actually went to LA as the representative of the Converse X Philippines. I think what we really bring to the table is that kind of vibe of not being afraid to have fun at any cost.
JKO: And [we're] very warm. The affection.
ML: Loving!
CL: Here in the Philippines, it's hard to be yourself, because [our society is] known to have standards. For a Converse X kid, you gotta have actual guts to be yourself in this country. You have to set a standard for yourself. Setting standard for myself [means] not limiting myself to do anything. That's what Pinoy Converse X is: Not being afraid to still be here, and being the person who doesn't reject yourself.
TM: Converse X Philippines is really different because of the street community here. Bringing Converse One Star to the country is like reaching out to our street culture, which is big. I think showcasing the art and talent of the content creators and creatives here was inspired by that, like in how we wear local brands.
Last question: What is the most relatable trait you have?
ML: My thirst for life. Nowadays, with social media, and media in general, we always want more, we consistently look for more. I feel that's a trait I've had before [joining] Converse X. If Rated One Star and Converse X had taught me anything, it's to be content with what I have and live the shit out of life that I have now.
TM: Yeah, to just have fun.
JKO: I always have fun and live life to the max. Also, I have terrible sleeping habits. I think that's relatable.
ML: I think one relatable trait that a lot of Converse X kids have is their wanting to be original. We want to be ourselves; that's what we're focusing on in social media now. You do you, and you shouldn't care what everyone else thinks.
JKO: I think everyone wants to be themselves but they're holding themselves back because they're afraid to be judged by others. But what we do and try to promote is that you really shouldn't try to care what others say because it's your life.
TM: Be cool with who you are and don't let society define you. Just express what you want to express.
For more news and update follow Converse PH on their socials.