Time flies when you're building a wardrobe that's finally as functional and timeless as it is low-key stylish. Uniqlo has been in the Philippines for only six years, and yet it feels as if the Japanese LifeWear brand has been everyone's go-to for closet essentials for much, much longer. And in celebration of its sixth anniversary, Uniqlo opens today, October 5, its first global flagship store in the country, which also happens to be its largest in Southeast Asia.
With two stories and spanning 4,100 sq.m., Uniqlo Manila carries the label's full collection of LifeWear. It can feel daunting navigating such a huge shopping space, but we clue you in on some of the details to look out for when you make your first shopping trip here.
Get on the (first) floor
Upon entry, you can immediately gravitate toward either the menswear section to your right or the womenswear section to your left. Within each section, subcategories are easy to find. The Technology Section on the first floor, for instance, is where you can find Uniqlo's AIRISM and HEATTECH lines—handy for when you're building a travel wardrobe.
When you're shopping in a hurry (like when you're in the middle of a fashion emergency and need a change of clothing ASAP), finding exactly what you need is easier with the extra large panels that identify which pieces could be found where, some relevant fabric or silhouette information, and the available color swatches.
The other section at the first floor is dedicated to kids and babies, which is located at the farthest end of the store and is said to be the biggest Uniqlo Kids and Baby section in the Philippines—very helpful when you need to start your Christmas shopping for your inaanaks.
Don't resist gawking upward while you're on the first floor, by the way, because you'll find the soothing sight of rotating mannequins in the store atrium display windows, plus the LED displays lining the ceiling. The mannequin display and the atrium are signature features in all Uniqlo global flagship stores.
Up the second level
Escalators in both the right and left sections take you up to the second floor, where the UT, Travel, and Special collections are held.
You might find yourself gravitating toward the dedicated UT and Collaboration area first, with its special mannequin display that showcases a collaborative design project between Japanese stylist Shun Watanabe and Filipino visual artist Leeroy New.
On second thought, you might want to run to the section where you can try out the yet-to-be-released game Jump Force by Bandai Namco Entertainment. This exclusive opportunity to try out the game comes with the arrival of JUMP UT's latest collection, and Uniqlo Manila shoppers can enjoy this gaming experience until December 31 of this year.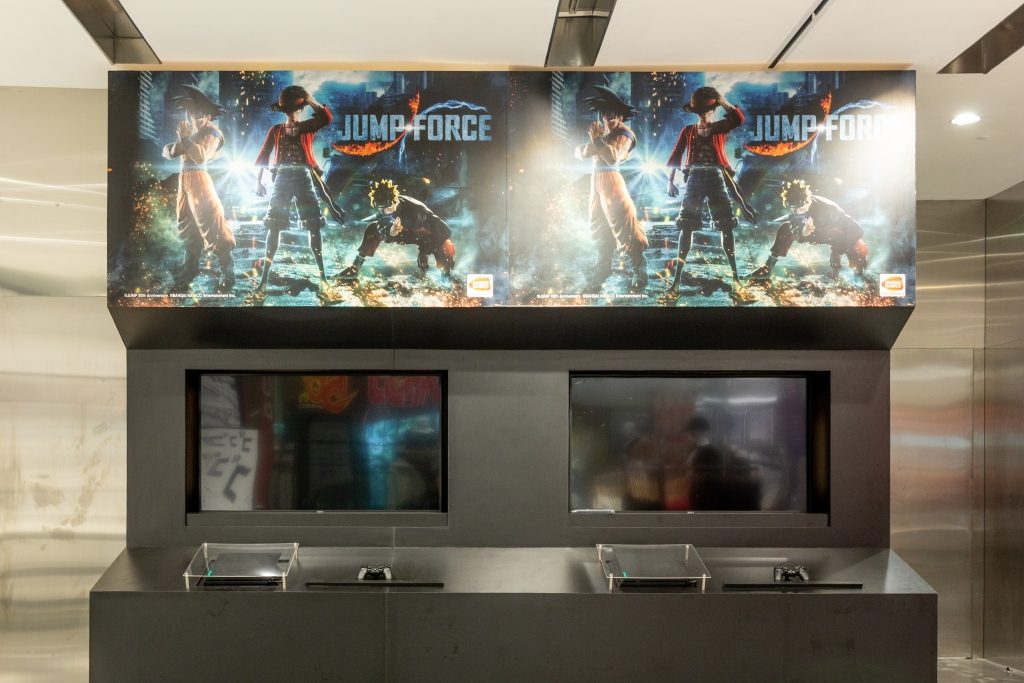 More than shopping
The LifeWear fashion is great, but the experience of Uniqlo Manila is pretty special on its own, as the store was designed in partnership with Manila creatives, the better to merge local and global flavors in one space. Within the clean, bright, and airy store, you'll find the Plus63-designed art pillars that reference Uniqlo Manila's opening campaign "Our Future Is Here" with murals that depict everyday life in the urban capital.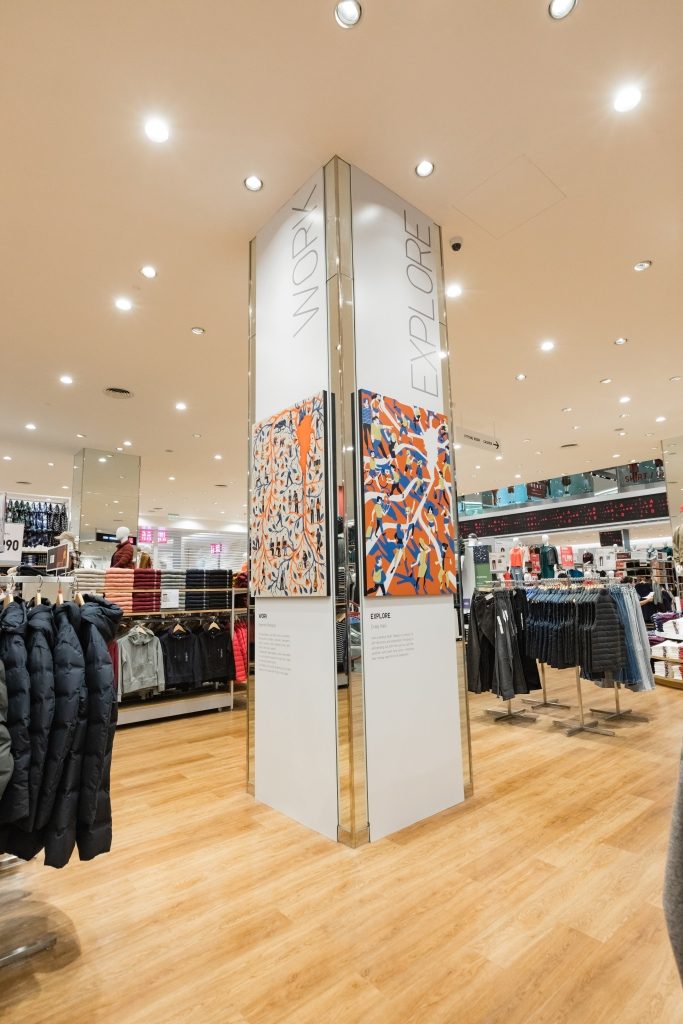 Listen closely when you're browsing through the racks, and you'll hear the in-store music soundtrack produced exclusively for Uniqlo Manila and co-created by local music acts under the direction of Erwin Romulo and Malek Lopez. Then, should you get tired from all the walking and shopping, you can have a seat at the Kenneth Cobonpue lounge furniture set up at the store terrace, which serves as a community area for shoppers.
Opening promos
In celebration of its opening, Uniqlo Manila has some very special offers. Aside from selected items sold at special items, customers can get a limited edition Uniqlo Manila tote bag for a minimum single receipt purchase of P3,000, and a limited edition Uniqlo Manila tumbler for a minimum single receipt purchase of P5,000. These promos are available until October 7.
So now you know where to head and drop some cash this weekend.
The Uniqlo Manila flagship store is located at Glorietta 5, Ayala Avenue, Makati. Visit the Uniqlo Manila website for more information and updates.