Iloilo Bites: Delicious Ilonggo dishes to try on your next visit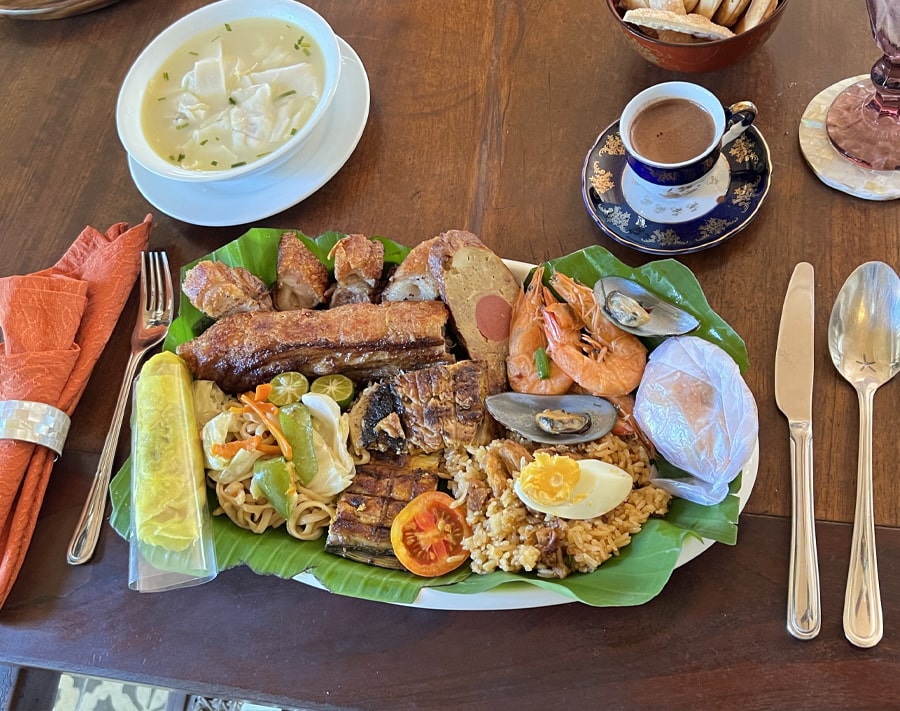 We got you covered for breakfast, lunch, merienda, and dinner
Iloilo is known for its rich history and culture. It is also recognized for the world-class Dinagyang Festival and the signature "lambing" of Ilonggos. But aside from these, the province is also home to delicacies famous all over the country and even abroad.
One of the most popular dishes which originated in the locality is La Paz Batchoy—a soup served with noodles and a mixture of meat. And since the province is surrounded with water, some of the freshest and mouth watering seafood dishes in the country are also found in Iloilo.
In a place with rich stories and history, also comes a place with an equally rich culinary scene. Here are some of the best Iloilo dishes to try, where to find them, and a little history behind their flavors.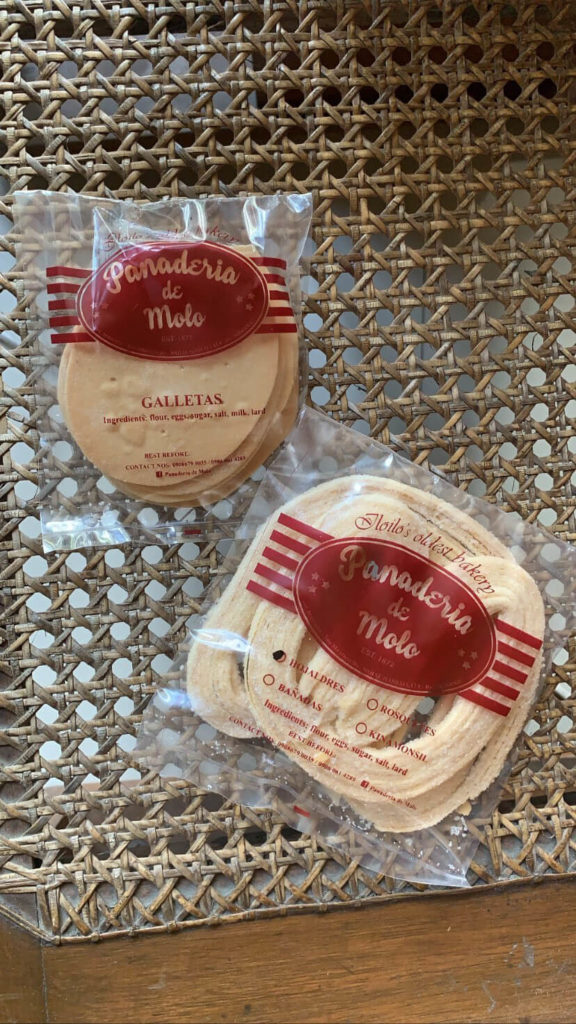 1. Galletas and Hojaldres at Panaderia de Molo
Panaderia de Molo is one of the oldest bakeries not only in Iloilo but in the whole country. Baking since 1872, the "panaderia" used leftover yolks from the egg whites used to bind the stones in building the famous Molo church.
With recipes they learned from the Spaniards, Panaderia de Molo serves some of the best pastries you can ever get in Iloilo. While having coffee for breakfast, treat yourself with their best-sellers: Galletas, which are thin crisps pastries, and Hojaldres formed with baked layers of dough sprinkled with sugar.
Location: Avancena street corner San Mauricio Street, Iloilo City.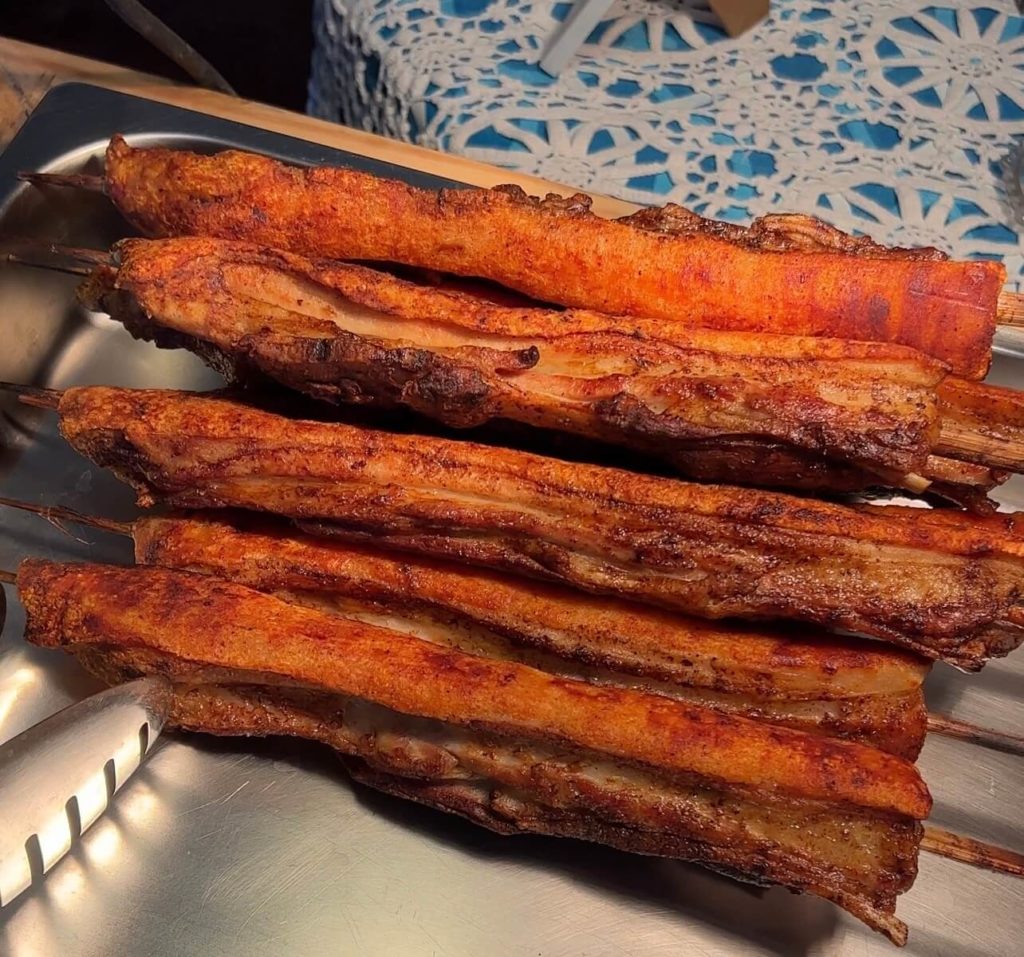 2. Molo Soup, Pork Binuog, and Hot Chocolate Tablea (Batirol) at Camiña Balay Nga Bato
Camiña Balay Nga Bato is a heritage house that has been turned into a tourist spot and a restaurant. Before settling into their dining area, you will be greeted by the heritage house's original interiors from the receiving area, their grand staircase, living room, and bedrooms.
Choosing what to eat is quite the challenge since everything looks delectable. But some of the notable dishes that really caught our attention are the Molo Soup, which includes mixed pork, chicken, and shrimp meat wrapped in molo; Pork Binuog, grilled pork served with hot and spicy dip; and Batirol, the famous rich hot chocolate tablea.
Location: Villa Arevalo District, Iloilo City.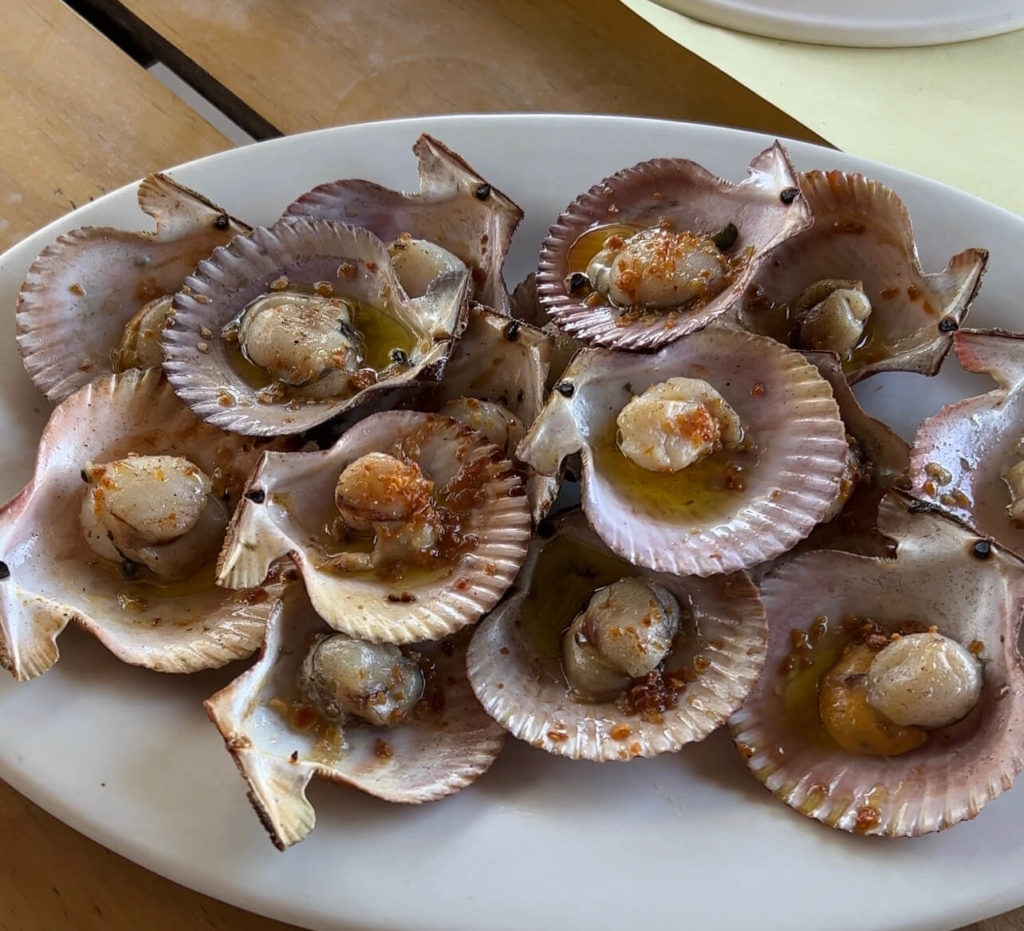 3. Fried Crablets, Adobong Pusit, Baked Scallops at Breakthrough Restaurant
If you're watching your meat intake, maybe you can opt to have lunch at Breakthrough Restaurant where they champion seafood. For starters, get the fried crablets which you can dip in Iloilo's famous vinegar and chili concoction, Sinamak. Breakthrough is also known for serving the best scallops in town. The scallops' meat glistens with flavor and are topped with crispy garlic which complements its sweet and buttery taste. The way they cooked the squid is perfect too–not too sour, not too salty–with a consistency that's tender and not rubbery.
Location: Villa Arevalo District, Iloilo City, Iloilo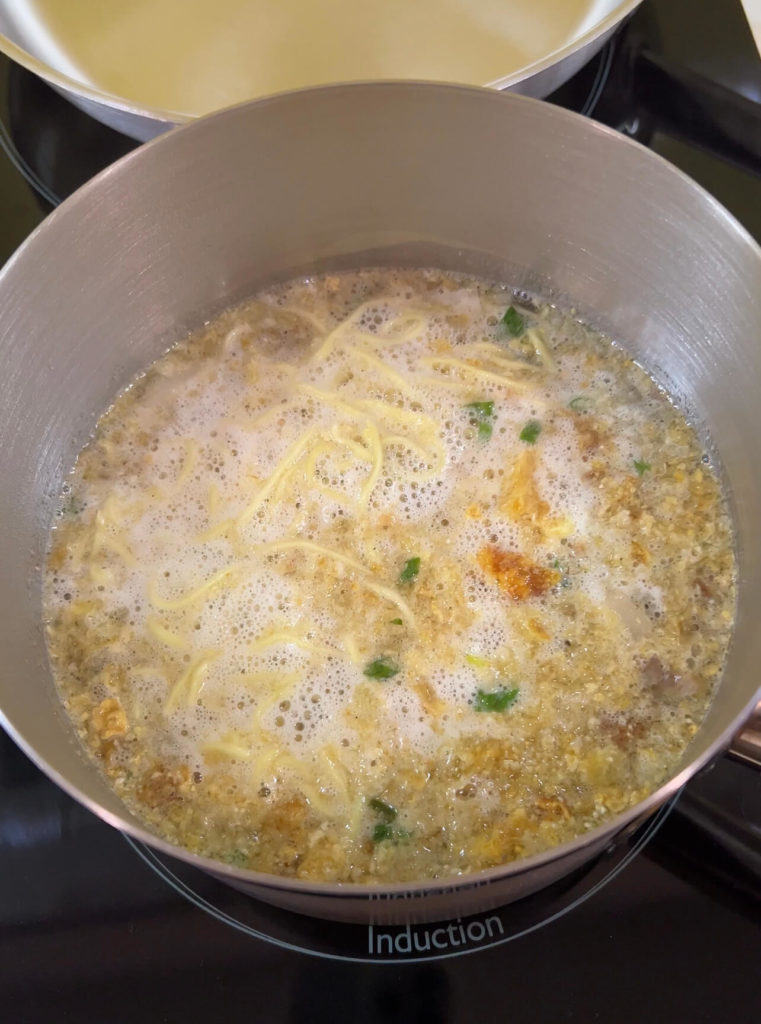 4. La Paz Batchoy at Deco's
Deco's is one of the first stalls to serve La Paz Batchoy in La Paz, Iloilo City. Deco's opened in 1938 headed by Federico Guilergan Sr., whose recipe included a mixture of broth, noodles, beef, and pork.
Deco's also serves their batchoy for take away. You can reheat the noodles, the mixture of meat, and the broth at the comfort of your home. The ingredients are neatly packed with the noodles and broth contained in plastic packaging.
Location: La Salette Bldg., Veleria St., Iloilo City.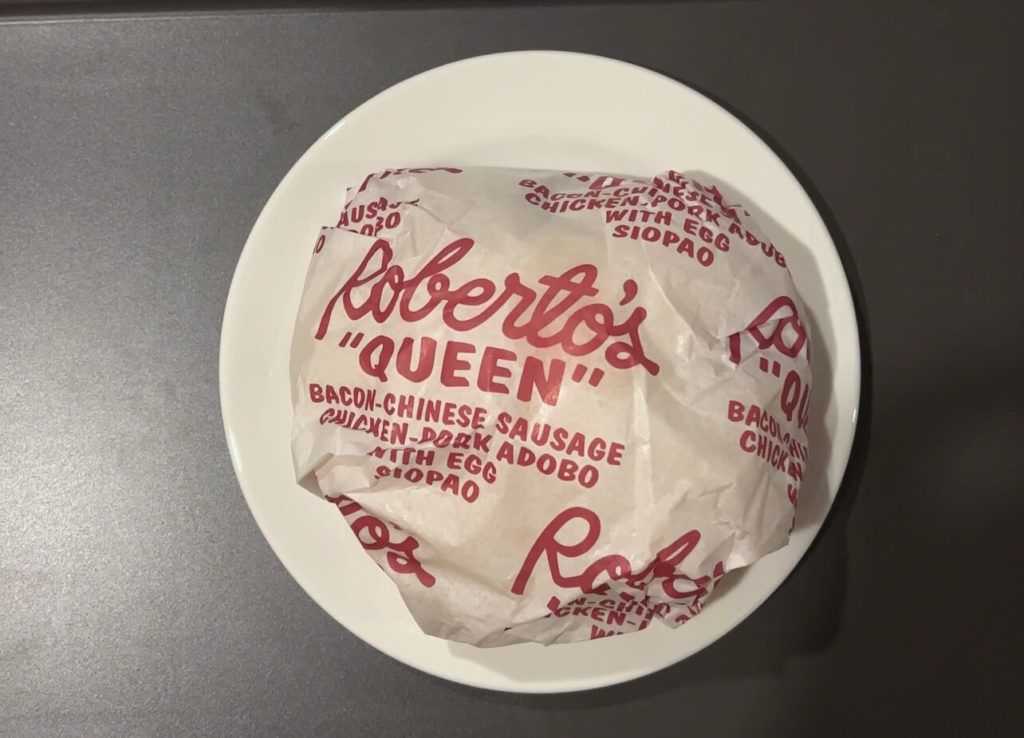 5. Siopao at Roberto's Siopao
This is also one of the most-loved meriendas and pasalubongs from Iloilo. The siopao consists of bacon, Chinese sausage (chorizo), chicken-pork adobo, and egg. If you're only looking for a quick bite, we suggest ordering the King Siopao. The generous amount of meat wrapped in soft and tender bun is truly filling.
We suggest you go to Roberto's with patience because the queue gets pretty long especially now that they only accept take-away orders.
Location: 61 JM Basa St, Iloilo City.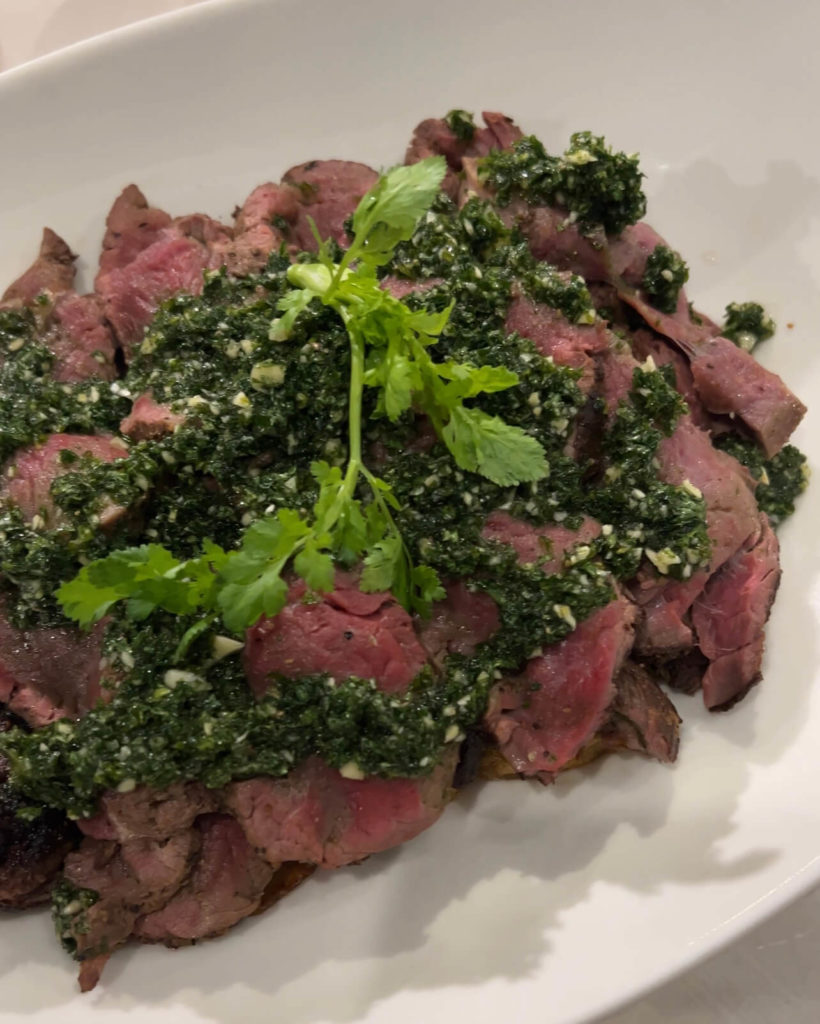 6. Honey Glazed Ham and Beef Tenderloin Gremolata at Muelle's Deli and Restaurant
If you're looking to wind down after a long day of touring, you can opt to relax and dine right along the historic Iloilo river. Along the river, Muelle's Deli and Restaurant offers a wide array of sausages and other meat curations which you can enjoy with wine and other spirits.
The honey-glazed ham perfectly marries the sweetness of honey and savory flavor of ham and garlic while the beef tenderloin gremolata offers a zesty kick of sauce drizzled on well-seared meat.
Location: 135-B Jose, Rizal St, Lapuz, Iloilo City.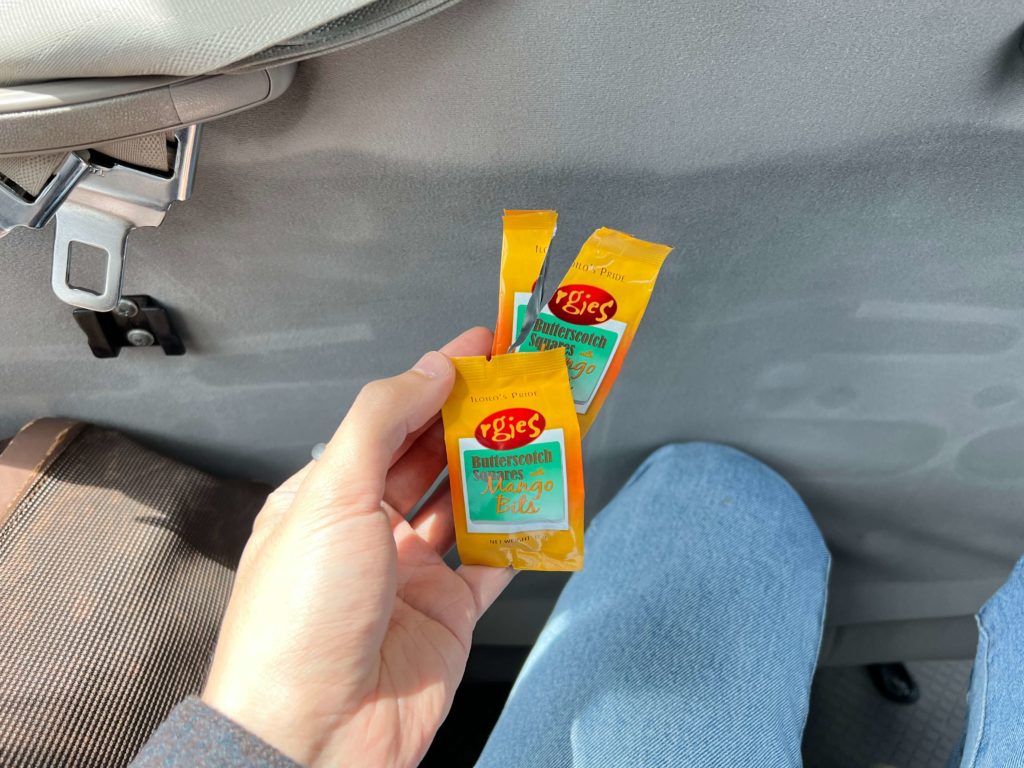 Special mentions:
Special mentions:
If you're looking for the perfect pasalubong, Rgies butterscotch squares are highly recommended, especially the one with mango bits. And speaking of mangoes, Mama's Kitchen also offers mango chewies which are the best mango cookies we have tasted so far.