What products does Marco Gumabao use on his body?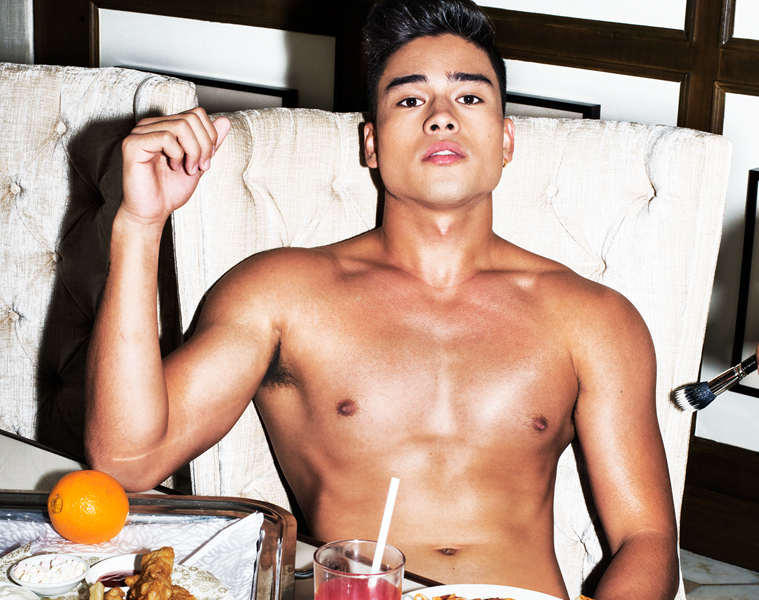 Were you able to grab a copy of our Body Issue yet? If not (and why yet not?!), here are more deets on our cover guy Marco Gumabao.
Everyone knows how great he looks, and how that apparently runs in the family (insert Michele Gumabao pics here). But more than that impressive physique, Marco also has really great skin and hair. There's more to the body, after all, than its shape and state: Grooming is integral in everyone's physical upkeep, too.
Know what's in Marco's (quite bare) stash and how long does it take to get him ready to head out the door.
What's your grooming routine like?
"I don't take long in the shower: just five to 10 minutes there and I'm good. Malinis na ako. I don't like spending that much time in the shower. Of course, I brush my hair, my teeth…all the essential steps."
What products do you use on your hair?
"For my hair wax, I've been using the Bench Fix Clay Doh since forever. For hairspray, it's the Bench Fix Messy Set Go. What else? Actually, that's about it. Hindi ako maarte actually sa katawan."
What about skincare?
"For skincare, I just go to my dermatologist at the Cathy Valencia Advanced Skin Clinic twice every month. That's where I also get the soaps and lotions that I use on my face and body."
Read more about Marco (and see more of him too) in Garage Magazine's June/July 2018 Body Issue, now available on Buqo and wherever magazines are sold.